2017 : The Year Tourism Takes a Turn for Sustainable
Written by GoodBarber Team on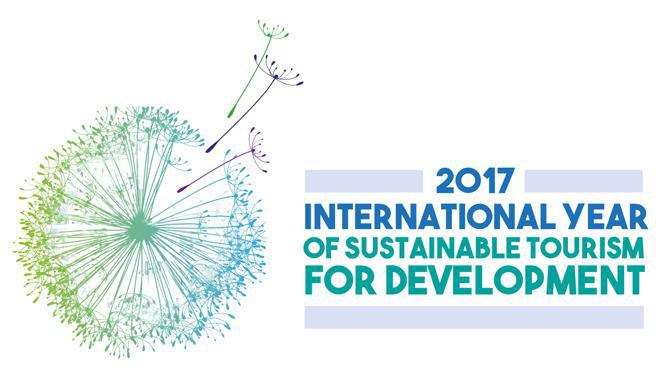 "The potential of tourism for sustainable development is considerable." The words of former United Nations Secretary-General, Ban Ki-moon, delivered during his World Tourism Day address in 2015, have been heard, 2017 has been designated by the UN as the International Year of Sustainable Tourism for Development.
"The world can and must harness
the power of tourism
as we strive to carry out the 2030 Agenda for Sustainable Development. Three of the 17 Sustainable Development Goals include targets that relate to tourism: Goal 8 on promoting growth and decent work, Goal 12 on ensuring sustainable consumption and production, and Goal 14 on conserving marine resources", says António Guterres
, United Nations' Secretary-General, in his message on the International Year.
Six ways in which tourism can make a difference
The bottom is line is that, when tourism is regulated by values such as sustainability and wealth redistribution, driven by the desire to create perspectives for local communities, and other forward-thinking approaches, it's indeed "more than you imagine".
Today we also speak from experience in two different ways! First, with our headquarters in beautiful Corsica, the GoodBarber crew is very much aware of tourism problematics, with issues such as the preservation of endangered landscape and heritage, pollution, hiring injustices... And of course, second, we believe, absolutely no bias here ;), that mobile apps can play a crucial part in facilitating the implementation of better practices. Not only do mobile apps adapt to new consumer behaviors, but they can also support actions towards a more sustainable tourism sector:

→
To drive economic growth, with features unique to mobile, such as push notifications, geo alerts or couponing to boost sales
→
To foster development, with the possibility to put new businesses on the map quickly, with an app
→
To promote cultural preservation, with an app for a museum or features to collect user generated content and keep memories alive
→
To protect our planet, starting with saving trees (no more need for flyers, passes, etc.)
→
To build bridges, nothing can challenge the ease of communication apps offer (authentication, user groups, chat, etc.). An app knows no borders!
These are just a few examples, but it sounds like the
International Year of Sustainable Tourism for Development bodes well for mobile app creation, just like mobile apps can work wonders for the tourism sector. Learn more about what we have to offer: