The Rise of Tourism Apps
Written by GoodBarber Team on
How mobile apps are transforming the travel and tourism industry?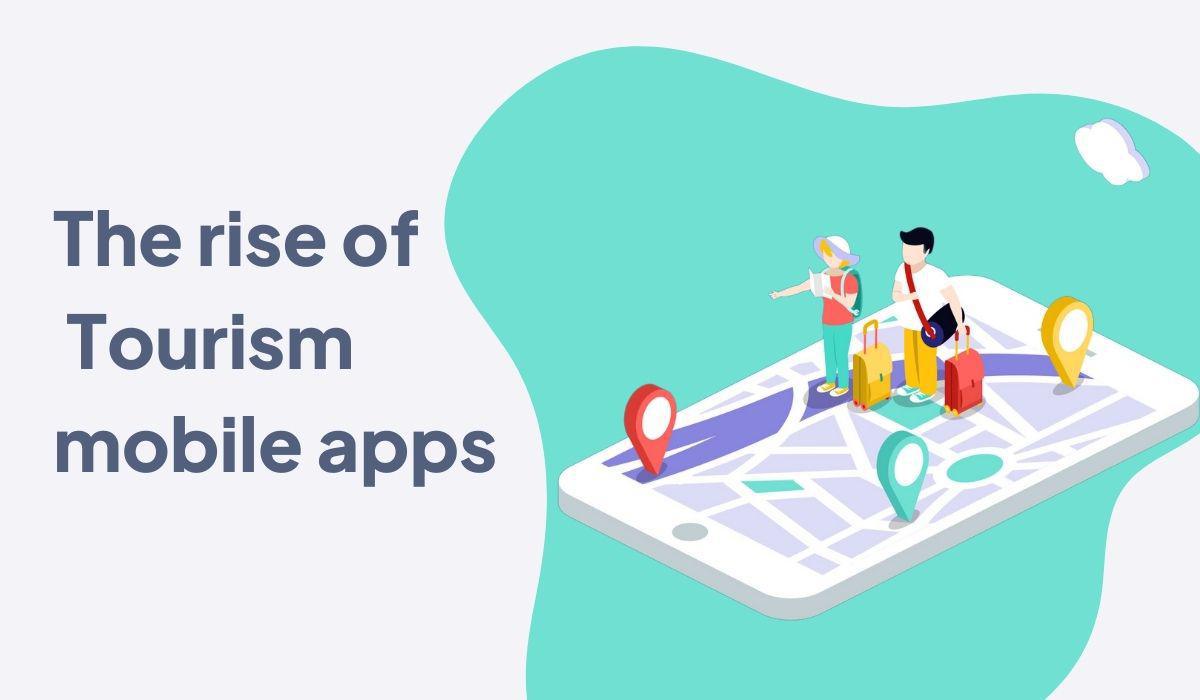 As of last year,
apps officially dominate the desktop web
, with 50% of our digital time spent on our smartphones. While there's no doubt that the mobile market is growing, it's becoming more of a challenge to make a dent in the market. This problematic is true across markets, but what of the
tourism business
in particular? What should be your strategy if you have a concept for a tourism app? As for technology, what are the tools you should consider to adapt your business to mobile and meet the expectations of today's consumers?
To better understand the issues at stake, in this article, we'll focus on five specific segments of the tourism sector and the different ways
making an app
would also mean getting the most out of the opportunities out there:
Travel agencies
Of course you can still see travel agencies' storefronts in the streets but, with the internet, booking habits have considerably evolved. Beyond traditional E-commerce,
M-commerce
is now becoming the new norm and as a result, travel agencies can no longer wait for customers to simply come in and ask about their best deals. It actually works the other way around these days. Travel agencies need to put themselves on the map. To achieves this, a presence on mobile is a wonderful asset, with the possibility to engage consumers at the right time and even the right place.
For travel agencies an app is the perfect tool to keep in touch with clients by sharing relevant information, according to most popular travel trends, seasons, to provide services and also to deliver special offers.
What's more, w
ith push notifications, travel agents no longer have to wait for consumers to check their inbox and run the risk of their campaigns getting lost in the flow of other newsletters.
Now, to improve the life cycle of a travel app for an agency, on top of
smart notifications
, the trick can be to use the agents' travel expertise and / or the authority your brand to offer
guides for a city, a region
, on top of booking features or coupons. This would ensure that clients turn to your app, not only to plan their trip but also while on location, and why not after, to leave a review!
Transportation
Transportation obviously plays an important part in trip planning, and for an entreprise offering transportation services (by bus, train, car, planes), having an app seems like a necessity as well.
For a railway company for instance, an app is bond to improve user experience, with push notifications to alert of delays, incidents, but also for on-board services such as the restaurant car menu or a news kiosk. An app is also a powerful tool to address
different groups
of customers, to target offers according to age range, travel habits and more.
For a cruise company now, with longer journeys, an app is again a useful travel companion, with a
calendar of events
, information on activities, restaurants' menus, booking services for the spa area, etc. An app can also turn into a great promotional tactic with user generated content, by inviting travelers to share their favorite cruise #moments. With efficient push notifications or even geo alerts, using
beacons
, to support your communication efforts an app's got you covered.
The logic can of course also apply to a car rental agency. The bottom line is just to find your niche.
Destination apps
Cities, regions, or even countries can take advantage of apps to show potential visitors what makes their destination so special, from showcasing beautiful scenery, to unique traditions or
cultural distinctiveness
. To stand a chance next to popular players such as Yelp, TripAdvisor or big hotel groups, the business dimension isn't enough, added value is what will help differentiate your app.
The key is multifunctionality, with tips, visitor information (with points of interest such as
museums
, landmarks, etc.), directions, all this to save travelers a headache, but also with insightful and
categorized content
, such as
advice according to the duration of the user's stay, who the user is travelling with (
the ForTwo app
for example is made up of suggestions of activities for two only)..., this time to inspire. A beautifully curated app often being about the perfect balance between usability and inspiration.
Get inspired by the Loire Valley app (iOS and Android), an example of what can be achieved with our app builder, with a Calendar section, themed getaways (wine routes for instance) and a UGC section to create a sense of community around the app.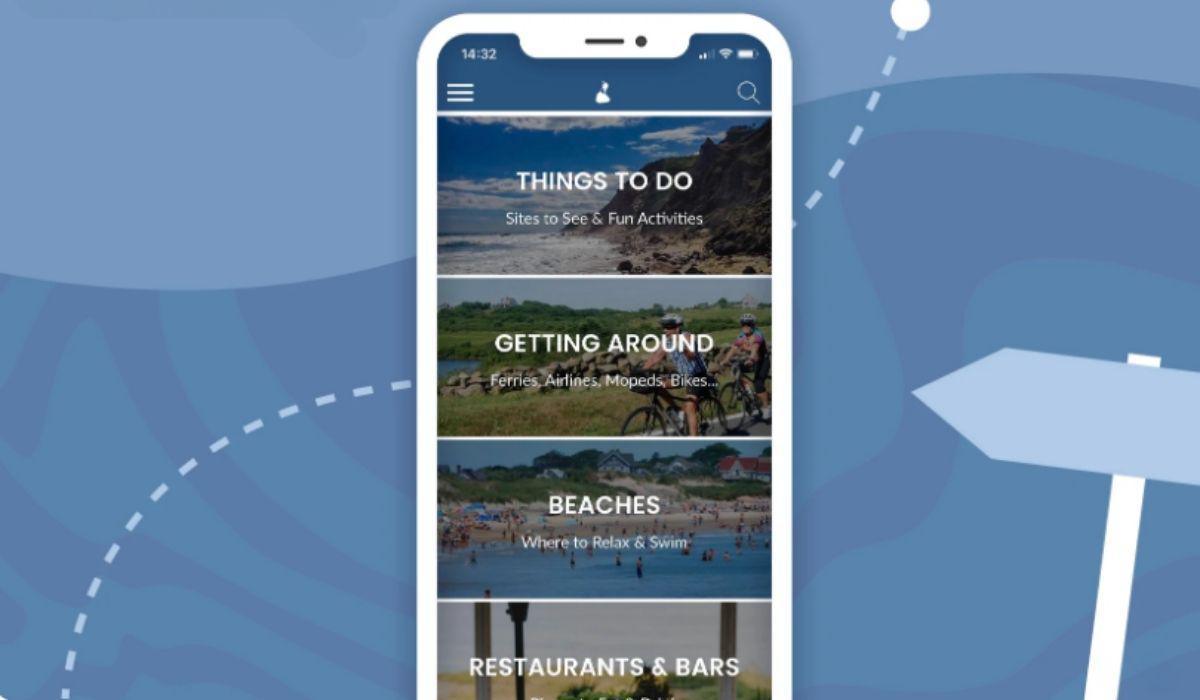 Local activites
An app featuring the best hotels, restaurants, pubs, etc. in a given area is versatile enough to come in handy for the vast majority of users. It can be used as much by tourists searching for accommodation and entertainment recommendations, as by locals, looking for new places to discover in town! In that sense, it's a sensible business model, as an independent project or even as a branded app.
This kind of directory can also be easily
monetized
, with partnerships. Local shops, restaurants, bars, service providers, any business interested in more visibility will be willing to offer exclusive coupons for your app users, a win-win for both parties. As for advertising, an app built with GoodBarber offers flexible solutions, with two Add-Ons, one to connect external ad networks and the other to circulate your own campaigns.
Events
We've mentioned localization a lot, but a tourism app can also be about temporality, around an event, a festival, a concert, a salon, etc. Event goers nowadays all have a smartphone in their hands right? From collecting memories to looking for an itinerary, an app is, once again, the ideal way to deliver information.
You might be thinking that an app related to
the event industry
has nothing to do with a destination app? And in many ways you're absolutely right. But consider this, an event app can have a very short lifetime value, indeed, what happens to it once the event comes to a close? Now, if you manage to give an extra dimension to your event app, with a documented guide about its location, you not only increase its lifetime value but also its added value.
For instance, in beautiful Corsica, the island where the GoodBarber adventure started, we have the Calvi on the Rocks festival. And what better way to give the event and the beautiful city of Calvi more publicity than say with an app encompassing both dimensions? What's more, with the social features of an app, users can submit content, access the event's social media pages, a real time saver and a solution to avoid scattering traffic.
In the end, we hope you will use these few examples as a starting point towards meeting your potential customers' expectations with a beautiful app, so that they don't turn to other sources to find what you can already offer.

Related Articles