Positive app ideas : engage your users, make them smile
Written by GoodBarber Team on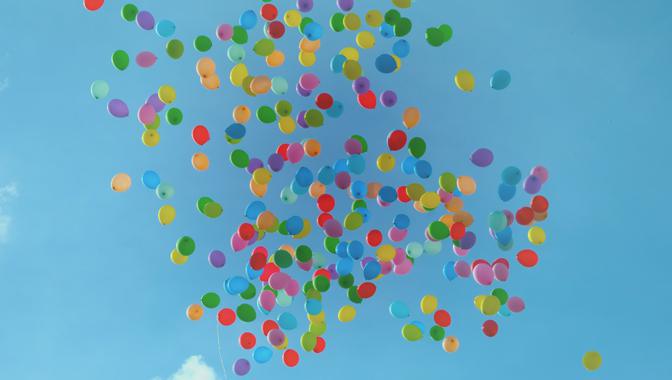 The engagement of one's app should be monitored closely and your communication strategy adapted accordingly. Thing is, users can fall in love with an app in a second, but they can also be quick to forget about it, unless they are "mobilized", namely with push notifications. Now, of course, it doesn't hurt to have an engaging concept to begin with...
If you are still in the process of coming up with an app idea or considering shaking things up for an existing app, why not consider using the power of a smile?

Lifestyle apps, entertaining apps, inspiring apps, have these adjectives in mind when thinking of your (next) concept. Because, if usability goes a long way, users will also engage with positive content to a surprising extent. Beyond useful features, be essential in a unique way: turning into an app users will gravitate towards to brighten up their day. It can be a great standalone idea, or even just a pivotal feature to give a significant power of attraction to any project:

If you are familiar with the growing popularity of the YouTubers scene,
the potential of videos
has probably not escaped you. How to take advantage of it? You can pick the topic of your choice of course (sports, beauty, tourism), but if you're comfortable discussing personal growth, it's definitely an interest for more and more people, with
millennials
in particular, a generation eager to find meaning in a connected existence. You can use a mobile app to give the launch of your YouTube channel a boost, as a user friendly means to keep viewers updated, with
the scheduled push
to notify them of newly released videos, while centralizing your online presence, from social media to your blog if you have one, etc.

In the same spirit, you can use a mobile app to launch a Podcast. On the subway, in their cars (when they are tired of their playlist or the radio programs on air), an uplifting podcast is the perfect companion to keep users coming back towards your app.
With a mCMS photo section
Wallpapers, inspiring quotes, create a virtual gallery with
the perfect tool, our mCMS photos section
. Choose a beautiful template, import your pictures, and bring a smile on your users' face. With push notifications, invite them to start the day in a mindful way (with relaxation tips), on a positive note (with motivational quotes). With our
Settings API
option, users can save the image onto their own device (with the save to library native feature of their device).
With User Generated Content
Text, photos, videos, enable a Submission section inside your app so that users can share their own content with
your community
. UGC is the core of many
social apps
, it makes users feel part of the adventure. Even more inclusive,
activate our Chat Add-On
and start a conversation!
Again, these ideas can all be a part of an already existing app. Especially if you are a business or a
brand creating an app
, to improve your visibility or overall brand image, positive engaging concepts will resonate with most audiences.
With the time spent on smartphone apps
we are all more and more connected, but we also tend to feel a lack of actual (human) connection. So, if your app can address that lack, you will build a strong relationship with your audience.
Last but not least, take the positive approach to create a mobile app that makes a difference, engaging mobile users on topics that will change the world for the better. Eco friendly apps, savings tips, not only are these topics interesting for the common good, but they also prove popular in the app stores. A potential worth tapping into. Because, let's face it, creating an app can be fun, but
monetization
is important too. For a smooth and positive experience on your end, remember: even a brilliant app idea can't do without a solid monetization plan.

Want to learn more about defining your concept? Wondering how to get started? Check out our Apps for Beginners Ebook ⬇️