How to market your app to millennials?
Written by GoodBarber Team on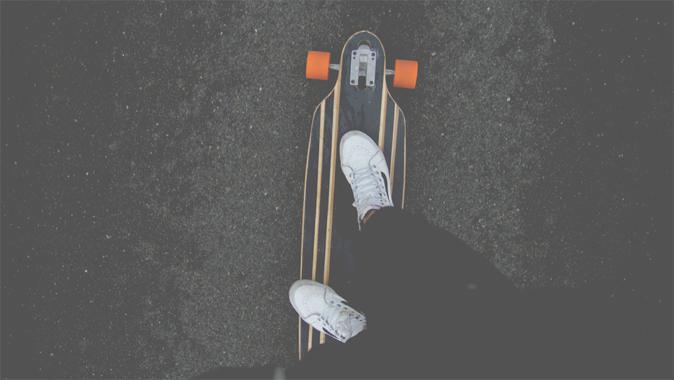 Millennials are a crucial target these days. Born between 1980-2000, they are a difficult target to reach, but once you have them hooked you've secured yourself an engaged crowd. Basically, often early adopters, they can make or break you.

In the mobile industry in particular, they are a target group: technology is an inherent part of their daily lives, day in and day out. But regardless, their attention is difficult to catch.

Reason n°1: they are overwhelmed by solicitation.

Reason n°2: they are demanding users, easily rushing from one thing to the next when they aren't satisfied.
If you are looking to market your app to millennials you cannot take the easy road. Here are a few tips to woo them (without trying too hard - or it might just backfire).
Walk a mile in their shoes
First, you need to know and understand who you are addressing. Put yourself in the shoes of a millennial (brand new Stan Smith sneakers longing to travel the world). Identify the need you want to meet. In a way, you're in luck, in the sense that information revolving around millennials is everywhere.
For instance, take one recent article by Forbes author Caroline Beaton "
8 habits that make millennials stressed, anxious and unproductive
". One key takeaway? "The risk of anxiety increases as sedentary behavior increases".
As a result, if you have a
health or fitness app
you know that you'll most likely be meeting a millennial's need. That is where your marketing strategy kicks in, by encouraging them to identify exercise / your app as a need.
Make their lives better
Another need dear to millennials? Ideas / services / solutions to make their lives better. They might work crazy hours to make their way up, but self-improvement and fulfillment remains a motivation, something they will strive to make time for. If you can accompany them on that journey while being a time saver, for example, a podcast app they can use for meditation during their daily commute, you have a good shot at becoming an essential.
That is where usability is key. No matter how good your idea is, if it doesn't come across clearly and / or your app isn't easy to navigate,
your application will be deleted
shortly. To avoid this pitfall, focus on User Experience and intuitivity. Your app needs to be self explanatory and a real time saver.
Make your app social
Don't be a bore
Finally, millennials might be more stressed and anxious than any other generation before, but they also probably value entertainment more than any other age group. When
creating your app
you need to stay clear of the word boring, this can also be extended for the overall communication.
Engage in conversations where there are most likely to be:
use Instagram for your business
, or Snapchat. Track
hashtags
that will most likely spark their interest. Craft inspiring boards on
Pinterest
, share
beautiful quotes
and
infographics
. When
using push notifications
, be innovative and witty.
In the end, what will win them over is authenticity. If this generation is often teased as being materialistic, it is actually craving sense and purpose and quick at discerning fraud. Incorporate
the art of storytelling
when marketing your app to millennials. They will be more likely to resonate with you if they can identify with your story.