Facebook Messenger platform introduces chatbots
Written by Jean-Baptiste Subrini on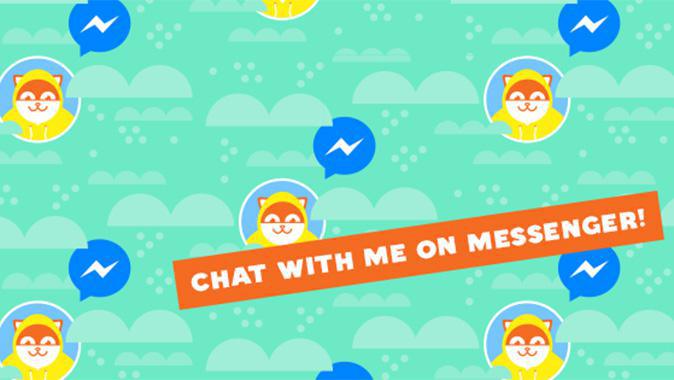 Hello GoodBarbers,
If you paid attention during the
Facebook Developer Conference
a few weeks ago, you might already be familiar with some of the innovations it introduced. But for those eager to learn more about F8 2016 and its implications, read on!
Facebook has been expanding beyond the realm of the network's early usage for quite some time now. And Mark Zuckerberg and his team made sure they reminded their audience of that very ambition. After over 10 years of existence, the company is diversifying now more than ever, with futuristic services and a growing range of business oriented features.
Technology: Social VR
Have you ever envisioned living in a world where virtuality takes over reality? For Facebook the frontier is blurred already.
The 360° format videos you might have already gotten a glimpse of were just the beginning. If you were wondering what would come of Facebook buying over Oculus VR, the answer was unveiled and this
application of virtual reality
paves the way to new social experiences. In the near future it will be possible, with
cutting-edge equipment
to meet a friend on a beach in the Bahamas, play in a virtual game room or take selfies.
Here's the preview which was shared during the Conference ;)
Apps: a priority
This year, apps were all the rage with tools such as the Account kit which allows people to quickly register for an app and log in using just their phone number or email address. And with the reach and engagement generated by the video format, Live video is now another Facebook hot topic.

But, the topic which has been debated about extensively is the evolution of Messenger.
Bots are coming
Facebook Messenger now counts over 900 million active users. A figure which clearly can't go unnoticed, with more businesses and establishments turning towards the instant messaging service to gain proximity to their audience.

Our team for instance, uses Messenger as a tool to keep in touch with clients and prospects. The close to real-time exchange is a nice addition to our customer service approach, reassuring our users that we're always a tap away. But customer service is about to take yet another turn with Mark Zuckerberg's latest announcement: chatbots!

In a nutshell Facebook will now grant entreprises the possibility to develop bots capable of chatting with consumers looking to interact with the service. Designed to provide tailored replies, they will be able to meet many of the users' requests.
How does it work?
Simply go to the Facebook page of an enterprise and click on "Contact" next to the "Like" button. Messenger will open and if the page enabled a chatbot a welcome message will be displayed. From then on, you are free to chat with your new bot "friend".
This is clearly one step forward on the part of Facebook in the field of business, targeting entreprises while competing against already established chatbots such as Kik or Line. With the Facebook service being free it is an attractive approach for a
low-cost communication
strategy. But will service suffer?
11230935
To make up our minds we decided to give chatbots a try from the user's point of view. We seamlessly had a short discussion with the
CNN
chatbot (see video above). Even more entertaining, was the
Hi Poncho
bot. A fun way to test the Messenger new interactive feature. Now, if chatbots give you the chills, rest assured, blocking messages remains an option. "Putting people first" is the (not so) "comforting" message sent out by
Facebook
. The fact remains that, instead of people, you'll be reporting bot abuse in the future ;)
So, with that in mind, do you think chatbots are the future of customer service? Are you already relying on Facebook to promote your app? Would you consider giving up parts of your communication for an autopilot solution?

Translated by Isabella Leland