FAQs about mobile apps creation
Written by Muriel Santoni on
You have questions about using GoodBarber and more generally about creating native mobile apps and Progressive Web Apps? This article lists the most frequently asked questions by our users.
Why should I create an app?
You should create an application because:

1 - Mobile first is reality, users are now 80% on mobile to use the internet.

2 - Your brand image will be strengthened by showing your customers that your company is modern and attentive to the experience it offers them.

3 - This will allow you to develop a commitment of your customers, and improve your communication.

4 - You will collect valuable and relevant information about your customers and leads.

5 - Because it's so easy today to create an application yourself.

There are thousands of good reasons to create an app, but don't waste your time listening to them all, get started now!

What's the difference between a native application and a PWA?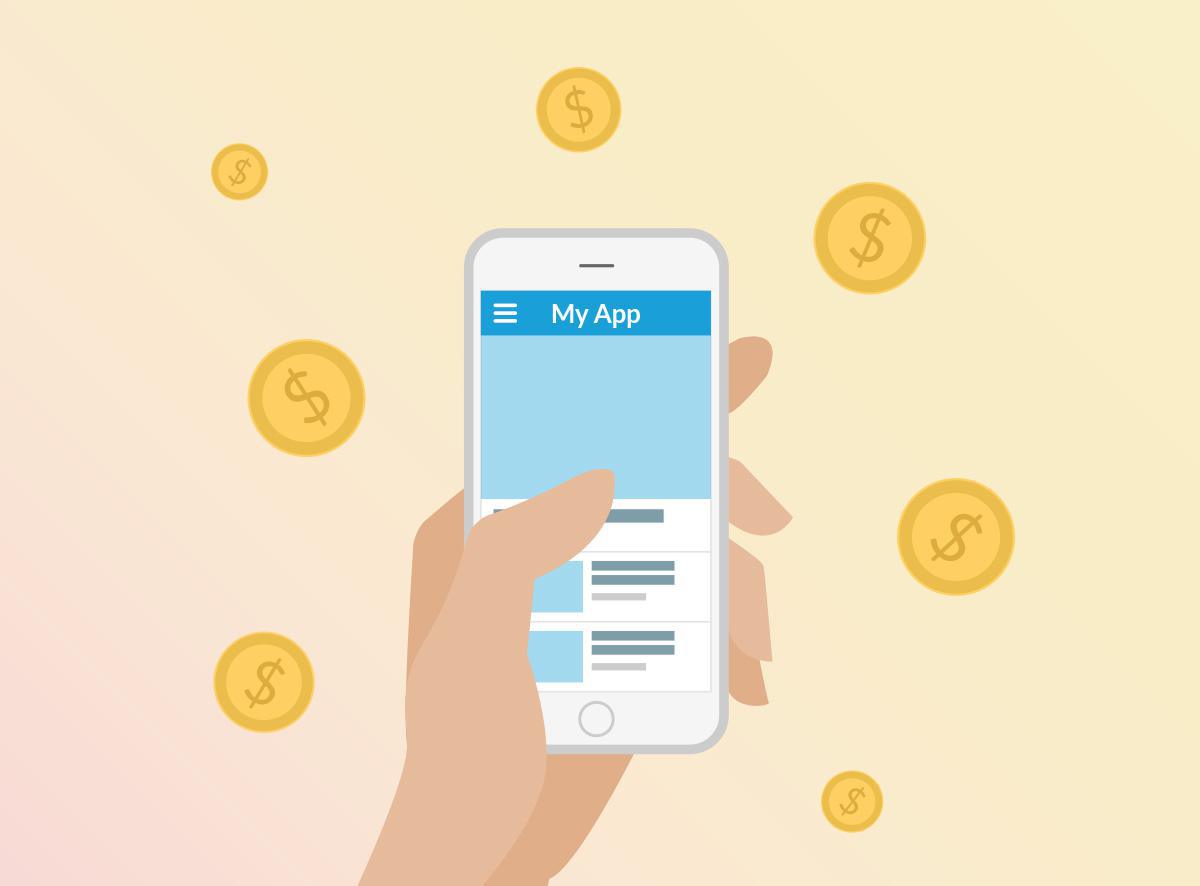 Native applications are developed in the language of the devices on which they will be used. They are fast, reliable and offer an exceptional user experience. To be used, they must be blindly installed on the mobile devices of your users in most cases.

Progressive Web Apps are ultra-optimized web applications that offer user experience previously unknown to the web world and especially in mobile web. They provide access to features previously only available to native apps such as offline operation or push notifications. They work through internet browsers and can be used on any mobile device, tablet or desktop. They are accessible via a simple URL, and can if the user wish to be installed on the home screen of their devices.

How to make money with my mobile application?
There are several monetization strategies for your app:

1 - Subscriptions: you can monetize your content with our in-app purchase extension . It allows you to offer premium content reserved to members who purchased one of your subscription packages. You're in total control and set up the subscription rules that fit your business best. Extension only available for Content Apps

2 - You can make it necessary to pay for the download of your application. When you submit your app to the App Store or the Play Store, you set the price of the app.

3 - You can integrate advertisements into your application. For this, the simplest method is to go through an external control. This will show ads in your app, and you will be paid based on the displays and/or clicks on splash screens or banners. (Extension only available for Content Apps)

4 - Sell products: with our eCommerce solutions, you can sell your products online, locally, or worldwide. Perfect for grocery stores, restaurants, retailers, and much more, you'll easily generate revenues thanks to several online payment options as well as offline options.GoodBarber takes no commission on the revenue generated from your app.

5 - You can also decide to establish external partnerships and integrate them into your application. This involves working with a brand that shares a customer base similar to yours to promote each other's services and build brand awareness. For example, you can use our internal advertising channel to promote this secondary brand in your app.

Finally remember, the more traffic you generate, the more revenue you will generate.

Should the PWA replace my website?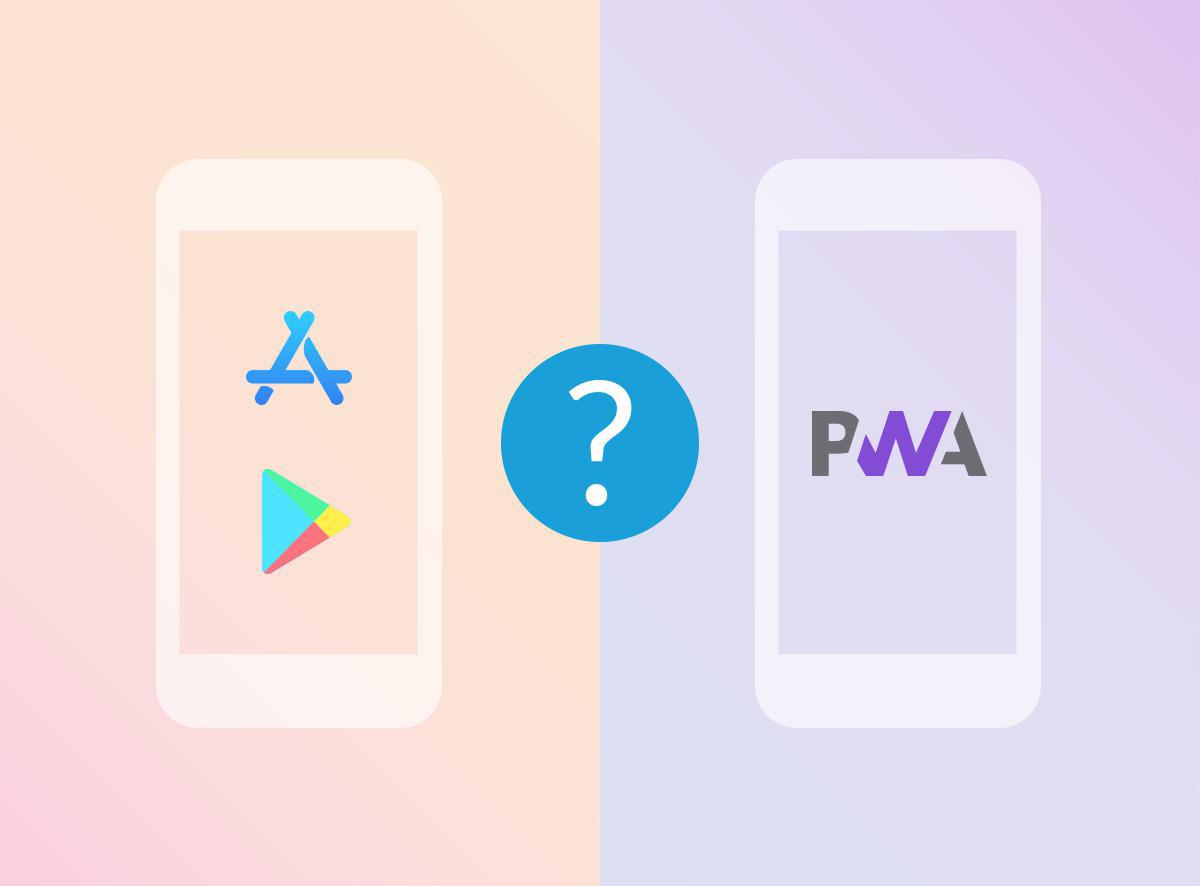 This is a good question, and for us the answer is yes without hesitation.
Today the web is 80% visited via mobile browsers, so it is imperative to offer a perfect user experience.
It's thanks to their speed, reliability and fluidity that native apps have managed to capture 92% of the mobile audience. With Progressive Web Apps, the user experience on the web rises to the level of native UX.

It is no longer a question here of building a website which will then be adapted on mobile. Everything is created so that the experience is as perfect on mobile as on desktop. PWAs combine the visibility offered by a website since they are referenced on the search engines, and user commitment because they have the advantage of being installable on the home screen of users' devices. Resolutely, PWAs are the future of the web.

PWA, native app or both?
From an objective point of view, neither is better than the other. PWAs are more suitable for certain projects than native applications and vice versa. In this article you will find a
comparison between native app and PWA
. If you have a hard time deciding between the two, why not make one of each? All of GoodBarber's native subscriptions also include the PWA version of the app, so if you can have both versions of your app without additional work, why not go for the best of both worlds?
Will my content be accessible offline?
For native apps, the first thing to know about is downloading the app from the stores. In any case, an Internet connection is required to do it, and unfortunately, nothing can be done without one.

The first time a user launches a GoodBarber native app, they will need to be logged in to download the app content. After that, the content that will have been downloaded during this session, will be available offline. If you update your app and add new items, for example, the user will not be able to access it without connecting to the Internet. It will need a connection to download the new content, which will then be available in turn without connection.

To summarize, an initial connection is necessary in all cases. Once it has been established, users will enjoy the content of the app that has been downloaded without connection.

For the PWAs, it is the Service Workers, installed in the browser at the first use of the PWA, which will manage the caching of the files of the app, and intercept the network requests and then take appropriate actions depending on whether the network is available or not. Here is the list of browsers allowing the use of the offline PWA: here.

Do I have to start by creating my app for Android or for iOS?
The answer depends on the person asking the question. If you are a developer, the code used for iOS and Android will influence you in your choice. Android is a more open platform than iOS, and there are more specialized Android developers than iOS on the market. It will be easier to start your project by choosing Android as a starting point.
If you are a marketer, you will instinctively turn to iOS first. Because the iOS and the App Store have been more appealing than Android.

But be careful because it is no longer a reality. Today Google Play and Android are catching up with Apple . Even if in terms of revenues Apple is still ahead of its competitor, the Play store has taken the lead in terms of the number of downloads.

So today, it's a question that does not really make sense anymore. You should create an application for these 2 platforms. An application generator like GoodBarber can help you in this. With GoodBarber, you create your application once and it is available for both platforms. Try it and tell us what you think :)

What is a developer account?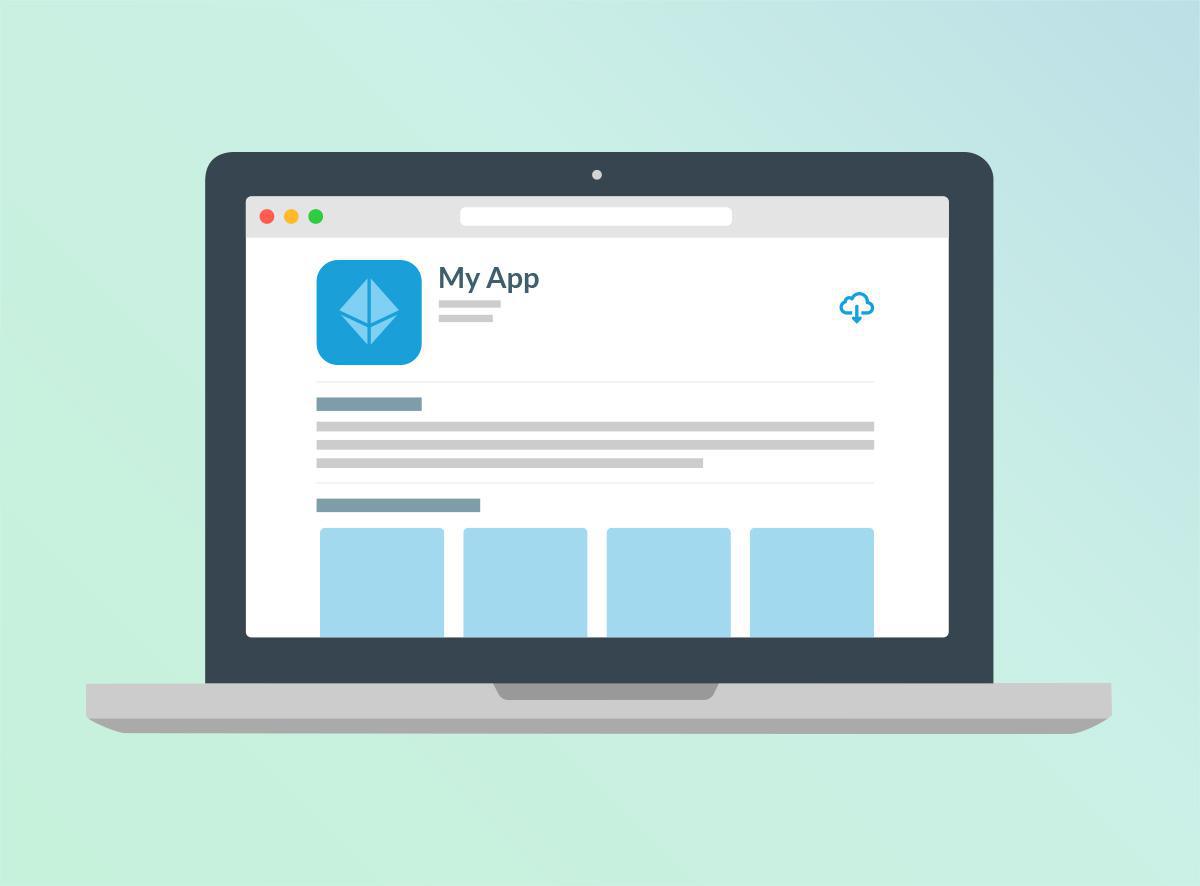 To publish your native apps on stores you must register with a developer account with Apple (99$/year) and a publisher account with Google (25$ lifetime). You will be able to declare yourself as an application developer, and submit your application on your behalf (or that of your brand).

The developer account is also needed to test the native iOS version of your app on your phone.
Note: To distribute the iOS version of your app outside the App Store, you will need to subscribe to an
Apple Enterprise Developer account
and not a typical developer account. This account costs 299$/year.
How to write the description of your application in Stores?
The description should be simple and answer the following 4 questions:
- What is your application?

- What is in it?

- Why do you have to pay attention?

- What does it offer compared to others?

Your description must include all of these answers so that your users have as much information as possible. Get straight to the point and apply yourself when writing.

Also, think about SEO and
App Store Optimization
when writing your description. Add keywords intelligently and naturally when possible. This will help you when searching for your application in the store.
And finally, think about adding some screenshots of your application, and why not an explanatory video?
What skills do you need to create a successful application?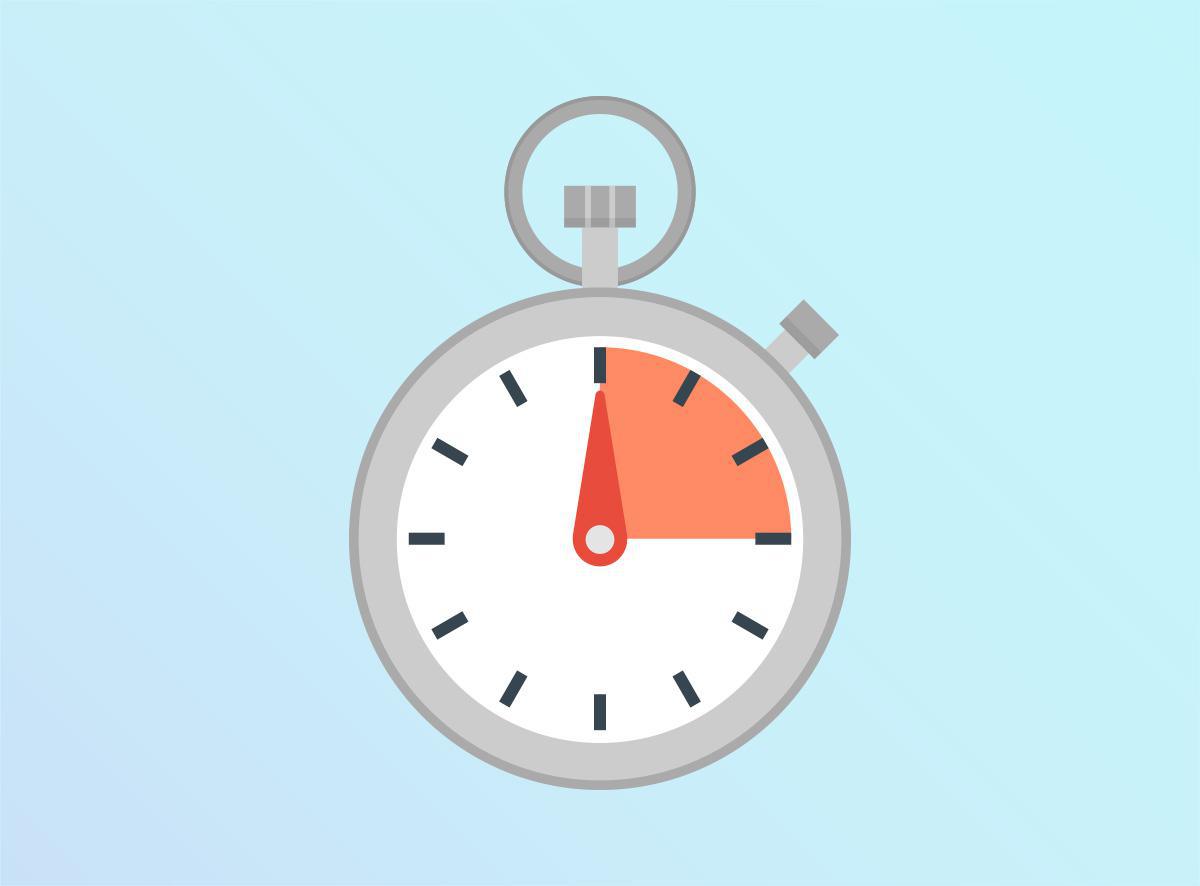 To successfully create an application, you need to be a design genius, a development king but also a marketing guru. If you have all these capabilities, you will have no problem creating your application and I congratulate you!
If this is not the case, do not worry it's not over yet, there are options available to you;)

You can engage people with these capabilities to create your app or use an app builder to create it yourself.

For the design, know that in an application generator you will find templates created by professional designers that you will only have to select and customize.

In terms of development, an application builder generates and submits your application for you, you only have to retrieve a file and upload it to the store.

And for the marketing, a team is always present to help you in the realization of your application, to answer your questions but also to advise you on the promotion of your application.

Now you can create a good application;)

How long does it take to create a mobile app?
This is a difficult question because it can vary enormously from one project to another.
Whatever your application project, keep in mind that you will always go through the following steps.

First, the design. In this step, you will draw all the screens of your application. That's when you will think about the architecture of your application, in order to offer an optimal user experience. Navigation, color themes, effects, think of every detail! You can do it yourself or have it done by a professional. The time and budget required will vary accordingly.

Second, development. This is the most technical part. If you have programming skills, go for it. Otherwise, call a developer.

Third, test and publish. I recommend you do it yourself, with precision than publish your app blindly

If you use an application builder like GoodBarber, you can create an app in minutes , and it can be available on Google Play within the next hour. Feel free to test, it's free for 30 days.

Do I have to create one app per platform?
You have chosen a PWA subscription and you would like, after self-reflection, to deploy your application in native version? No worries, just change your subscription to choose a native formula and you will have the opportunity to build your native apps without having to start from scratch.

Am I the owner of my app and its content?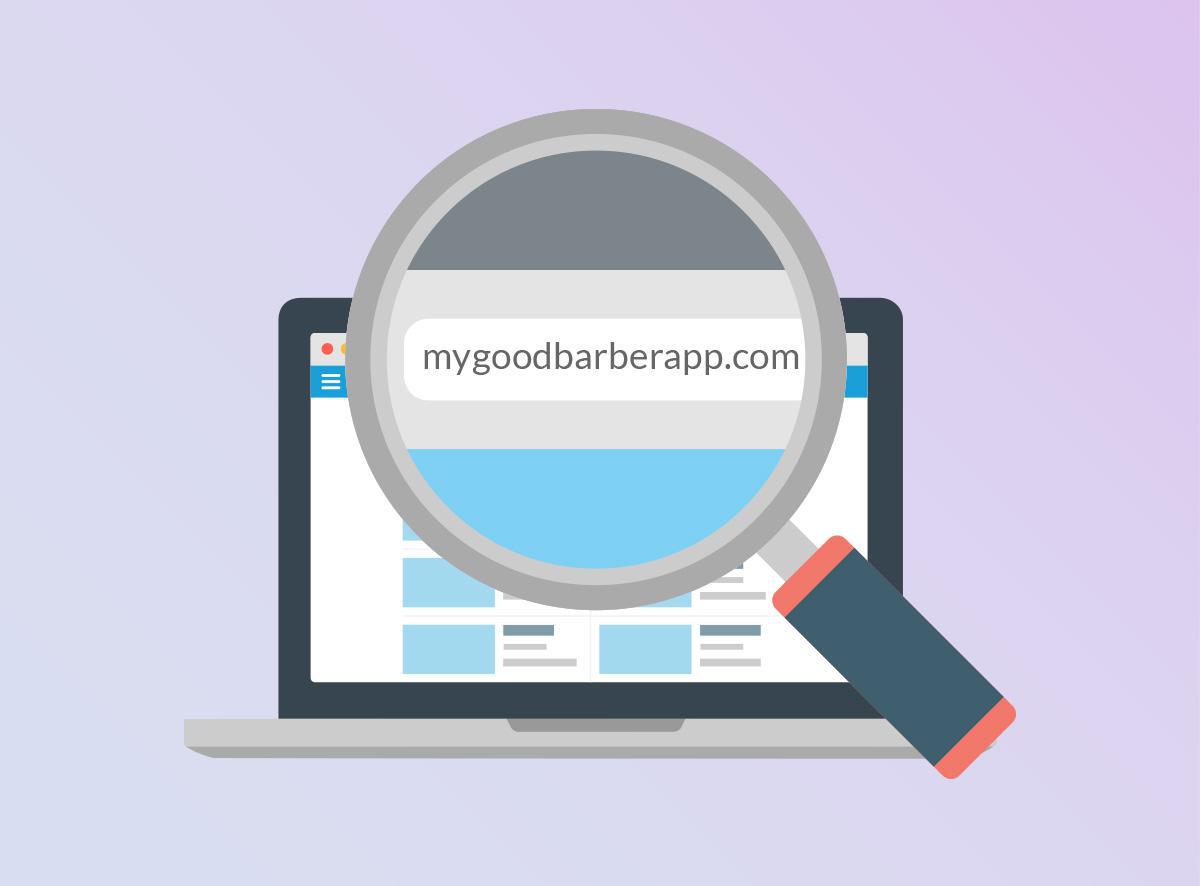 Yes. GoodBarber is the technology that allows you to create, organize and distribute your content to your audience: images, logo, videos, audio files, texts, and other content. You are the sole owner and will remain so. You are the sole owner of your project and GoodBarber is only the tool that allows you to realize it. No reference to GoodBarber is present in your application.
Can I customize the domain name of my PWA?
What should I pay in addition to the GoodBarber subscription?
For native applications:

To Google: publisher account - $25 lifetime
To Apple: Developer account - $99/year or $299/year for the Apple Developer Enterprise Program
To GoodBarber (optional): "GoodBarber takes care" - Publication of your iOS and/or Android app - $50 for 5 credits (one credit is equivalent to a publication or an update on 1 of the 2 stores)
For PWAs:
Your Progressive Web App does not require any additional fees to be created and published. The only additional cost is the domain name to buy if you want to customize it.



How to create a good splashscreen for my application?
We are not going to talk about design because it is a very subjective element. But keep in mind that the splash screen is the first screen your users will see when opening your application. This is the first image you will give to your users.
Here are some tips to avoid falling into common pitfalls when creating your splash screen:

1- Create multiple sizes to fit different screen resolutions, low, medium and high resolution.

2 - Keep it simple, splash screen display time is quite short so no need to load content, your users will not have time to read everything.

3- Tell your users that your application is loading, the opening time differs depending on network coverage. If you tell your user what's going on, they will not feel like your application is frozen or there is a bug.

They will wait patiently before opening your application and you will not lose them.

How to create a good icon for my application?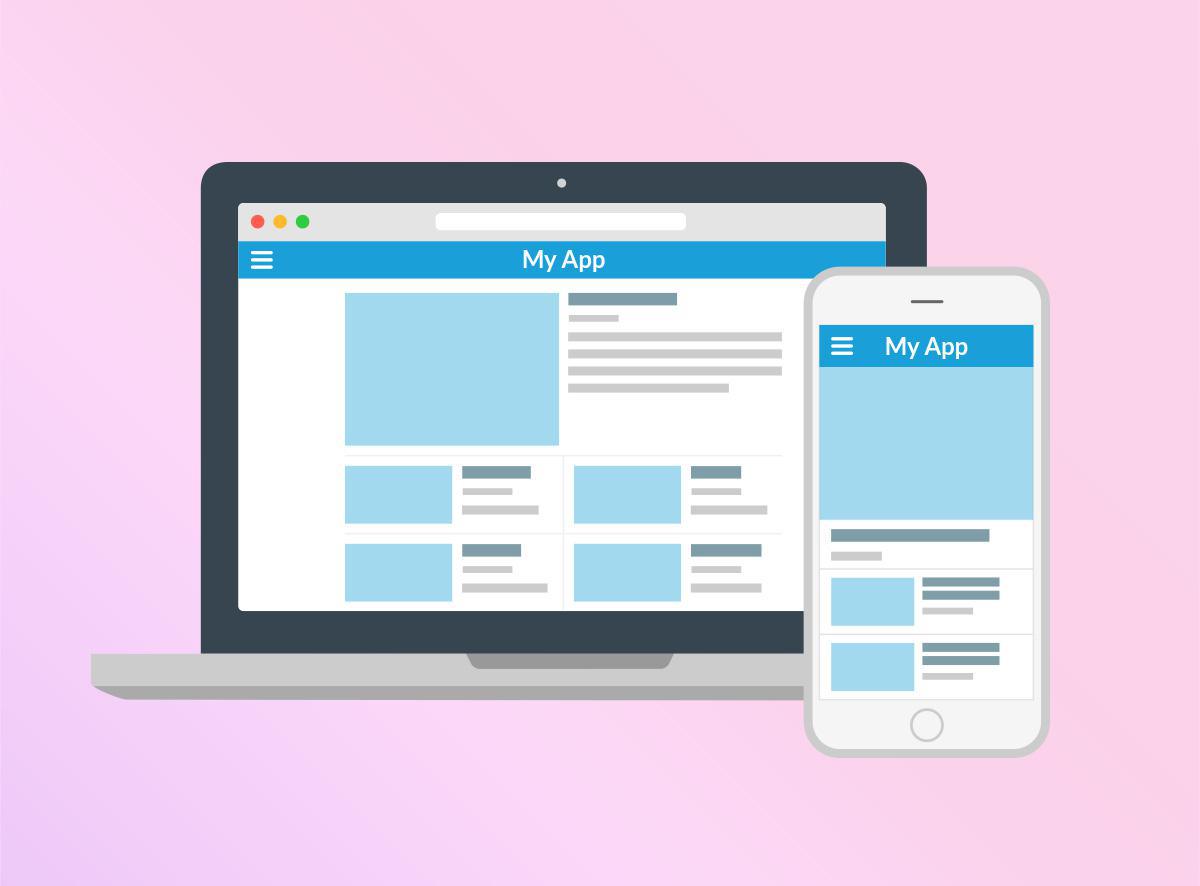 The icon of your app is a very important element. On the one hand, this is the first item that can attract your users to the stores, and on the other hand, it will represent your brand on the home screen of your users. Better to work with care! Here are 3 tips for a successful icon:

1- A clear and simple design

Use the little space you have smartly. Your icon should represent you at first glance but always remember that the size is small, try not to overload it with details. Your icon must get straight to the point.


To recall the size of an application icon:

PWA:

- Site Logo 512 x 512 px (.jpg, .jpeg or .png)

- Apple Touch icon: 192 x 192 px (.jpg, .jpeg or .png)

- Notification icon: 72 x 72 px

- Favicon: 32 x 32 px (.jpg, .jpeg or .png)

Android:

- Google Play: 512 X 512 px (.jpg, .jpeg or .png)

- Home screen: 192 X 192 px (.jpg, .jpeg or .png)

- Push icon: 72 X 72 px

iOS:

- App Store: 1024 X 1024 px (.png)

- Home screen: 180 X 180 px (.jpg, .jpeg or .png)

2- No text

The icon must be graphic. This is an important point!

Try to use as little text as possible.

Choose to embed an image, a logo, representative of your brand / universe rather than text.

Simplify your information as much as possible to optimize the space in a qualitative way.

3- High resolution

When you integrate the icon of your application, some stores will give you the opportunity to download an image in high resolution: Do it!

The quality of your icon will make the difference between other applications that they will not necessarily have chosen this option.
In addition, users may think that your application is quality, since your application icon is!

What is the home of my application?
Home
is the first screen of your app. This screen is important. It is around it that everything is articulated. When you know that 90% of users only view the first page of an app, there is no doubt about the importance of your Home.
This is also the main navigation in your app. It offers the possibility to choose the content to highlight when opening the app. It also allows you to provide links to the destinations you consider most important in your project.

The Home is composed of widgets that you can choose from a catalog that includes 74 different options, organized into two categories:

content widgets: which are used to display on the home items belonging to the sections of the application.
navigation widgets: which are used to link to sections, trigger actions or go to external urls.
How to test my application before publishing?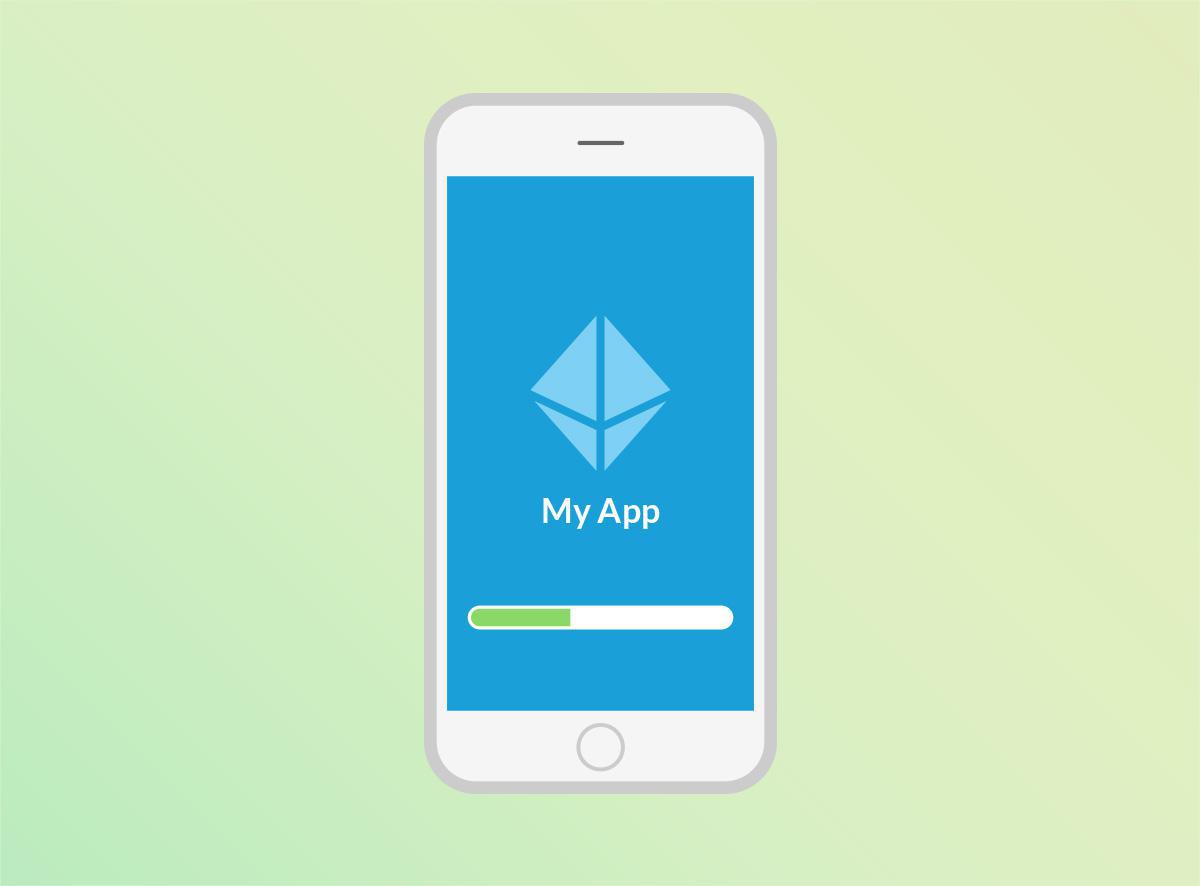 We offer several ways to preview your changes as you work on your application.
The first is the preview of your application in the back office, which actually reflects the PWA version of your app.

In order to preview the native version of the iOS or Android app, you need to install the My GoodBarber app, already available on Google Play. For the iOS version, you can download it by following the instructions given in your back office.

Finally, to preview the exact replica of your native app, you must use the Ad-Hoc version of it. This is the version you will need to use to perform your tests before submitting the final version of the application to the Store for review. This version can be downloaded to your devices from a link that we provide you in your back office or from the My GoodBarber app once your application has been generated.

Can GoodBarber help me publish my app on the Stores?
The support team can answer all your questions about the publications. However, if you wish, we can take care of the whole publishing process and updates. This service called "GoodBarber takes care" uses your own Developer Accounts. The cost is $50 for 5 credits. One credit corresponds to an initial publication or an update on Android or iOS.

How often should an app be updated?
It depends on the updates you make.
For bug resolution, I advise you to make regular updates to resolve them.

When adding new features, I advise you to use this "event" to talk about yourself and create some excitement around these new features. In this case, find THE right time to do it :)

What changes require resubmission to stores for a native app?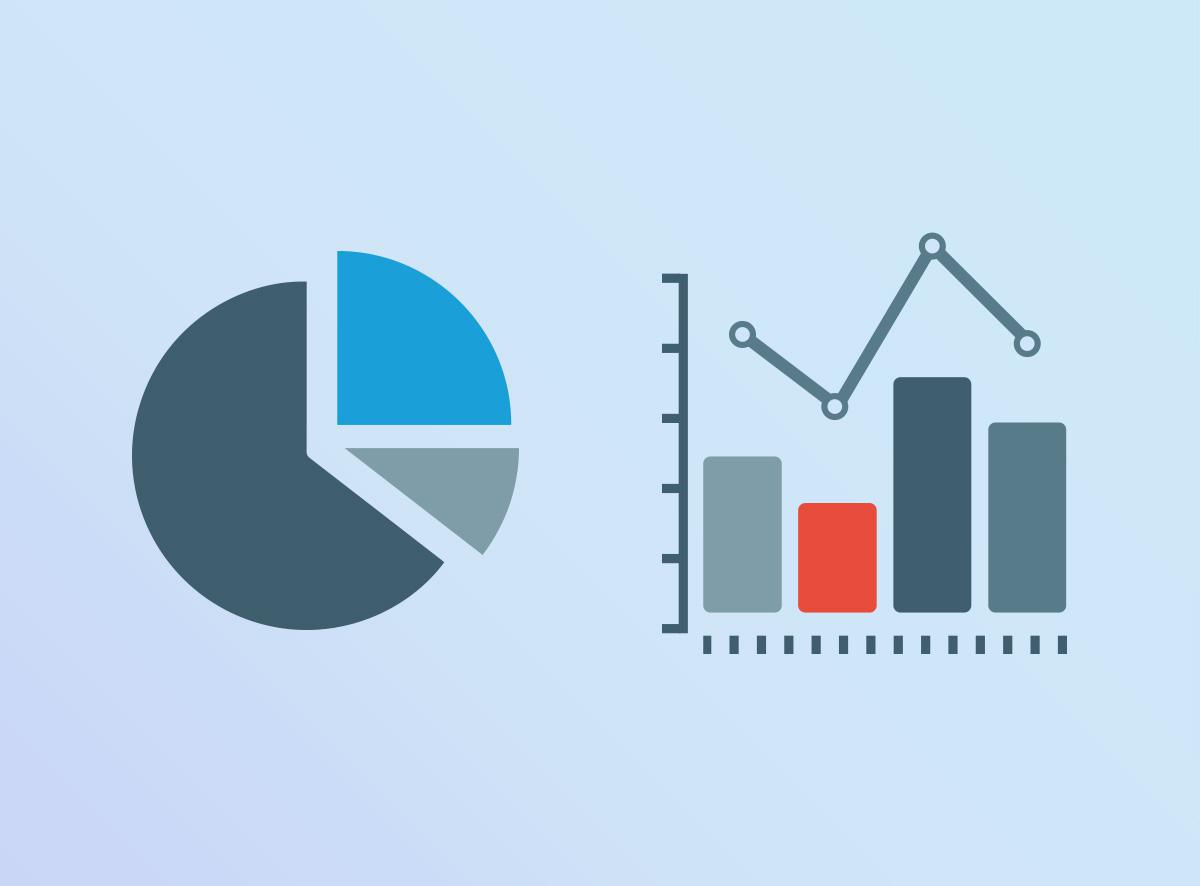 In the case of a GoodBarber app, changes to your app do not all require the same update process.
- Some changes require updating your app's settings to make them visible.

- Some changes require to build (compile) the application to be visible.

- Some content changes can be managed automatically. The publication of a new article for example does not require an update.


Examples of updates requiring a new submission to stores:

- Change launch screen or icon

- Any changes made in the Settings> Application Options menu

- Add or Remove the Add-On Authentication

- Add or remove Add-On iBeacons or Geofence

- Registration of a new Beacon or modification of the UDID of the Beacon already set

- ...


This also applies to the changes listed in the engine updates (this list will only appear if the GoodBarber team has made technical changes) such as bug fixes or new feature launches.

What are the good statistics tools for my application?
There are different solutions for the statistics of your application. But the operation is always the same.

You must always install the statistics tool SDK that you want to use in your application. These tools trace things like: pageviews, location, language, etc. of your user while navigating through your application.

To list some famous statistical tools, there is Flurry, which is a good quality and free solution. But also Google Analytics, with which you may be more familiar.

If you use an application generator, these statistics tools can be automatically integrated into the tool. This is the case with GoodBarber, you do not have to install an SDK because everything is already present.

NB: Be aware that some application generators like GoodBarber can also provide you with their own analysis tool containing information to which they have access that some external solutions will not be able to provide you.

How to write a good push notification?
A push notification is a message that you will send to your users directly on their mobile that will appear on their screens as a message. It's a great marketing tool for your brand, allowing you to reach your users at the right time and wherever they are. Here are 5 tips for writing a good push:
- A short message, know that you only have 140 characters so be simple and direct! These few words should make your users want to open the message and go to your application
- Time: it's a very important factor! Don't want to wake up your users? Or disturb them? We must choose the right moment to transmit the message! Look at your statistics and send your push when you have the most traffic in your application. Choose the right moment :)

- Target: send the right message to the right person. With GoodBarber you can target your users and push them at the right time, even if they are in another time zone :)

- Quality and not quantity: Quality is more important than quantity, do not spam your readers. Use this tool wisely, 1 push / day is more than enough!

- Test: The push works like all other marketing tools, it must be tested to find out what works best. So do not hesitate :)

For more information, visit our article dedicated to writing push notifications .

Who can I send notifications to?
You can send push notifications to all your native users. For your users on PWA, it is also possible to send them push notifications, although some browsers are not yet compatible with this feature. You can view the list of compatible browsers here.
With GoodBarber, it is now possible to send SMS notifications to users of your Progressive Web App. And all studies show, SMS are the best to capture the attention of users. Do not miss this opportunity!

How to create a good application for my church?
At GoodBarber we have several users who have already created an application for a religious community. We found that regardless of religion, the structure of these applications was often similar.
We find there:

- a news section, which is normally used to offer daily prayers.

- a podcast or video section highlighting the last sermon.

- a live section with a live broadcast from the place of worship.

- a calendar section is always useful to remind users of important events in the community.

- an external "Donation" section to support the community.

How to create a good application for my radio?
Since the mobile has become man's best friend, creating an app for his radio is a perfect way to never leave your listeners and accompany them wherever they are.

To successfully create your application, consider integrating the following features:

- a live stream section, to give your listeners the opportunity to listen to your radio in the background even when using another application.

- a podcast section that allows your users to listen to the content they enjoy at any time.

- a submission section that allows you to receive content from your users.

- an article section to offer additional content to your users.
- a calendar section to display your program schedule.

It's always important to communicate with your community of users.

These features are must-haves, but of course you can add many more;)

How to create a good application for my sports club or school?
Community applications are very popular and for good reason, what better than an app to strengthen the bond between members of the same group? Whether for a school or a sports club, the key features are the same:
- a list of users to facilitate contact between members (also think of adding a chat!)

- articles, photos or video sections to allow you to share content centered around the activity of your group

- a calendar section, essential to inform your members of any upcoming events


This is obviously a non-exhaustive list, it is up to you to decorate your app with additional functionalities according to your needs;)