Gaining Access to the App Market - The Guide for Web and Media Agencies
Written by GoodBarber Team on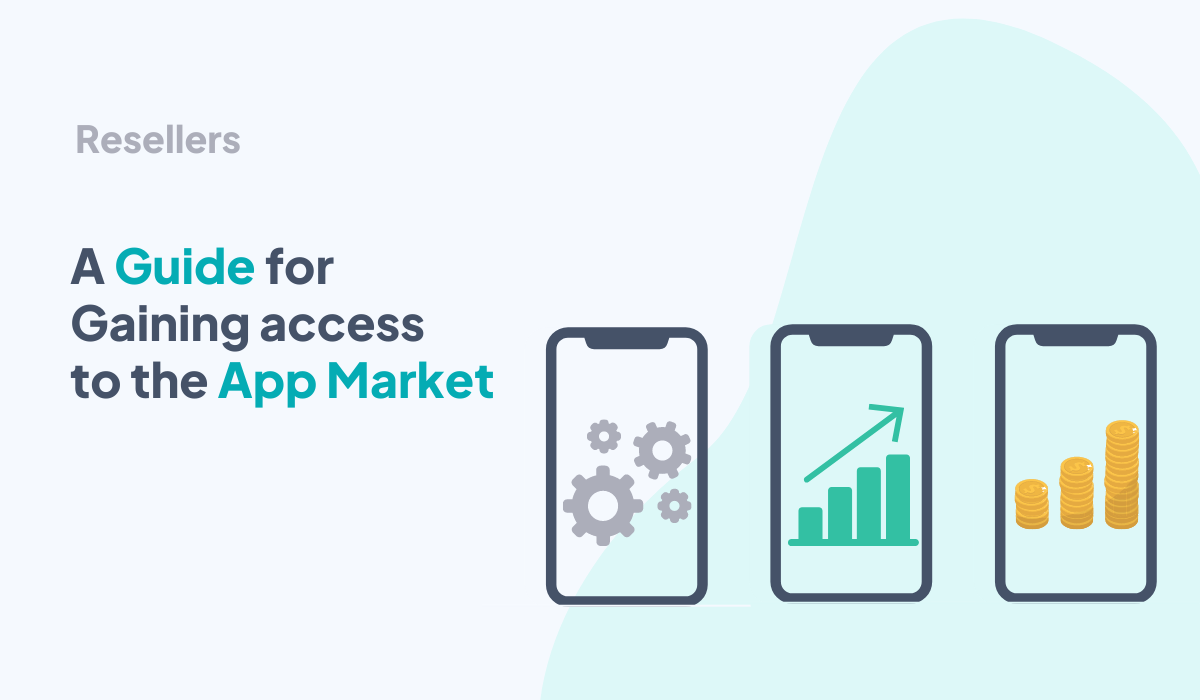 Several years ago, advertising and marketing agencies started adding website development as the new preferred tool to promote a company's business. If there's no arguing that having a digital identity is an absolute necessity, a virtual location is becoming almost more important than a physical office, now, on top of a desktop presence, a mobile app is the new requirement. In that respect, a native mobile app counts as one of the most versatile marketing asset a business can hope for. It's the ideal medium to address clients' expectations.

Smartphones have become the
preferred means of communication and
content consumption
, before television. And in terms of usage, apps tend to outshine browsers. Why? Because a mobile app, a native one especially, offers a swift and direct access to content. Now's the time to bear in mind the fact that difficulty of use can be a deal breaker for clients accustomed to mobile.
For a mobile app to provide actual added value, a lot of parameters are at play. If the creation of an app can be facilitated, with the rise of app builders in particular, a successful app is necessarily part of a broader strategy, in terms of content notably. An all-in-one challenge lots of agencies are taking-up to. Brands and businesses do not only trust agencies with their online reputation but also their mobile presence.

If you are thinking about providing this service, you're about to discover a well-kept secret ;)
How to deliver native apps without being a developer?
If you are looking to extend your area of expertise to mobile, here comes the trick which can help you enhance your offer or better yet, start your agency. Just like more and more agencies with a website creation offering are relying on WordPress (an open secret that one), for mobile app creation, app builders are the new (more confidential) aid. What accounts for their success? For a fraction of the price of custom development, they allow clients and agencies to gain access to the competitive app market in no time.

You are probably familiar with the fact that, to go native on mobile, you have to code the application in the native language of the device you want the app to run on, hence the exponential budget with iOS on the one hand and Android on the other. If you add specifics such as the different screen sizes and devices it's no wonder some developing budgets show a 6 figure budget...

A cost effective solution without comprising design? That's where the GoodBarber Reseller Program comes in. This program crafted for agencies includes:


the possibility to publish an unlimited number of apps for a fixed price
the possibility to activate native features
the possibility to enjoy custom development options
the possibility to rely on a reliable technology
the possibility to grant your clients backend access, with our White Label option

What's more, with our dedication to delivering an outstanding design experience and the possibility to customize your app through and through, every app built with our platform can be different from the next.

How to sell your mobile app creation services?
When it comes to selling mobile apps, you might need to educate your clients first about why a native app is the best for their business. To guide them, here are a few arguments you can raise:

To begin with, the mobile experience a lot of novice users have in mind without being able to name it is actually a native app experience, such as using an app which triggers the device's native functionalities. The top notch design and seamless user experience of their favorite app? Native too!

Besides, unity is strength. Establishing a business presence on one channel only is risky. In that sense, a responsive website or a web app can secure a large audience while a native app can help drive engagement and nurture clients with loyalty solutions for instance. A responsive website or web app are great, but they cannot be standalone products anymore. A native app though, can be more self-sustaining.

Now, it's up to you to adjust your pitch based on your client's needs. With GoodBarber, flexibility is key, make the most of it. For content for example, you can choose to sell our choice of connectors to pull a client's content inside the app from external sources, or our mCMS. Static or interactive, know what kind of features your clients want and what you can offer: radio or video live streaming, a map section for the tourism business or geoalerts for the event industry...

Another powerful argument, with each project, the native iOS and Android versions are included, with the HTML 5 web app version to boot. Future updates can also be committed with no additional costs.

Beyond creation, how to market your clients' apps?
As an agency, your job isn't necessarily done once the app is available in the stores. A more comprehensive service can encompass marketing the app and overseeing promotional aspects. You can consider making it part of a package or offer consultancy services if a client doesn't care for delegating. Just bear in mind that monetization is an important part of the life cycle of an app. A performant product equals happy customers and more business for you.

At any rate, with our platform, you have the upper hand for the submission of the app to the stores. This way, you can decide whether to publish it under your name, using the developer accounts you opened for your agency, or under your client's name. Agree on one or the other for your client's contract and just be clear about the fact that with the latter, he will need to register for his own developer accounts, for Apple and Google Play.

Back to monetization concerns. For this part too, you can highlight our many features:
push notifications, automatic or manual, as well our scheduled push option

beacons & geofencing for a location based notification strategy

advertising, with external networks or our internal ad server

a dedicated Business section with in-app loyalty card, club card and couponing features.
In the end, with our "Unlimited Apps" Reseller Program , you can ensure your client a full-on mobile presence while keeping costs manageable.

If you need more information about our Reseller Program, feel free to contact us. We'll be happy to answer your questions: