Reduce order abandonment with our new add-on
Written by Marie Pireddu on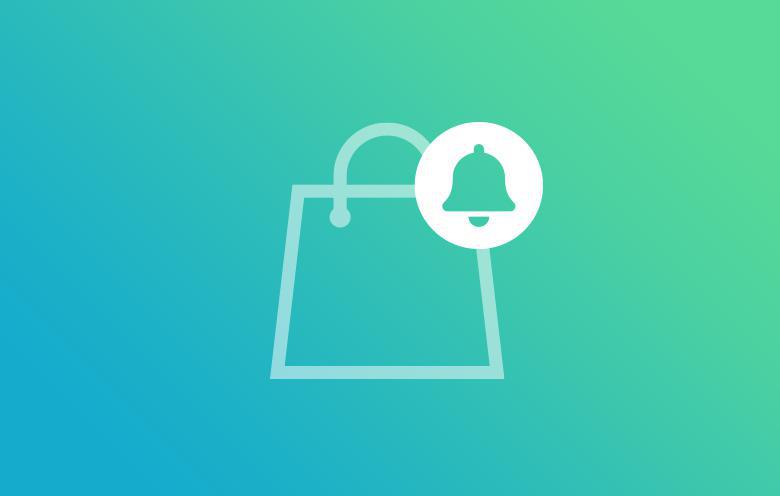 Abandoned order, shopping cart abandonment are dreaded terms for online shop owners.
Indeed almost 70% of users will leave a site or app without completing their shopping.

What is an abandoned order?
Order abandonment is when a shopper gets to the point in their journey where they add an item to their cart and then for some reason decides to leave without taking any further action.
For the retail sector, some of the most common reasons for abandonment are issues with shipping and shipping cost, decided to buy in-store instead, lack of payment options, or technical issues.
With our new "Abandoned Order" add-on, you can now take action to recover these orders with dedicated emails or push notifications.
GoodBarber "Abandoned Order" add-on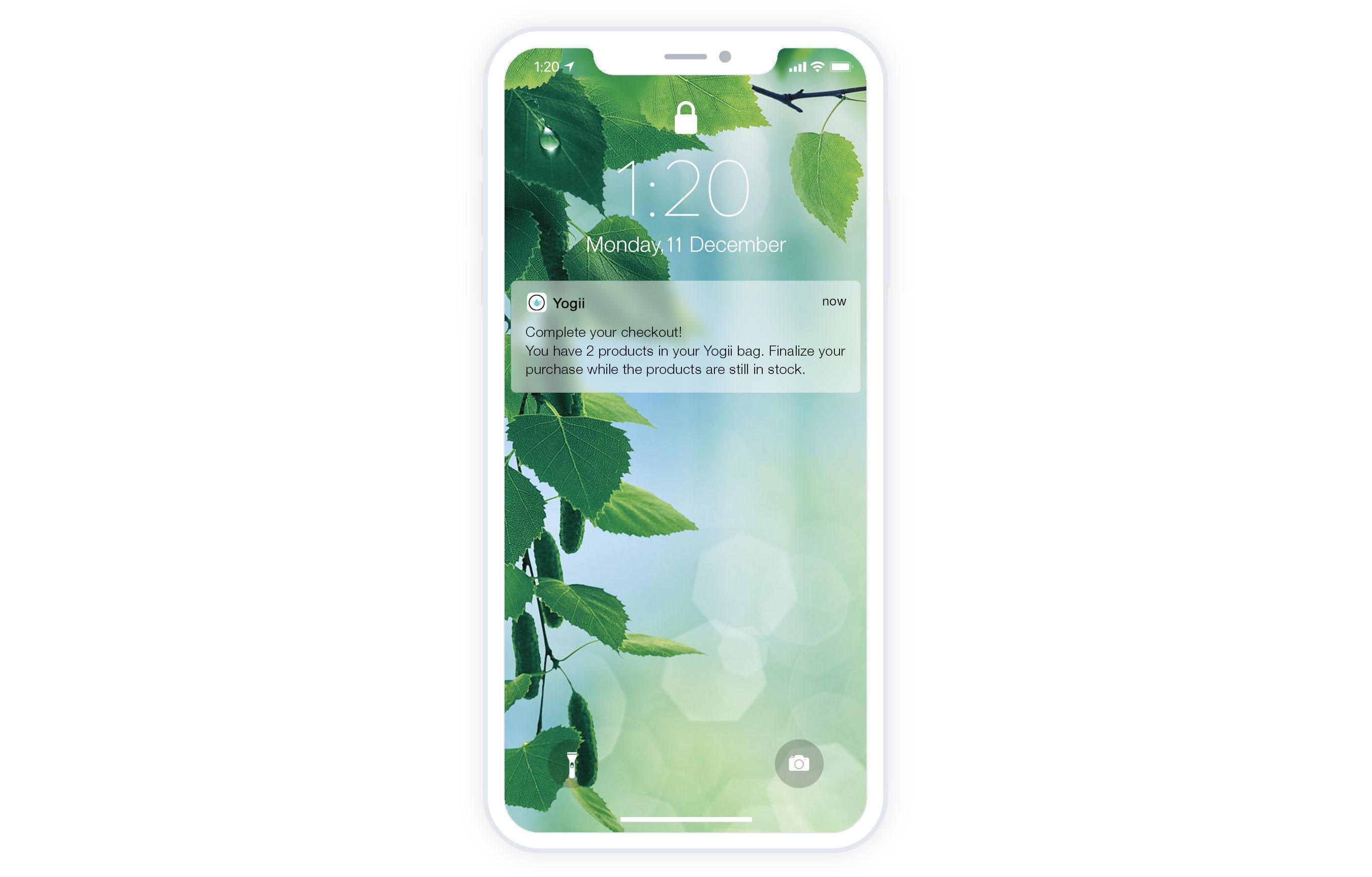 No order left behind!
From the list of abandoned orders, you can send an email, a push notification, or both, to encourage your clients to finalize their order. The message templates associated with these actions are of course customizable.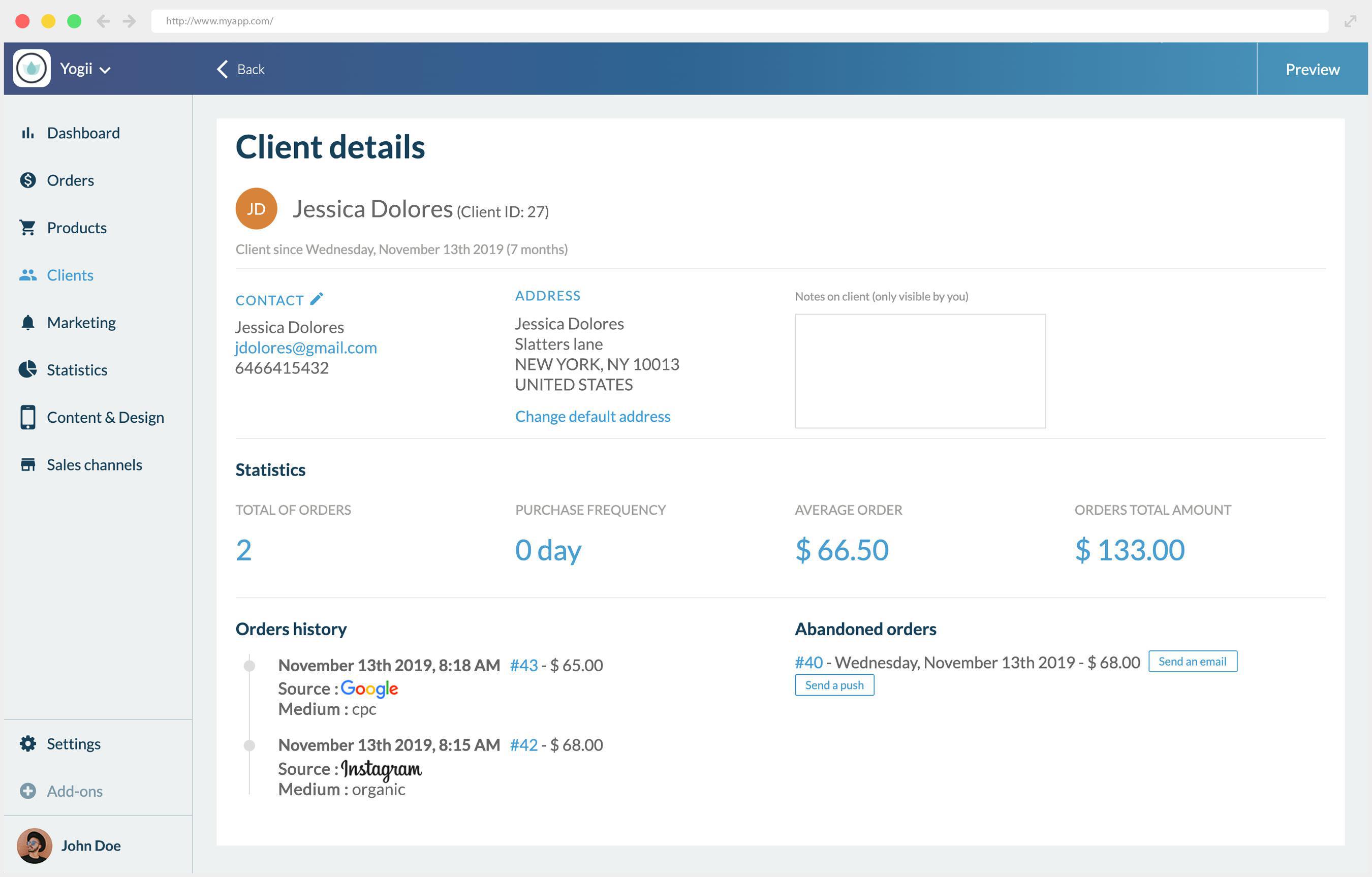 Analyze your clients' purchasing behaviors and notify them at the right moment

From the new abandoned orders menu, you can easily consult the list of orders abandoned by a client or a lead, and intervene at the right time to maximize your sales.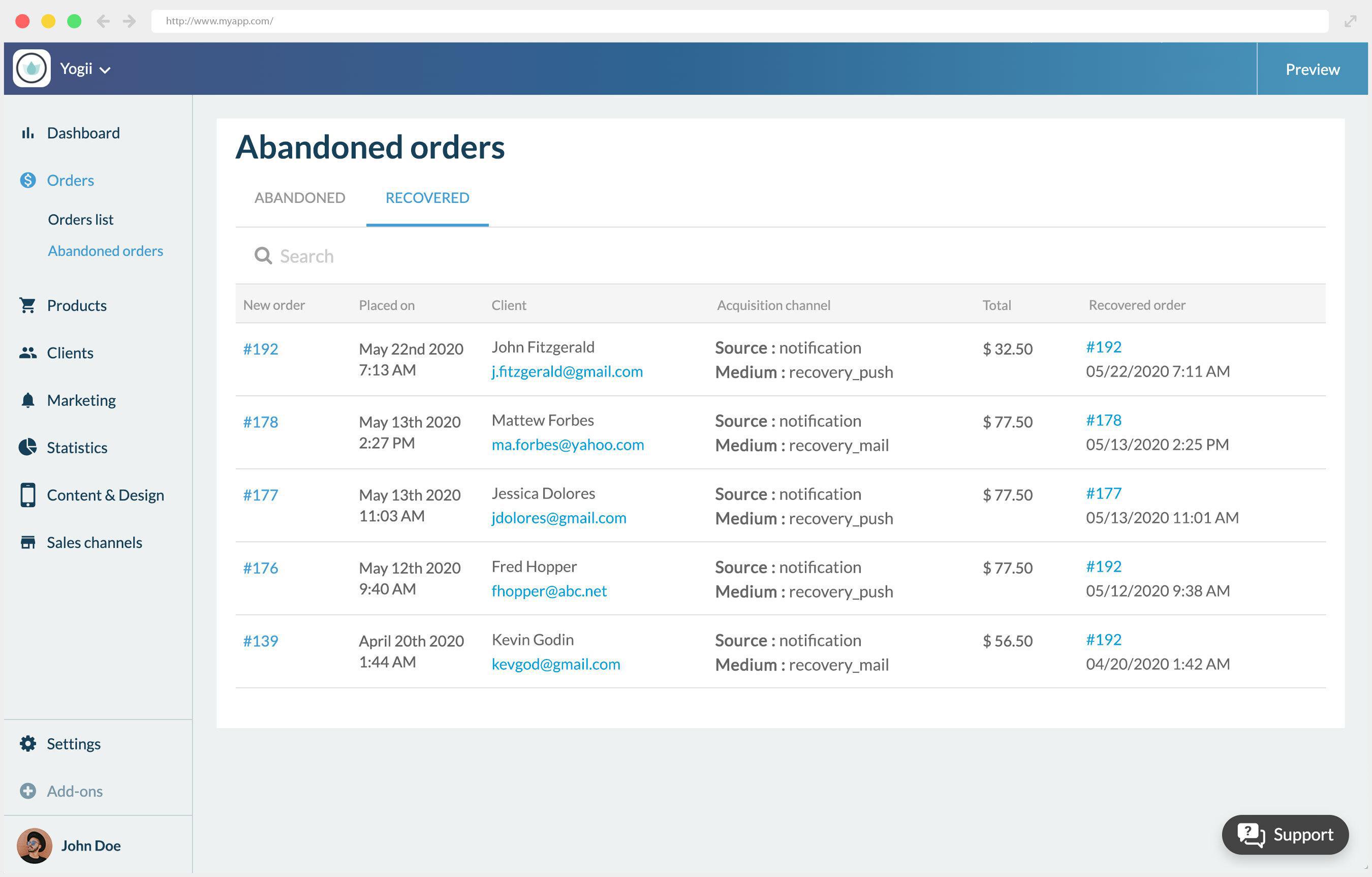 Measure the performance of your marketing action

When a client places an order after receiving a reminder, it is displayed in the "Recovered Orders" list. This list tells you what was the communication channel that managed to convince the client to resume shopping.
Tips to fully benefit from the "Abandoned Order" add-on
Use recovery emails and push notifications quickly. The first few hours after the shopper abandons their cart are crucial. According to conversion data, 60 % of shoppers purchase in 1 to 3 hours, while 65% purchase in 3 to 12 hours after receiving the reminder.
Take the time to customize your recovery emails and push notifications.
Add a sense of urgency if you're running out of an item.
Remind your clients that they left highly-rated products in their shopping cart
Focus on a single product and really make it shine by highlighting some of the primary benefits
Don't forget to be engaging, even fun. you want this email or push to stand out and convince your shopper to go back and finalize their purchase.
A few more tips to reduce order abandonment
Easy checkout process with various payment options: with GoodBarber your clients can easily pay by card, Paypal, or Apple Pay , or thanks to the offline payment option, by COD or any other way that fits your and their needs.
No hidden fee: it's a fact: 28% of shoppers will abandon their shopping cart if presented with unexpected shipping costs. How to avoid this type of abandonment? Clearly state your shipping fees, offer free shipping and an in-store pickup option (available on GoodBarber Shopping Apps)
Provide a guest checkout option: by forcing users to create an account, you are losing a large number of conversions. Give your potential clients an easy way to order without the hassle of account creation.
Create engaging product pages