Top 10 mobile app development ideas for 2023
Written by Marie Pireddu on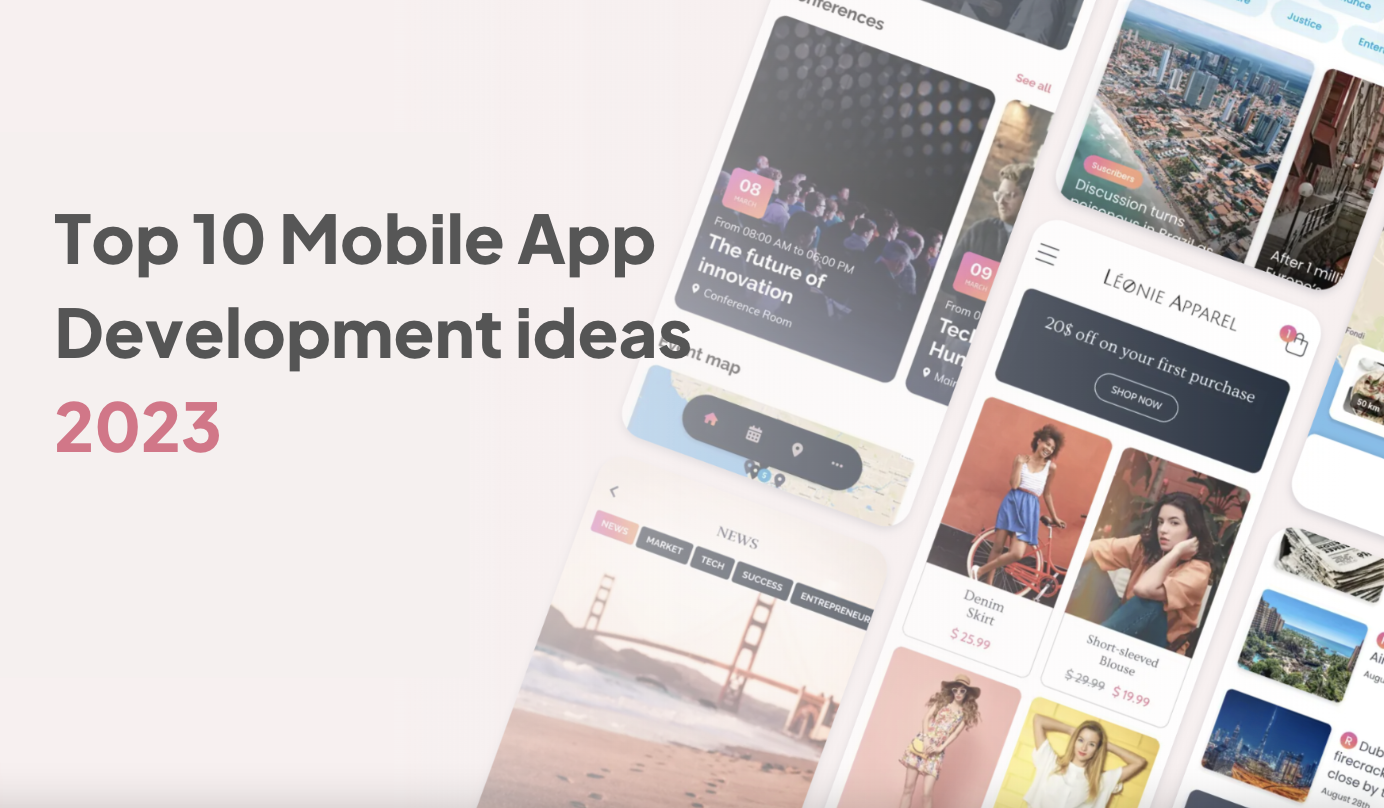 Smartphones have become an integral part of our daily lives and have changed the way we communicate, access information, and conduct business. They allow us to stay connected with others, access the internet from anywhere, and use a wide range of apps and services to make our lives easier and more efficient.

Smartphones have also become a primary source of entertainment, with people using them to watch movies, listen to music, play games, and more. In addition, smartphones have enabled the growth of the gig economy, with people using them to find and apply for jobs, manage their finances, and conduct other business activities.

Overall, smartphones have had a profound impact on our daily lives and have become an indispensable tool for many people. And according to Statista, the number of worldwide smartphone users is expected to rise to 6.9 billion all over the world by 2023.

In business, mobile apps have become a necessity, even for established brands and start-ups. Today businesses want to remain connected to their target audience 24*7.

Looking to dive into the mobile app world? We've compiled a list of interesting mobile apps ideas for 2023.

1. Yoga, Well-Being and Fitness App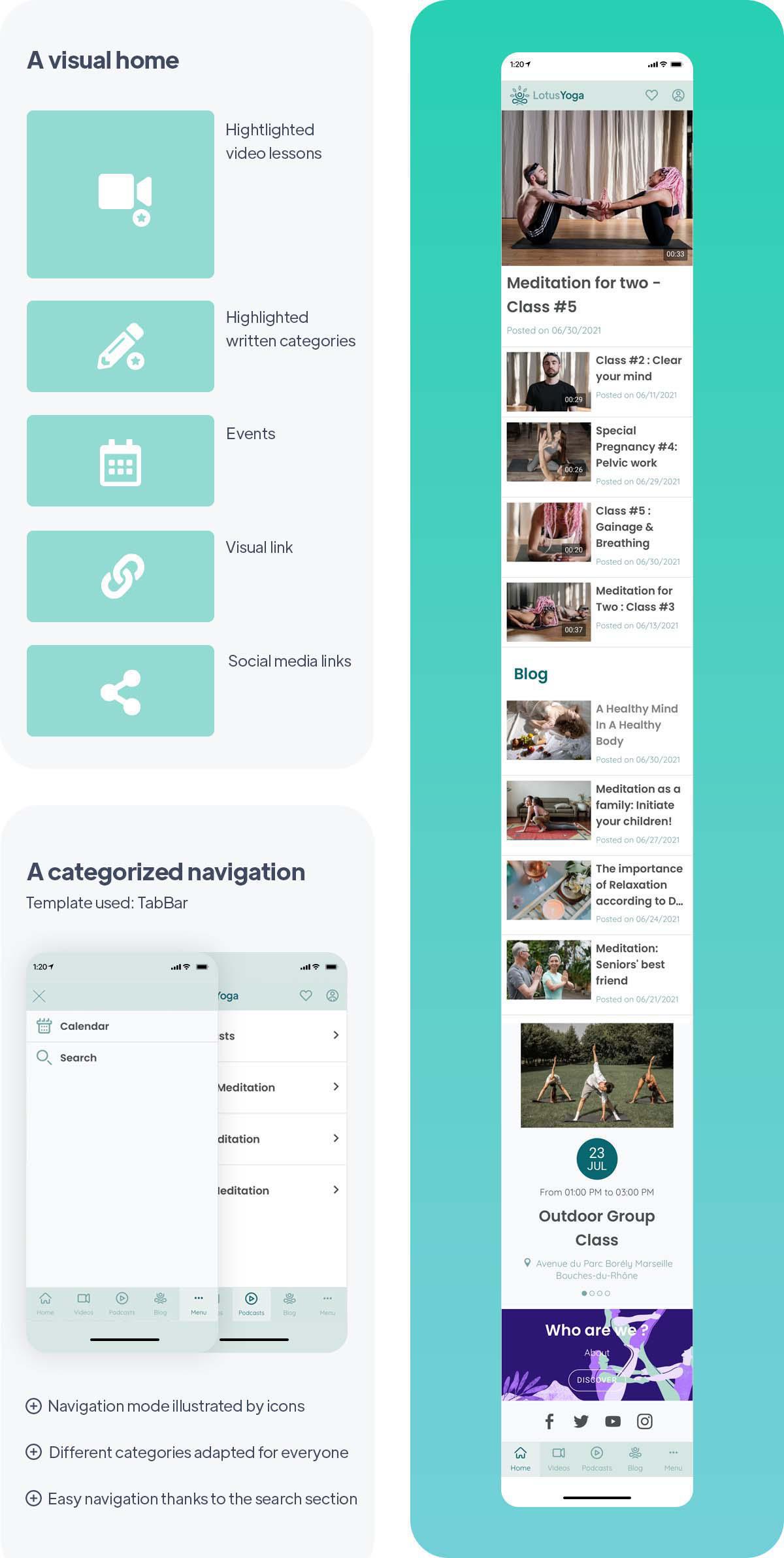 The increasing demand for healthy lifestyle digital mentors caused by the covid-19 pandemic is one of the main drivers that boost health & wellness market growth. This goes hand in hand with health issues caused by hectic lifestyles, high blood pressure, cancer, diabetes, arthritis, and other stress-related disorders.


The Statista reports that there is an obvious increasing demand in the market for digital health & well-being apps. The total revenue in this sector already hit $25.38bn in 2022. Without a doubt, this particular segment is expected to grow even more at an annual growth rate of 14.72%. A projected market volume is expected to reach $43.96bn by 2026.

Another interesting fact: on Google, the search for yoga and meditation apps increased by 65% between 2019 and 2020.

There are a number of ways that a health and fitness app can generate revenue, including subscription fees, and advertising. If you need inspiration to create your yoga or well-being app, you'll find our tips in this post.



2. Beauty App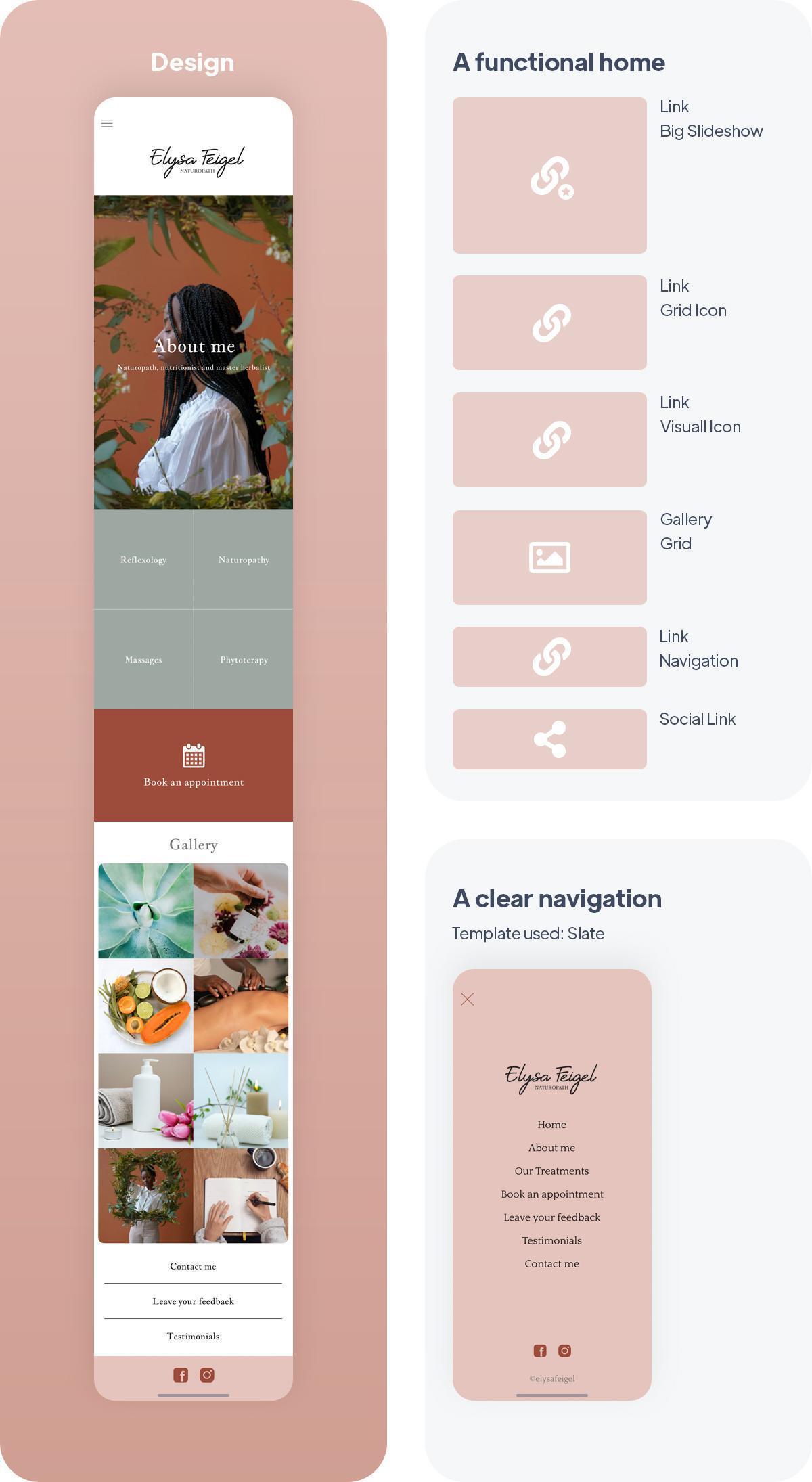 Who likes to make phone calls to book a haircut or manicure? Probably no one. As we don't like to wait in a queue, nowadays we prefer the convenience of booking our appointments online. This makes a mobile app the perfect tool for hairdressers or anyone within the beauty industry.

With an app, your customers can book appointments 24/7. No need to wait for your opening hours, they can choose their slot at any time of the day or night. For you, it saves you time: no calendar to manage, waste time on the phone, etc. It's a win-win situation. For example, Around 70% of the 1.2 million professionals in the United States, including stylists, hairdressers, and cosmetologists, began selling themselves through mobile applications last year.

GoodBarber's latest feature, appointment bookings, is exactly what you need to create a beauty service app

3. eLearning App
According to Statista , By 2026, the global e-learning market is forecast to reach almost 400 billion U.S. dollars. In 2019, the global e-learning market was sized at almost 200 billion U.S. dollars.

eLearning skyrocketed during the pandemic when traditional educational systems were no longer working. It has since kept on going as it offers people the possibility to learn without any hassle. Indeed online courses have many advantages:


Flexibility: E-learning allows students to access course materials and complete assignments on their own schedule, making it a good option for those with busy schedules or who prefer to learn at their own pace.


Convenience: E-learning can be accessed from anywhere with an internet connection, making it a convenient option for students who may not live close to a physical school or who prefer to learn remotely.


Customization: E-learning platforms often allow students to customize their learning experience by providing a variety of learning materials and allowing students to choose the pace at which they learn.


Cost-effectiveness: E-learning can often be more cost effective than traditional classroom-based instruction, especially for students who may have to pay for transportation or other expenses associated with in-person learning.

You can find a detailed guide on how to create your eLearning app on our blog.

4. Doctor appointment booking app
According to Statista, the health and medical industry have been named as one of the top three fields to accelerate the growth of mobile devices and is expected to cross the 300 billion USD mark by 2025.

One of the most popular uses of mobile apps for health professionals and their patients is appointment booking. Many people prefer to avoid crowded waiting rooms with a higher risk of getting infected, while doctors are looking for a better solution to manage their workload. A mobile app will answer both of these needs. It allows doctors to easily manage their appointments while reducing waiting time in their waiting rooms as patients know exactly at what time they will be seen.
5. Grocery delivery App
The number of grocery app users in the U.S. was projected to reach 30.4 million consumers in 2022. A number that had been steadily increasing and skyrocketing since the start of the pandemic in 2020.
So why do users prefer grocery apps over physically going to a grocery store?

Some of the most common reasons include:

Convenience: With a grocery delivery app, you can shop for all your items from the comfort of your own home, without having to worry about finding a parking spot or navigating crowded store aisles.

Time-saving: Grocery delivery apps allow you to shop for all your items at once, rather than making multiple trips to the store.

Avoid crowds: Some people may prefer to use grocery delivery apps in order to avoid crowds and long lines at the store, especially during busy times or in the midst of a pandemic.

Price: Some people find that they can save money by using grocery delivery apps, as they may offer discounts or have lower prices on certain items.

Ease of use: Many people find that it is easier to shop for groceries using a delivery app, as they can simply add items to their cart and checkout, rather than having to physically find and carry each item.

A grocery delivery mobile app also offers plenty of advantages for the store owner

Improved customer loyalty: A mobile app can help to increase customer loyalty by providing a personalized shopping experience and offering special deals and discounts to app users.

Enhanced marketing and advertising: A mobile app can be a powerful marketing and advertising tool, allowing you to push notifications to customers about sales, new products, and other promotions.

Increased sales: By making it easier for customers to shop at your store, a mobile app can help to increase sales and revenue.

Improved customer service: A mobile app can also help to improve customer service, as it can provide customers with a simple way to contact you with questions or concerns.

Competitive advantage: In today's increasingly digital world, having a mobile app can give your store a competitive advantage over those that do not offer this service.

6. Restaurant App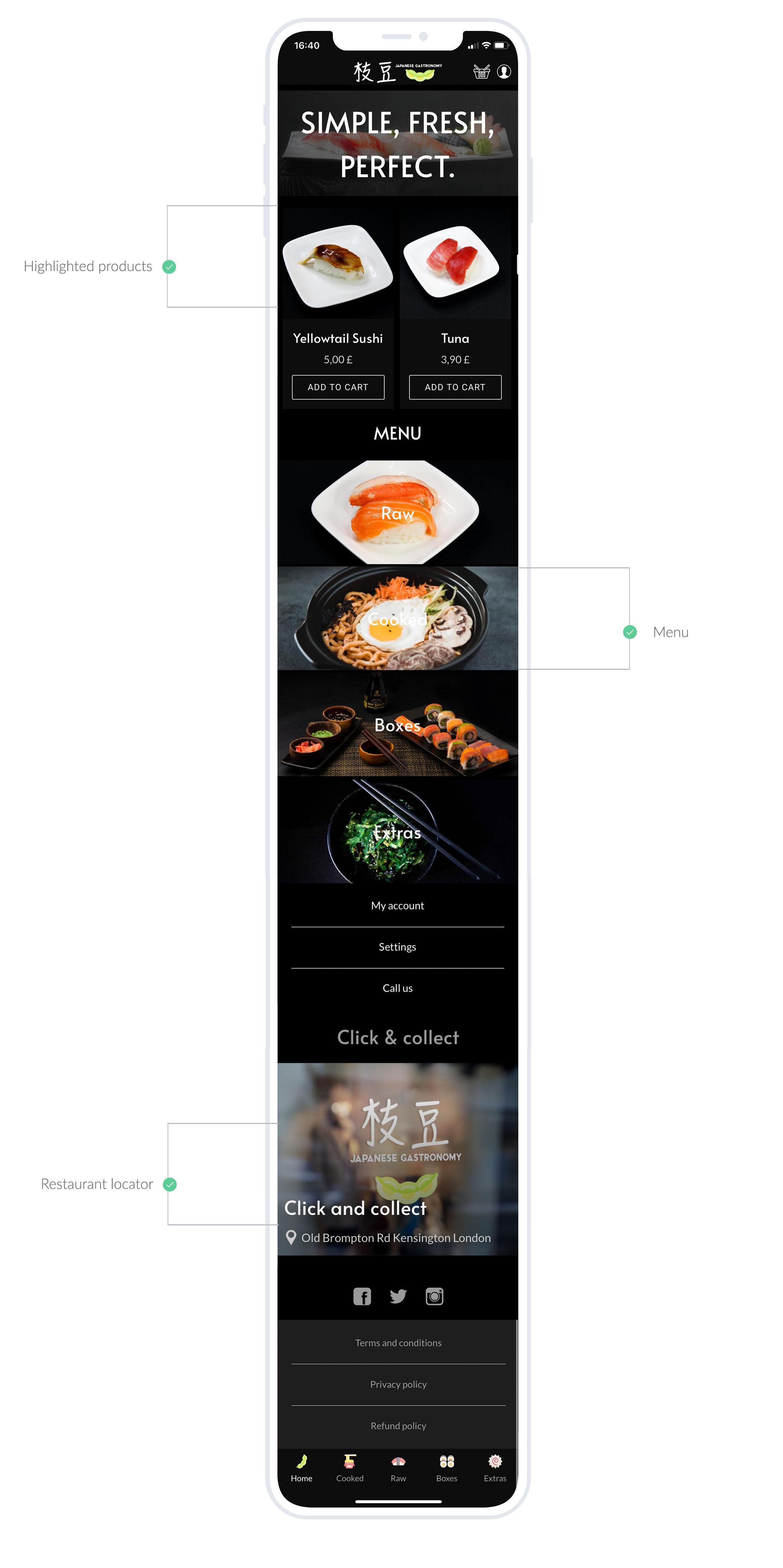 The food delivery market has seen significant growth over the past five years and the complete food delivery app industry is expected to hit a $ 320 billion market size by 2029. Restaurants had to jump on the digital revolution. Now, restaurant application is one of the trendiest things among customers.

What do mobile apps bring to restaurants?

Increased convenience for customers: A restaurant's mobile app can make it easier for customers to place orders, make reservations, and access loyalty rewards.

Improved communication with customers: A mobile app can allow restaurants to send push notifications to customers about special offers, events, and other important information.

Enhanced loyalty programs: Mobile apps can facilitate the creation and management of loyalty programs, which can help restaurants reward and retain their most loyal customers.

Increased efficiency: A restaurant's mobile app can streamline processes such as order and payment handling, resulting in increased efficiency and reduced overhead costs.

Increased reach: A mobile app can help restaurants reach a wider audience, particularly younger customers who are more likely to use their smartphones to discover and engage with new businesses.

Overall, a mobile app can help restaurants improve their customer experience, drive sales, and stay competitive in the rapidly changing landscape of the food industry.

7. Employee communication

WFH has reached a whole new level during the COVID pandemic, and as we see regularly in the news, employees have a clear preference in keeping at least a few days of remote working. As a result, previously relegated to the background, internal communication has now become an essential element to ensure the cohesion and involvement of employees within the company.

Some benefits of using a mobile app for internal employee communication include:

Convenience: Mobile apps allow employees to communicate with each other from anywhere, at any time, using their smartphones or tablets. This can be especially useful for employees who are working remotely or who are constantly on the go.


Efficient communication: Mobile apps often have features like push notifications, which allow employees to receive updates and messages in real time. This can help employees stay informed and up-to-date, even if they are not actively using the app.


Collaboration: Many mobile apps have features like file sharing, which can make it easier for employees to collaborate and share information with each other.


Improved productivity: Mobile apps can help streamline communication and reduce the time and effort required for employees to stay connected and informed. This can lead to improved productivity and efficiency.


Enhanced security: A mobile app can offer enhanced security measures to protect sensitive information, such as end-to-end encryption for messages and secure login protocols.

8. Content and Media subscription App
Content creators that already have a presence on YouTube, social media, and other platforms can scale to create a standalone mobile app for their brands. Creation, distribution, and sponsoring: you manage your content from A to Z with an app.

A mobile app allows you to produce and distribute exclusive blogs, videos, and podcasts.

You can repurpose your existing content from all channels into a single app for your followers. Or you can use your app to promote premium content. This is a great way to turn your content into revenue by charging a subscription fee for your app users to access exclusive content.

With an app, you benefit from tools adapted to fulfill your partnerships and share exclusive deals with your community: promo codes, ads, sell ads placements, etc,

Learn how to create a successful content creator app with GoodBarber with our step-by-step blog post.

9. EV Charging Location-Finding app
The past several years have seen a significant change in the narrative surrounding automakers and EV seem to switch to high gear. Consumers are looking for more sustainable cars.

Obviously, that along with the increase of EVs arises the necessity for charging stations that recharges your EV wherever and whenever it needs. This makes it now the right time to consider this for mobile app development. Hence the success of sites such as Open Charge Map.

An app that helps people find the nearest EV charging station, including the necessary information about each station, photos, etc, would be very useful.

10. Eco-Friendly Lifestyle App
Technology and sustainability can go hand in hand. Green apps have become wonderful everyday tools as they help people improve their eco-friendly lifestyles.

With an Eco-Friendly Lifestyle App, you not only raise awareness but also help users make more eco-friendly choices in their daily lives. It offers, for example, tips and resources on how to reduce waste, conserve energy, and live sustainably. Videos, podcasts, and blogs, you have the choice of format to deliver your message and provide tips. Push notifications for daily reminders of green living habits. A mobile app is the perfect solution to combine technology and sustainability.



These are the top ten mobile apps trends that we believe will dominate the industry in 2023. While the industry grows this year, the competition is expected to grow too. Therefore, businesses will have to be on their toes to ensure they are not behind in their offerings, technology, and user experience.

With GoodBarber, you can build beautiful and intuitive mobile applications with our no-code builder that complements your business. Make the most of your mobile application with GoodBarber, and stay ahead of your competition. Visit our solutions and start to build your mobile app to speed up your time to market.

The Ultimate GoodBarber Guide
Discover how to create beautiful apps thanks to our eBook.