Usability: 4 tips to improve the reach of your app
Written by Isabella Leland on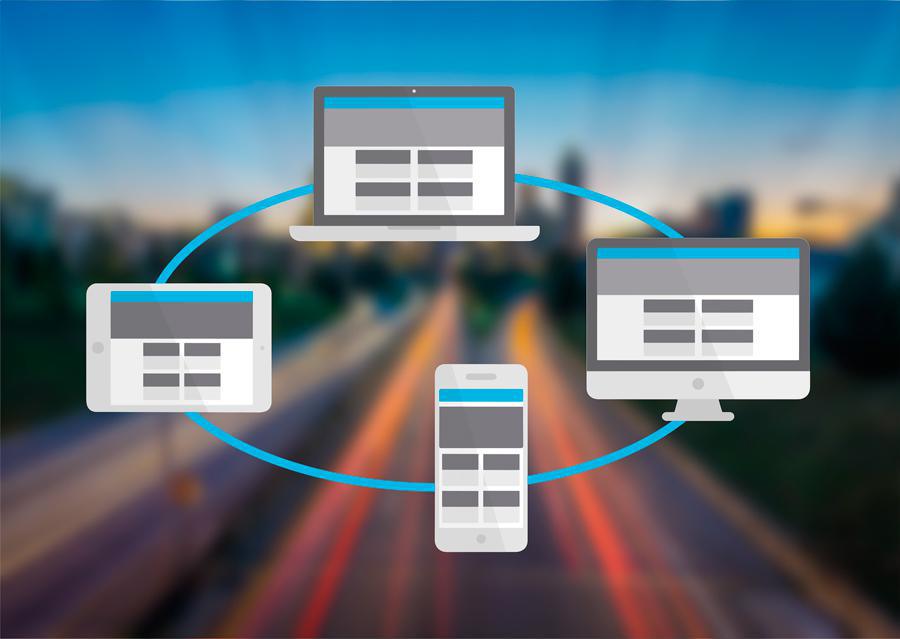 One of the key
advantages of mobile over the desktop
? Ease of use and easy access. Something which has always been at the heart of our positioning, and even more so with the logic of
GoodBarber 4.0
, the latest version of our product, and our commitment to offer a reliable presence across all screens and devices.
That being said, tech isn't everything (no matter how much we'd like to say so). In order to improve your retention rate, here are four tips you might want to consider on top of choosing the right solution to make your app, that will help you better assess your clients' needs and deliver a lasting sense of satisfaction, a requirement if you want to generate loyalty within your app.
Channeling your traffic
Even though well
defining one's project
is still a top priority when it comes to knowing where your app is going, be careful not to narrow down your channels too much.
Besides, your project might serve several purposes. For instance, a service app might feature your offering (for those getting to know you), a loyalty program (for already regular clients), and a booking system (for both types of clients). As a result, on the home screen of your app you'll want to be careful to clearly state and identify the three main goals of your app, not letting one outshine the other. Don't expect users to look for a specific feature—it has to be there right in front of their face, or they'll be quick to turn away from your app.
If you have several acquisition channels and targets, the new version of GoodBarber is precisely what you've been looking for to direct traffic inside your app in a balanced fashion. Thanks to the adaptable Widgets you can set up on
the Home
, as well as the selection of templates varied enough to make each element stand out, you're sure to catch your users' attention. What's more, you can customize the Header of your app, with shortcuts to feature more call-to-actions, as well as
the Menu
, which you can tailor to your image with handpicked sections to feature as links and a panel to create your own design.
Anticipating your users' needs
With retention and loyalty in mind
, anticipating your users' needs is a crucial element when it comes to extending the "shelf life" of your app. Beyond the honeymoon stage of the first few days or weeks, to remain a part of your users' digital routine, relevance and innovation are what will make the difference in the long run.
The success of your app is indeed measured by a ratio between the number of initial downloads compared to the lifecycle of the app on the users' device, while keeping in mind issues such as whether the app is dormant, or worse, deleted. For the ratio to stay on the positive side of the spectrum, taking into account the market's trends is a given (producing up to date content, releasing new features, etc.) but so should be listening to your users' specific needs.
To lead the way, you can of course rely on usage statistics, through the internal stats available for your app from the back office, but also external favorites of yours, such as Google Analytics or Flurry. Another tactic can also consist of setting up a Form section to directly retrieve user feedback and suggestions, as long as you take them into account, that is—making promises you can't keep won't get you anywhere!
Prioritizing compatibility
Nowadays, users have high expectations in terms of compatibility and continuity, particularly when it comes to mobile. Whether your app is native or served through a browser (GoodBarber 4.0 offers both), what the user cares about is the
continuity of the experience
, and the possibility to enjoy what you have to offer regardless of the device or the screen they're using.
Even though the new version of GoodBarber lets you achieve this, it's still up to you to decide whether you wish to enable such and such options to take advantage of the devices' / browsers' original features: social media sharing, saving content, accessing an itinerary, taking a picture… all these gestures have become second nature to most users, which is why it might be clever to anticipate their needs and offer options for them to save time with such trivial actions. Mobile usability should be quick and to the point.
Making sure users are not locked into anything
In this digital day and age, users are especially sensitive to how their data is used and they also resent the feeling of being trapped. Whether your app requires that they opt in or out of push notifications, or whether the app install is a mandatory step or not, whenever it's possible, making sure that your users are free to interact with your content in their preferred way is always the right way to go.
With GoodBarber, you can avoid these pitfalls easily now, with the option to offer both a native app and web app version of your project, with no mandatory install for the latter, and opt in and out messages for all features related to usage of the phone's features (for data, localization, etc.). Users will appreciate the option and clear communication.
Last but not least, don't forget the impact that side projects, such as your advertising strategy, can have on how you are perceived by users. Advertising isn't necessarily a deterrent, especially if your campaigns are related to your content and well targeted (with native advertising through your content for instance). However, invasive advertising which lacks relevance might come across as spammy. This is also true for your image across platforms, outside of the app, through social media or emailing for example. Feel free to take a look at the advice we've shared here before to
avoid being blacklisted
!
As you can see, a little can go a long way, so don't hesitate to take action now. It's never too late to follow our experts' advice, and above all, to listen to your users. And remember, managing your app right is as much about being willing to put in the dedication daily as thinking long-term!