Why is now the best time for Resellers ?
Written by Christophe Spinettiii on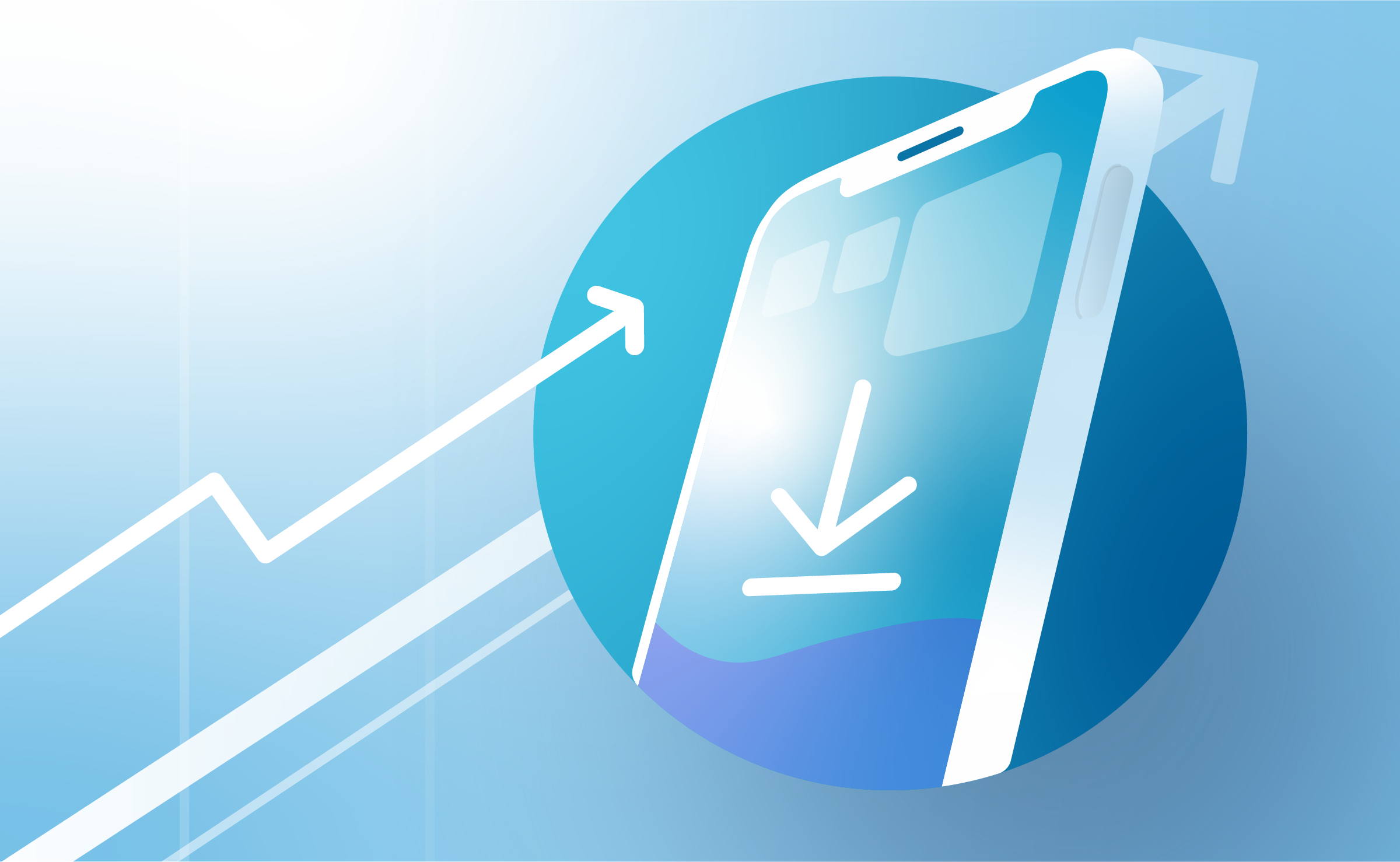 COVID-19 has drastically impacted our daily lives. As remote working and social distancing have become the new norm, consumer behavior has shifted from in-person to digital channels.

People re-discovered that they can find everything they need online. Businesses have had to adapt their offer and find innovative ways to meet their customers' new expectations.


The apps ecosystem has been positively impacted by this shift in behaviors, which is good news for mobile app resellers.

The shift
With the economic crisis that followed the health crisis, many people have seen their income affected in a negative way. As a result, the overall spending is expected to decrease by 50% across many industries. But e-Commerce, on the contrary, has seen its sales skyrocket. Categories such as Groceries (14%), entertainment (13%), and household supplies have registered a growth in the double digits.


How can this be explained ?

As people in many countries found themselves in lockdown at home, they started spending more time online, finding ways to replace their normally in-person activities with online purchases. Apps download hit a record-breaking +37 Billion downloads in Q2 2020 (9.1 billion downloads on the App Store, 28.7 on Google Play).

Business apps and remote work-related apps are amongst the top. Zoom has become the go-to-meeting platform for meetings and the top app by download in the world. And even a new social reference. Who hasn't seen a Zoom meme lately? ;)

Socializing has also moved to the digital world with group video chats or hangouts with the House Party app for example.

Shopping apps and Health & Fitness are consistently growing and even passed social networking apps.

The new norm
Around the world, companies have moved quickly to accommodate the massive shift to digital channels.
And as we've seen in the record-breaking number of apps downloaded in Q2 2020, digital is now mobile.
Organizations looking to provide the best possible customer experience need to take advantage of mobile platforms today.

Companies that can offer digital solutions at competitive pricing and fast to deploy will definitely have an edge.
As a Reseller, for your clients, one of the most critical aspects of their marketing strategy is the mobile app.
For every 8 minutes that end-users spend on their phones, seven are spent accessing apps (Source: Smaato).


As stated by McKinsey Customer experience "Every possible activity—from meals and groceries, to finance and education, to fitness—now has a digital or online equivalent. Nearly all organizations, whether traditional companies or start-ups are reorienting their business models to be more digital. It's highly likely that consumers will prefer to use many of these digital offerings after the crisis. "




What are businesses looking for ?
Convenience: As businesses need to react quickly to adapt their offer, they are looking for solutions allowing them to be present online rapidly. Small shops are affected the most by the economic crisis. To stay afloat and ahead of the competition from large companies, they also need solutions that are affordable.

Safety / Hygiene concerns: With COVID-19, health and safety concerns have become the number one focus for clients and companies alike. The former needing to protect both their clients and employees. Features like contactless/online payment, scheduled pickup times, or local deliveries to avoid crowded shops are essential while the health crisis continues. It's also possible that these new behaviors will remain once the situation is resolved as people may not be inclined to go back to the old ways.

How can GoodBarber help you take advantage of this situation
To quickly adapt to the new norm, your clients will need an app. With the GoodBarber Reseller program, you can create an unlimited number of apps and a diverse portfolio with both Shopping apps and Content apps.

What do we offer :


No-code platform: By using GoodBarber, you can easily create an app without having to write a single line of code. Our tool gives you the opportunity to answer your clients' needs quickly and offer them a global online presence.

+500 features to cover most of the needs: Shopping apps or Content apps, Digital Wallet and online payment options, local delivery, chat, and user groups to build a community.

Presence on 3 platforms: iOS, Android, and Web. With GoodBarber, you are present on 100% of the market, with one single interface.
Simply publish your Progressive Web App, and you're online.
For the native version of your app, publish your app yourself, or let our team do all the work while you focus on your clients. Our GoodBarber Takes Care service is here to make your life easier.

As a GoodBarber Reseller, you'll have access to a tailor-made training program. Indeed, we want to offer you the tools to use our platform at its best to create your clients' projects and offer them features corresponding to their needs.

You can also download our complete guide for selling apps, the Agency Guide .


Tip: Don't hesitate to create a portfolio full of sample apps to present each of these features in a real-life, relatable scenario.
Examples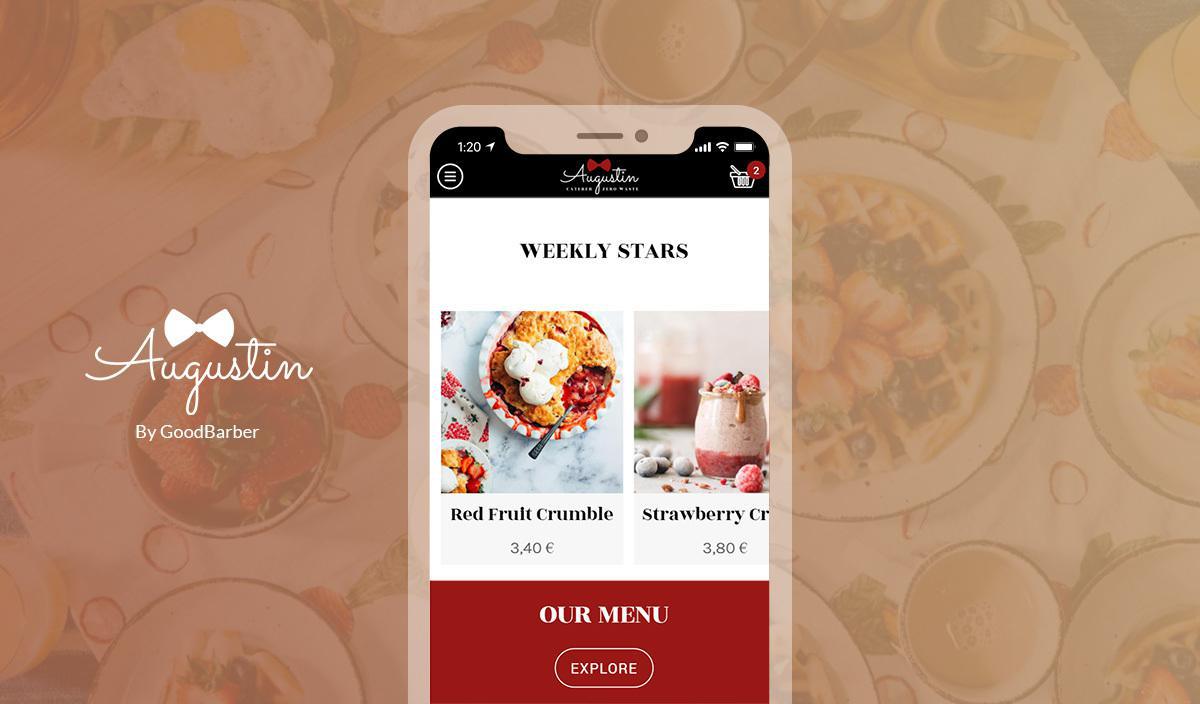 Local + Pickup :

With new features dedicated to local small businesses to help them grow and build loyalty, you can now expand your portfolio to :


Local restaurants offering takeout or delivery. Restaurants and hospitality, in general, were hit hard with the new social distancing norm and in some countries, they had to close down as dine-on was not an option anymore. With an app, they can easily offer local delivery or pickup (in-store or curbside).

A local grocery store offering to deliver your weekly shopping. For example, Da Celestino, a family-owned grocery store in the Hear of Roma, Italy, adapted their business to answer their clients' needs as well as for them to be able to remain in business during the lockdown period. Even though the lockdown period is now over in Italy, a large part of their clientele has kept on ordering online as a more convenient way to do their shopping.
2 . Retail :

Thanks to advanced features such as product lists, different payment methods (Apple Pay, Credit Card, Paypal..), and conversion-boosting options (1-click payment, Permanent cart, Push notifications..), you can all types of retail apps:

Clothing and Fashion
Independent shop
Home decor
Company apps: with the rise of remote work and talks about it becoming a lasting trend, offering employees access to company apps is a smart move. An app will help employees being more productive by allowing them to complete tasks and keep an eye on business processes from mobile devices. People don't need to sit at their desks to get their job done and for employers to assign tasks and follow up on objectives set. It allows for flexible schedules and remote working options, which are attractive as we said, very attractive at the moment.
2.
Community app:
As we've seen during this pandemic, having an online presence is more important now, more than ever. The benefits are not only the online exposure but also being able to inform their community of what to expect from the local businesses and covid19 practices; ultimately keeping everyone informed on one single platform.
Find out from our latest success story, how the
Official Killarney App
has managed to remain successful and find value with an app during the pandemic.