View more extensions
Alipay
Offer a popular payment solution to your customers from China
Built by GoodBarber
This feature is developed and maintained by the GoodBarber team
|
For eCommerce apps
|
Free
A new digital wallet for your PWA
A seamless payment solution for the web and mobile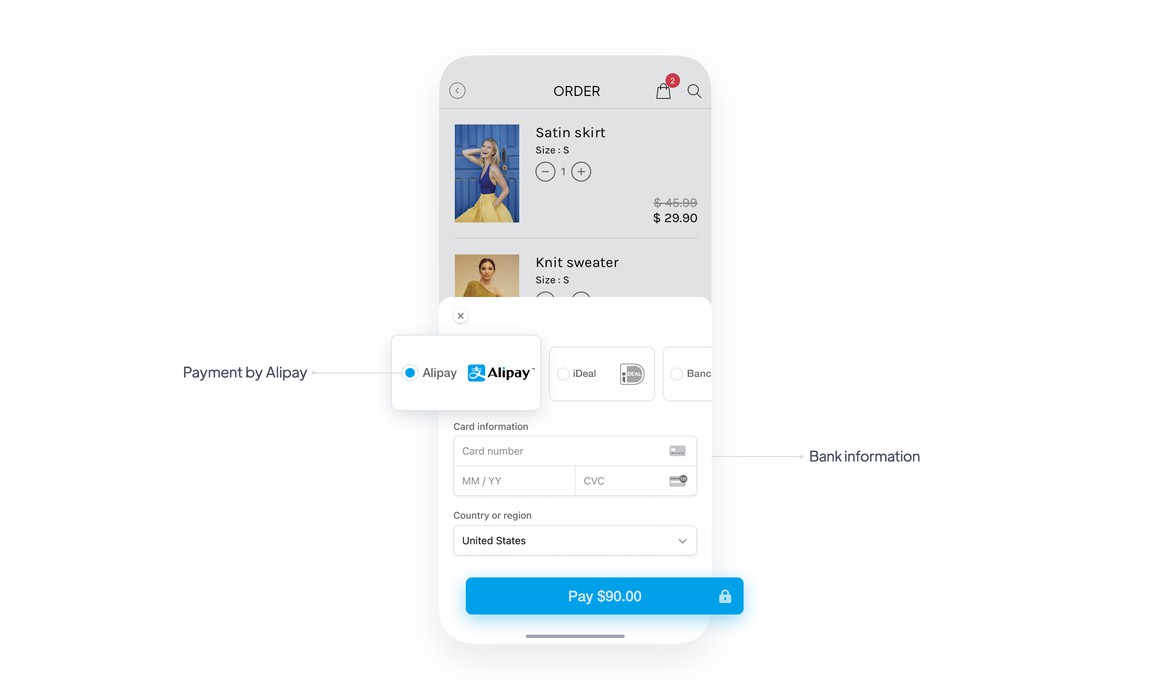 AliPay is a popular digital wallet in China, available on the web and mobile devices. They provide a seamless payment solution to over a billion active users worldwide. They provide a secure payment platform with low fraud risk thanks to their authentication process.

During checkout, when your client select AliPay , they will be asked to authenticate their payments using theirs login credentials or a PIN.

With AliPay, you offer a simple and secure payment solution and meet your Chinese customers' expectations.
Enable AliPay in your app
AliPay + Stripe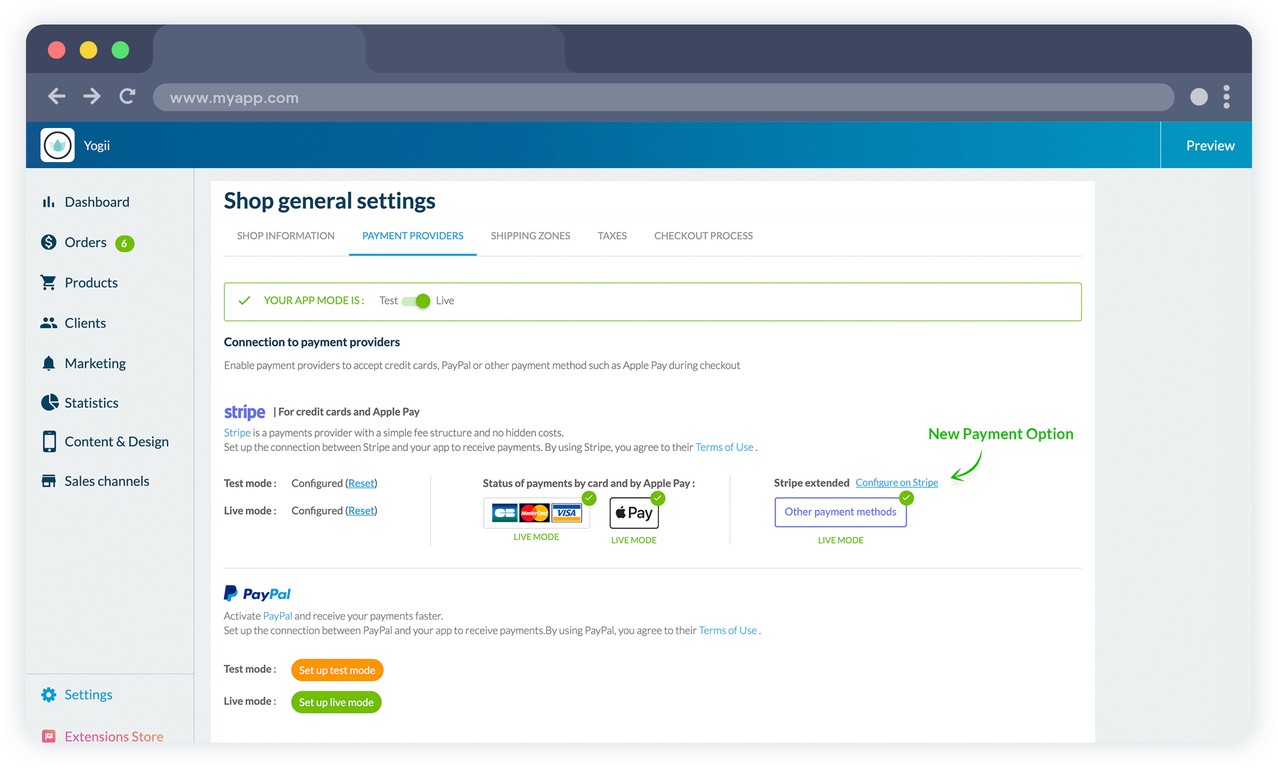 Everything is managed through the Stripe account you linked to your GoodBarber app.

Install our Stripe Extended extension and you will automatically activate a new set up menu in your payment providers page, in the Stripe block. Follow the instructions to enable AliPay in your Stripe dashboard. Once done, your new payment option will automatically be displayed to your clients during checkout.