View more extensions
Stripe
Offer multiple payment methods and facilitate the shopping process for your customers
Built by GoodBarber
This feature is developed and maintained by the GoodBarber team
|
For eCommerce apps
|
Free
|
Installed by default
A simplified and secure payment experience
Offer your customers an optimal and seamless shopping experience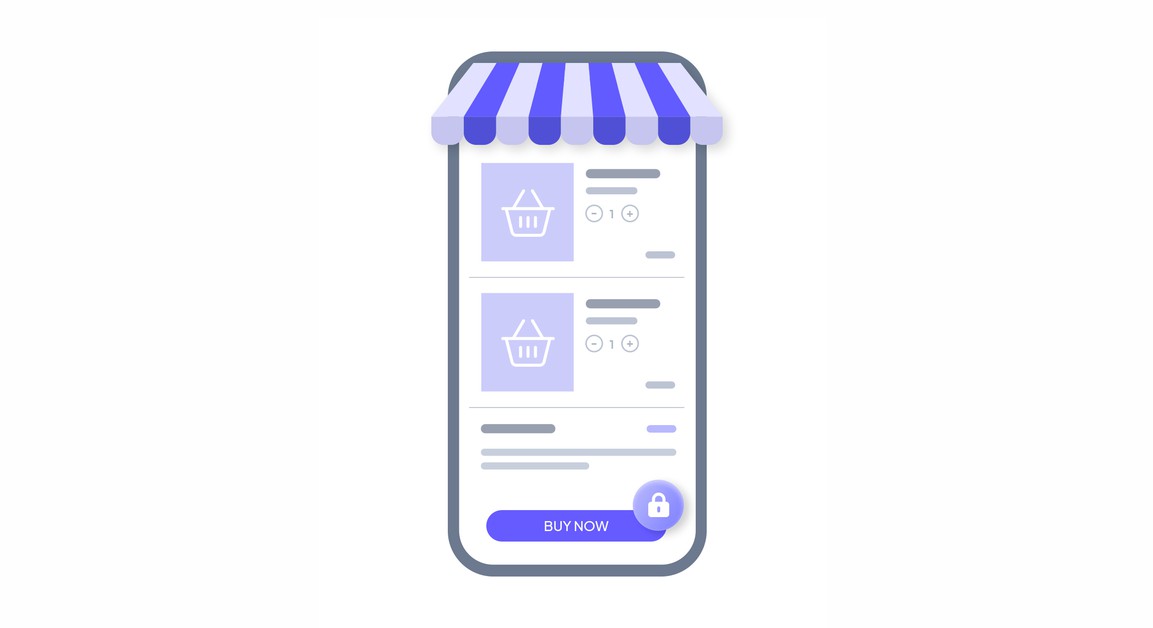 Stripe is a payment infrastructure for online commerce used by millions of businesses of all sizes, from start-ups to large corporations. Stripe is a reliable and secure tool, which is why GoodBarber chose to offer this extension. Stripe integration is easy: Add Stripe to your app and offer your customers additional payment methods to increase your store sales.
Several payment options to meet all requests
Increase sales on your e-Commerce app by reaching a wider audience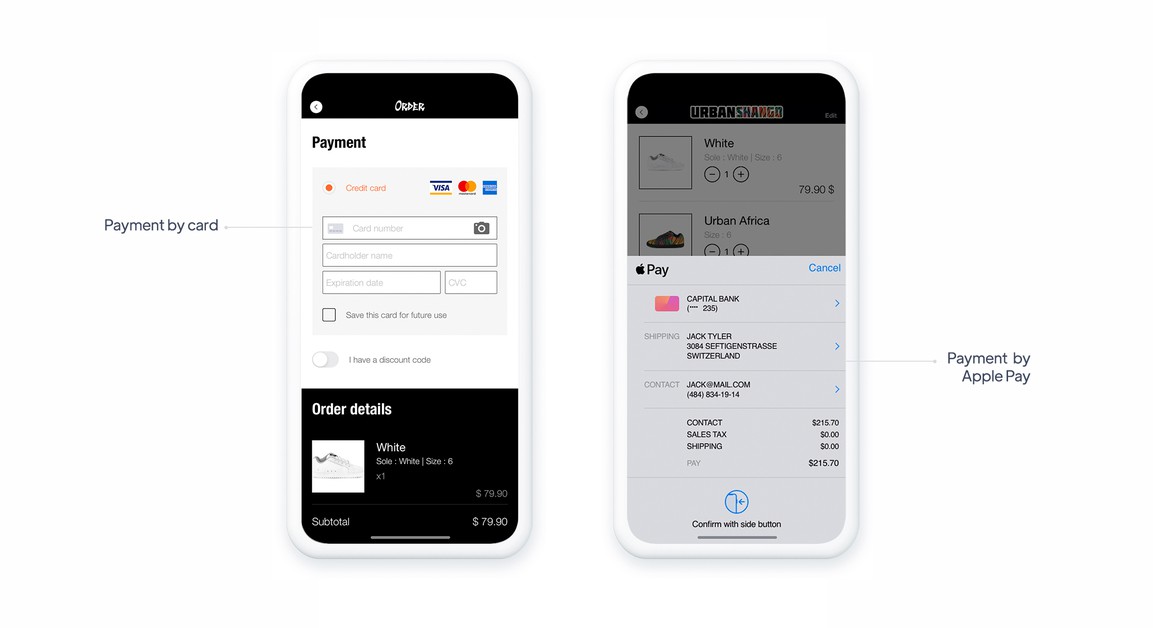 New payment methods are now being used, which is why offering additional solutions can reduce friction during checkout, and in turn increase sales.

By activating Stripe on your e-commerce app, your customers will be able to pay in your store using the tools offered by Stripe. There are several ways for customers to pay, including traditional credit card payments, browser-based payment API requests, in-store payments (customer account), and Apple Pay. Offer a wide range of payment options to satisfy all users and increase your sales with the Stripe extension.
Activate Stripe in your e-Commerce app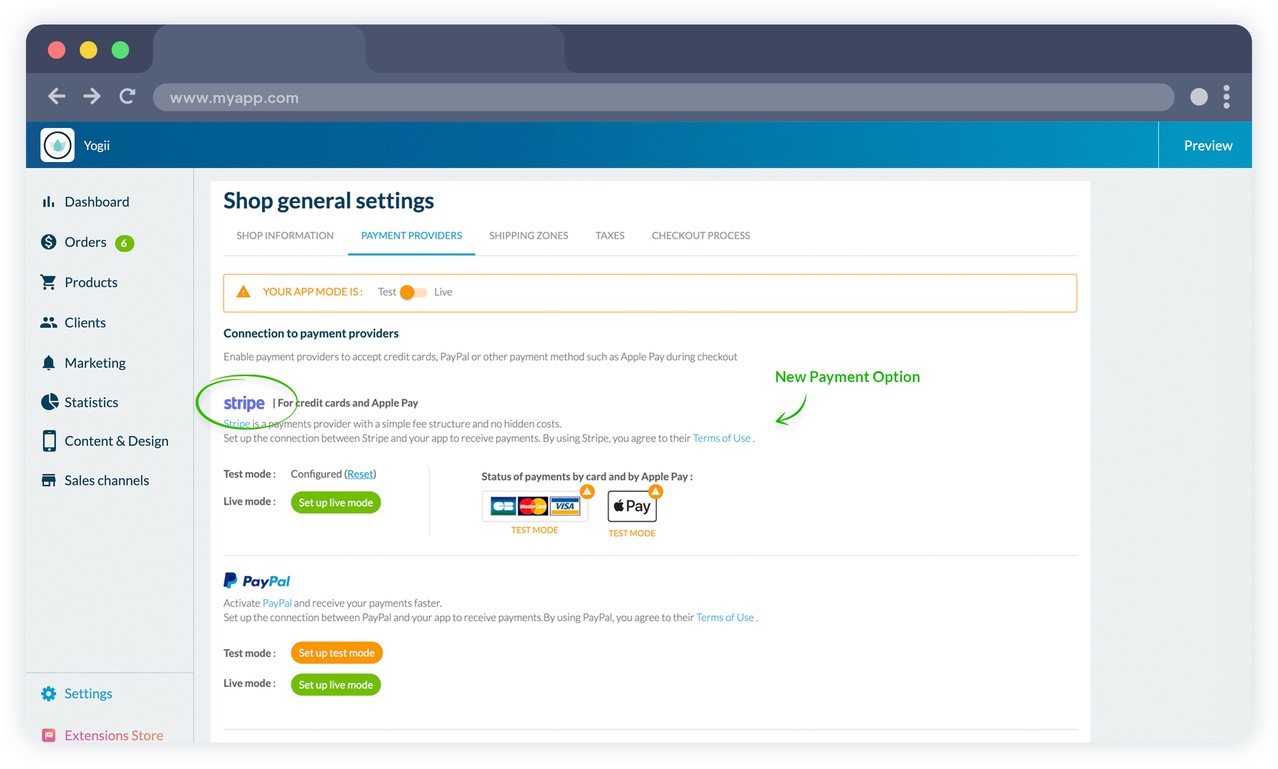 In your app's back office, configure your payment methods from the Settings > Payment Providers menu, and activate Stripe.

For a detailed step-by-step guide, see our online help