View more extensions
iDeal
Offer a new payment solution to win over the Dutch market
Built by GoodBarber
This feature is developed and maintained by the GoodBarber team
|
For eCommerce apps
|
Free
Payment via bank transfer made simple
Let your Dutch clients easily pay using their bank credentials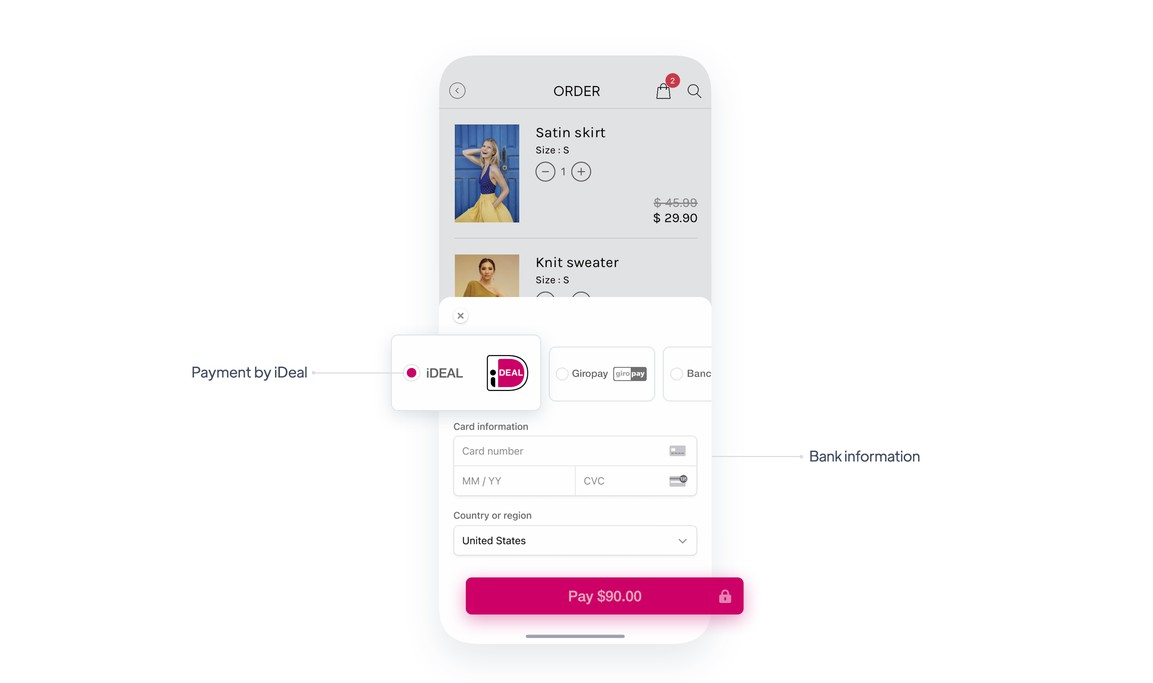 iDEAL is a Netherland-based online payment method that enables consumers to pay online through their own bank.

With all the major Dutch banks participating in Currence, the scheme that operates iDEAL, iDEAL has become the most popular online payment method in the Netherlands.

During checkout, when your client select iDEAL, they will be asked to enter the bank details and will then be redirected to their online banking environment to authenticate a payment using a second factor of authentication. The exact customer experience depends on their bank.

With iDEAL, you offer a simple and secure payment solution, helping you grow your business in the Netherlands.
Enable iDEAL in your app
iDEAL + Stripe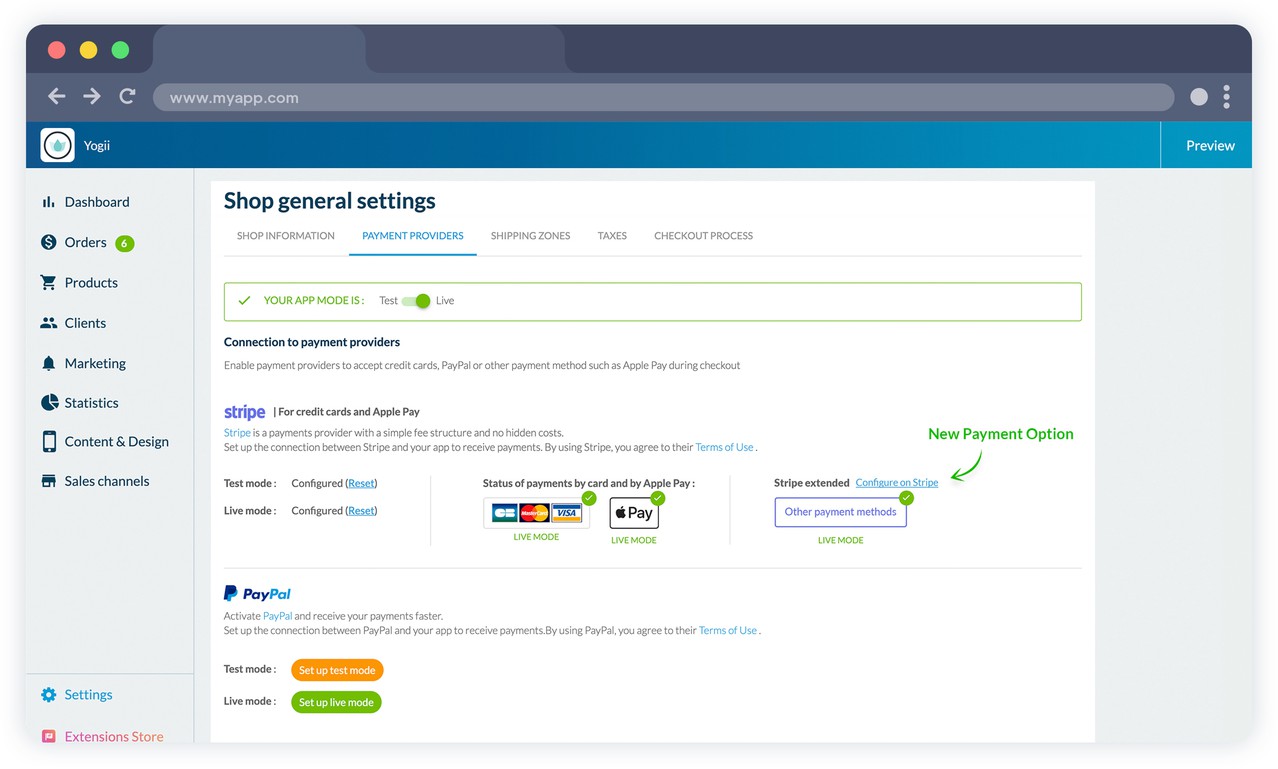 Everything is managed through the Stripe account you linked to your GoodBarber app.

Install our Stripe Extended extension and you will automatically activate a new set up menu in your payment providers page, in the Stripe block. Follow the instructions to enable iDEAL in your Stripe dashboard. Once done, your new payment option will automatically be displayed to your clients during checkout.