View more extensions
Paypal
Simplify the checkout process for your customers by reducing friction during payment via Paypal
Built by GoodBarber
This feature is developed and maintained by the GoodBarber team
|
For eCommerce apps
|
Free
|
Installed by default
Offer Paypal payment on your app and make the shopping experience easier for your customers
Offer your customers multiple payment options and increase your sales by reaching a wider audience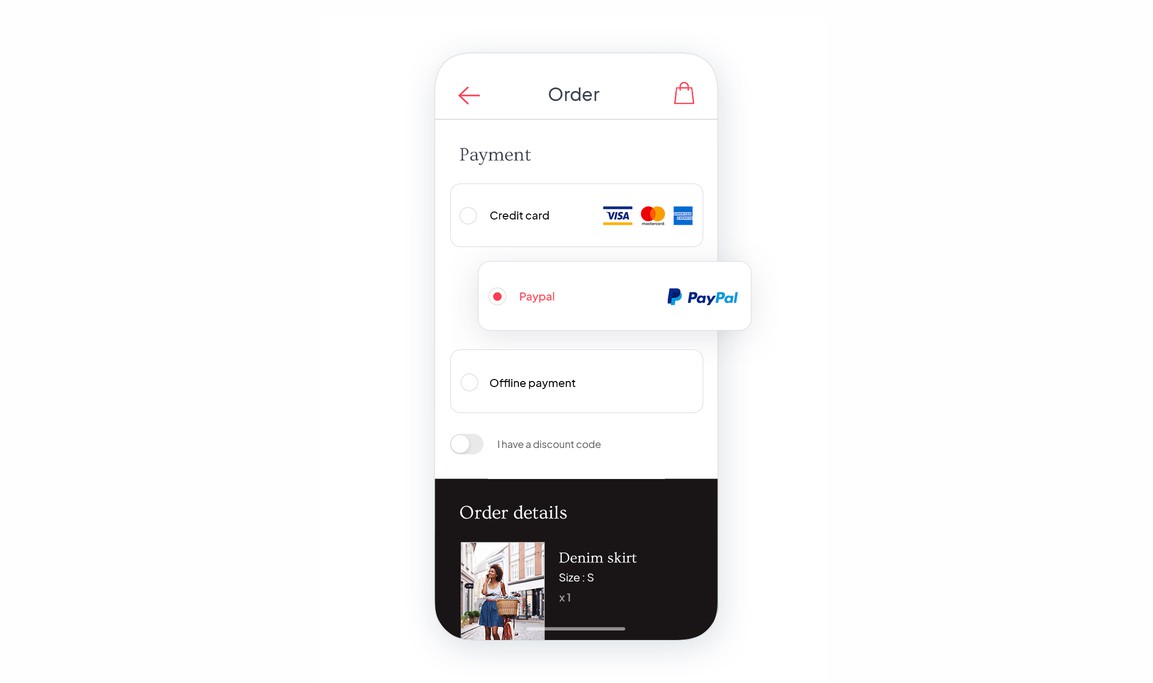 PayPal is an international real-time payment solution. It is one of the main payment networks used for online purchases on eCommerce sites. GoodBarber chose to integrate PayPal among the available payment gateways because it is a robust, secure and very simple service to integrate into your app. Indeed, not everyone is comfortable with credit card payments, so offering additional payment solutions makes it easier to make purchases on your app, and limits friction during the checkout process. Offer a simplified and secure payment experience to boost your conversion rates, thanks to the Paypal extension.
Add PayPal to your e-Commerce app
Integrate the extension and offer an additional payment method to your customers
Integrating PayPal with your app is done in 3 steps:

1

Create a PayPal account

2

Create a Paypal app

3

Copy and paste the Client ID and Secret Key from your PayPal app and configure PayPal in your back office from the Settings

For a detailed step-by-step guide, see our online help
PayPal is now activated on your app!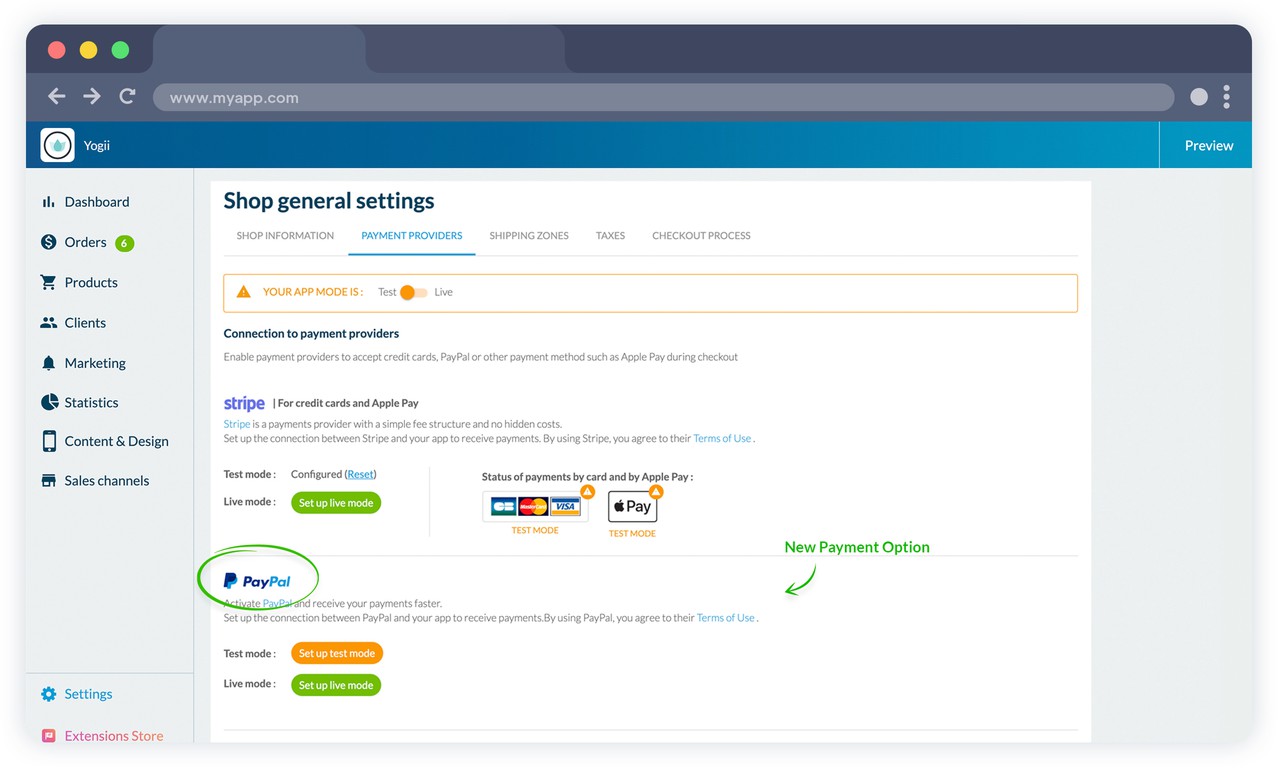 PayPal integration is now configured as one of the payment methods available in your app. Offer a secure and simplified payment experience to facilitate the shopping process for all your customers and reach a wider audience.