View more extensions
EPS
Offer a new payment solution to win over the Austrian market
Built by GoodBarber
This feature is developed and maintained by the GoodBarber team
|
For eCommerce apps
|
Free
Payment via bank transfer made simple
Let your Austrian clients easily pay through their bank account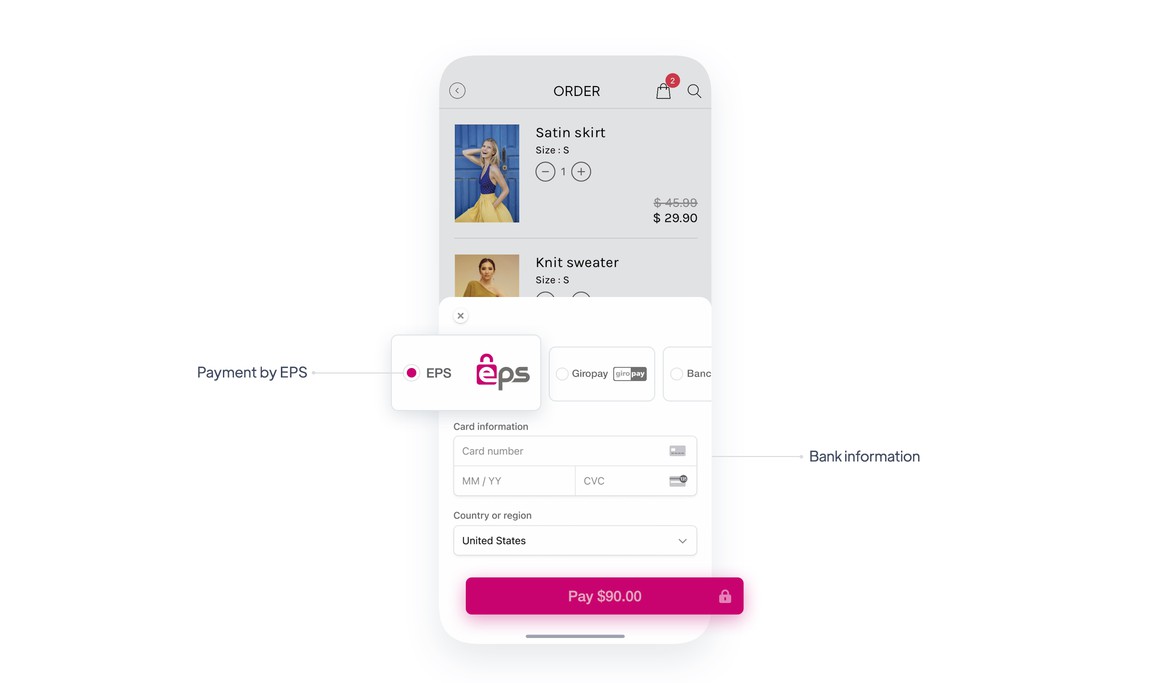 EPS is an Austria-based online payment method that enables consumers to pay online through their own bank. EPS is supported by all Austrian banks and is accepted by over 80% of Austrian online retailers.

During checkout, when your client select EPS, they will be redirected to EPS to choose their bank and enter their account credentials. Once they complete the authentication process, they are notified of the success of the payment and return to your online store for a confirmation.

With EPS, you offer a simple and secure payment solution and meet your Austrians customers' expectations.
Enable EPS in your app
EPS + Stripe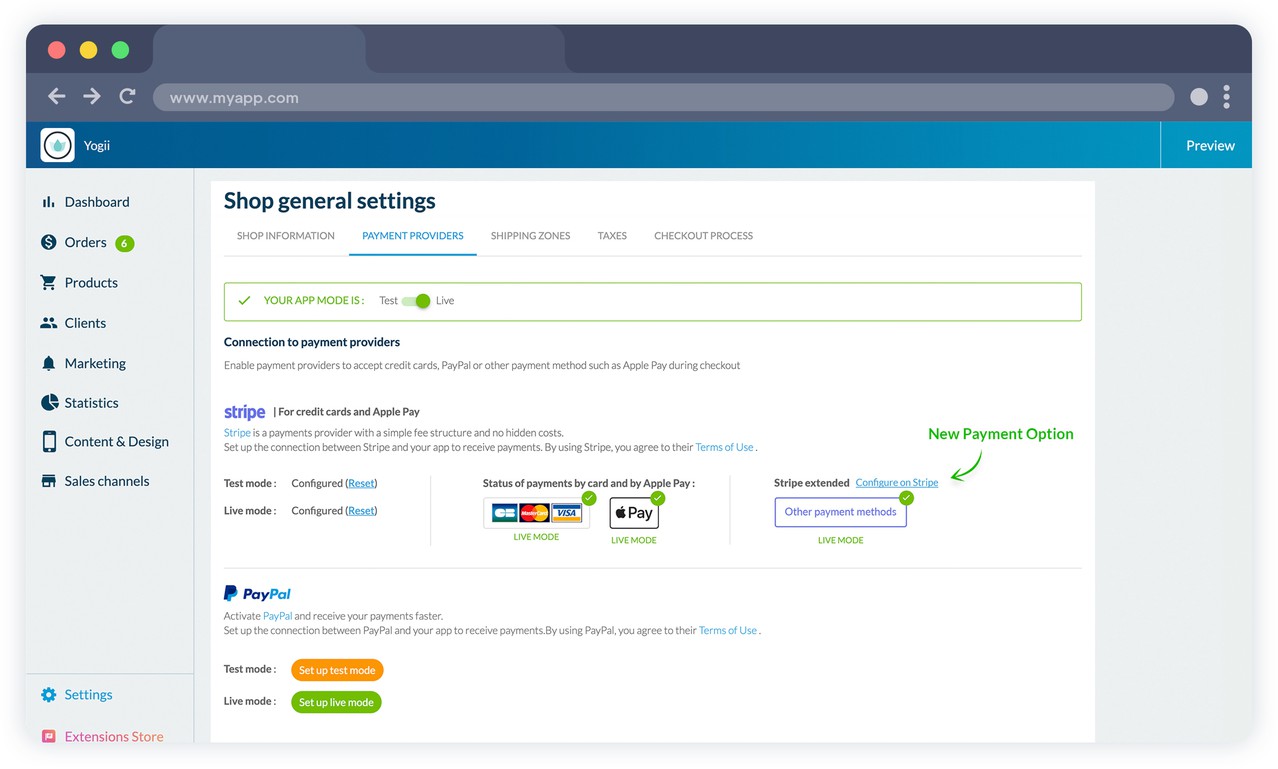 Everything is managed through the Stripe account you linked to your GoodBarber app.

Install our Stripe Extended extension and you will automatically activate a new set up menu in your payment providers page, in the Stripe block. Follow the instructions to enable EPS in your Stripe dashboard. Once done, your new payment option will automatically be displayed to your clients during checkout.