Introduction to the Reseller Dashboard
If you are starting to creating multiple apps, it may be time to consider the reseller plan.
This allows you to create an unlimited number of apps and is particularly useful for agencies creating apps for client. It can be a cost saver for people who have several projects.
Apps can be migrated over into a reseller account at any time. If it makes more financial sense for you to start out with a few individual plans and then switch when you have sufficient demand, you are free to do so.
The reseller plan also comes with an additional backend, which is your reseller dashboard. From here, you can view a consolidated display of all of your applications, along with their publication status on each platform.
The app with the star on it is your alpha project, which is the backend from which you will pay your subscription.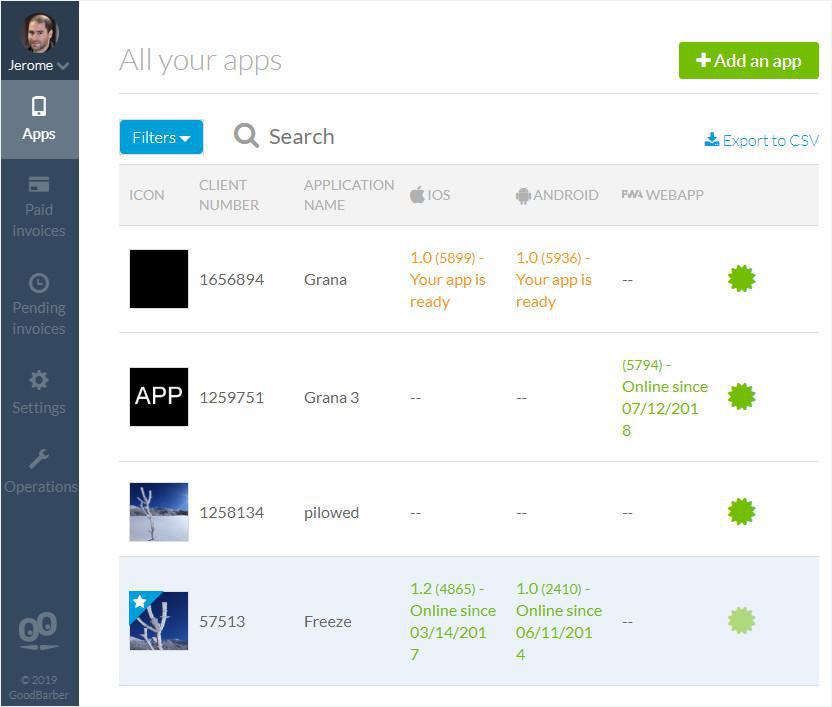 Access to this dashboard (Settings > Your Agency > Your team ) can be given to your team members.
Keep in mind that giving them access to your reseller dashboard allows them to see all of your apps listed, but you can still decide not to allow them access to certain ones. In this case, if they click on an app they are unauthorized to enter, they will receive an error message.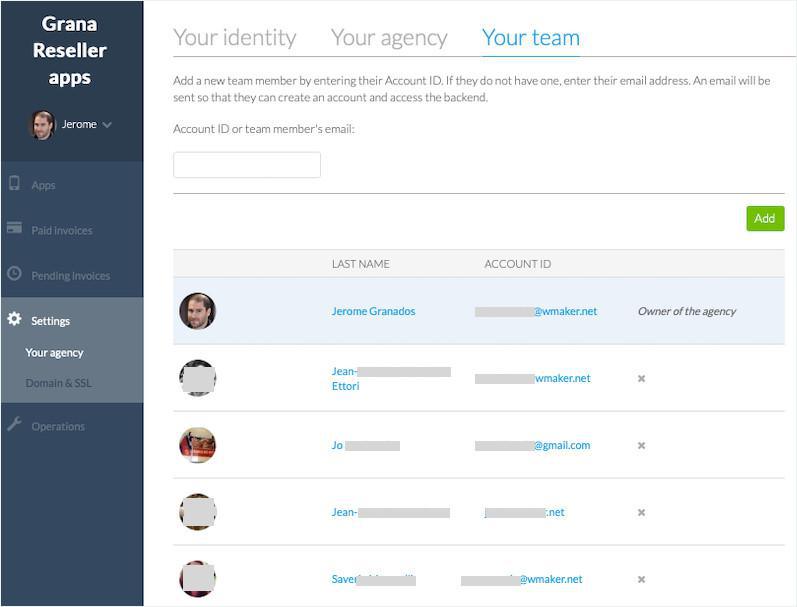 To help keep things organized accounting-wise, all of your bills (both for your subscription and for purchases related to individual projects, i.e. GoodBarber Takes Care or extra extensions) are kept in a dedicated space.
You can view both paid and pending invoices.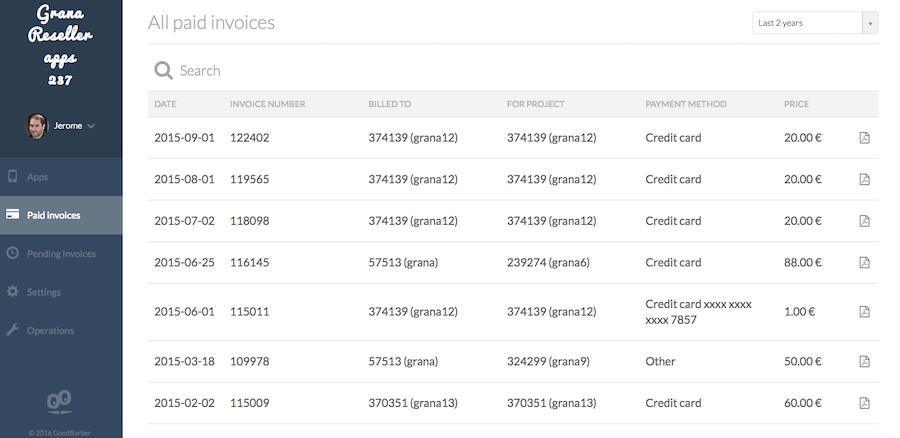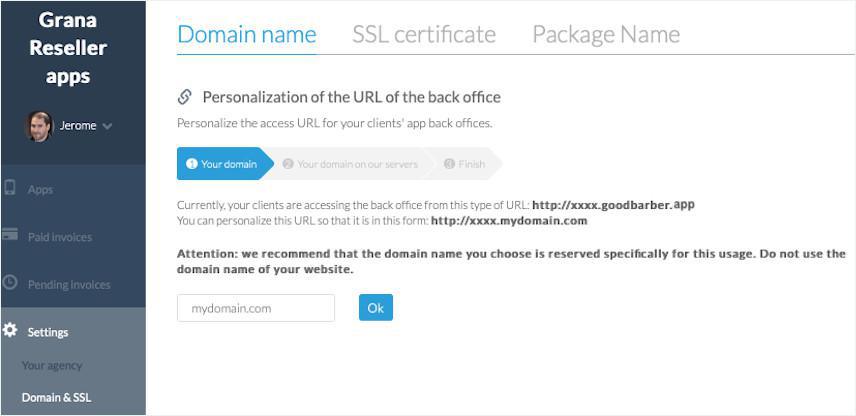 To personalize the back office a step further, you have the option to add a newsfeed to keep your clients updated on the latest at your agency, as well as your social media accounts to promote engagement.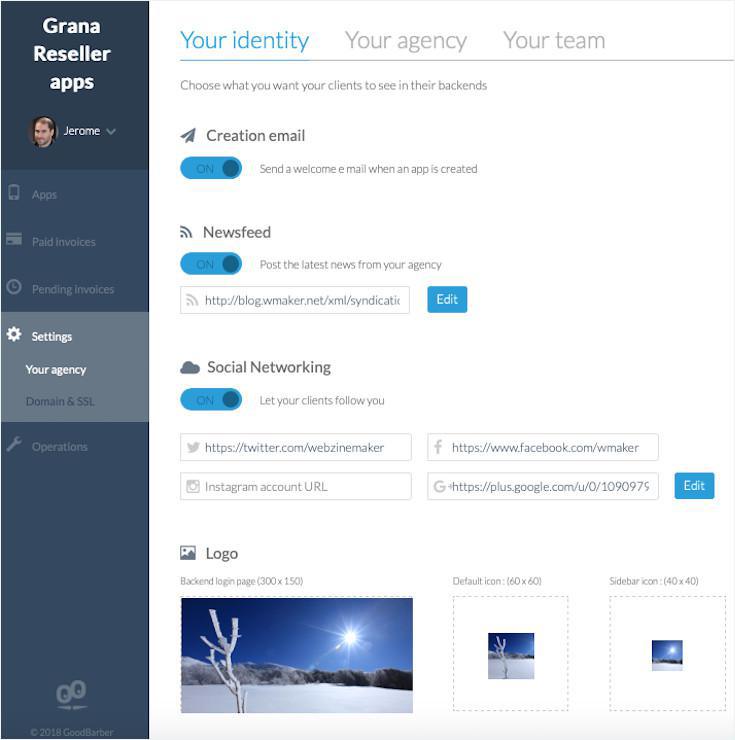 More articles