You can access, manage your alpha project, and your other applications managed by your agency in one single dashboard.

To access your reseller dashboard:
- Fill in your Account ID/password on this page: www.goodbarber.com/reseller/manage/ .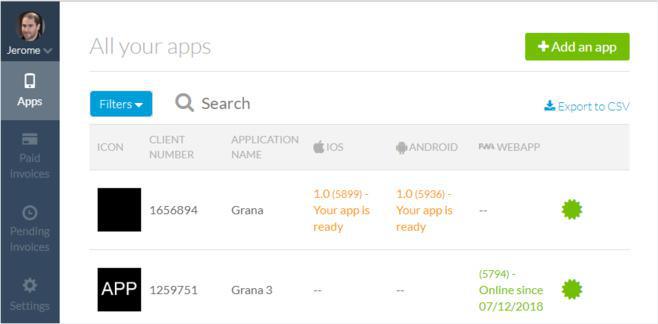 Manage your apps:
Go to the menu Apps of your reseller dashboard
- Every app can be identified by its icon, the client number, name, the versions numbers published in the stores, and the respective publication dates are also given for every app.
- To access the backend of an app, click its client number or application name.

The reseller interface is a valuable help to that lets you better manage your billing, the management of your team , and customization of your own branding in the backend.
More articles