Set your push certificate | PWA
Create a Firebase project
Go to the Firebase Console page: https://console.firebase.google.com/
Note: you need to be logged in to your Google account to access this page. If you don't have a Google Account, you need to create one to continue this process.

Click "Add project":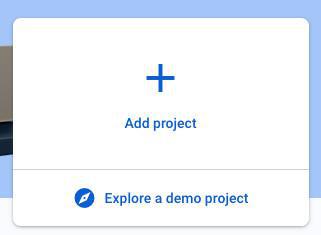 1. An iBox called Create a project opens.
2. Define a name for your project, we use in this example "MyGBShop"
3. Then click "Continue" to validate:
4. In the Firebase menu, in the top left of the page, click the gear icon, then "Project settings":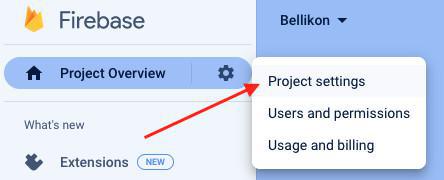 5. Click the tab Cloud Messaging, then copy the Sender ID.
In our example, it's 822573738828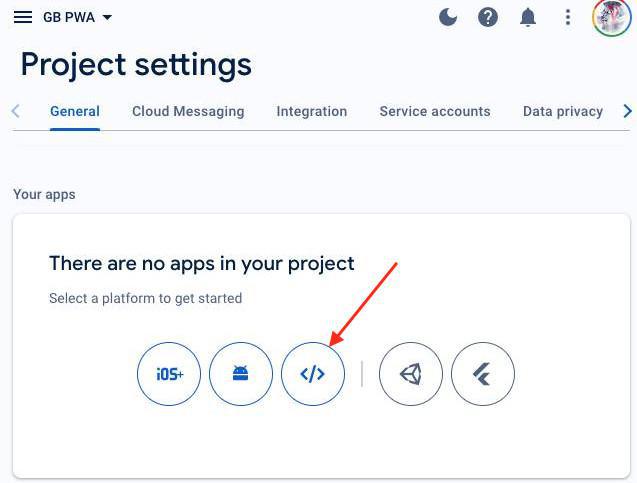 Paste your Sender ID in your back office
In your back office, go to the menu Sales Channels > PWA > Push certificates, and paste your Sender ID in the corresponding field, then click Next Step.

In the Firebase console, still on the same page, in the menu Project settings > Tab "Cloud Messaging", copy now the full Server key.
1. Go to the menu Sales Channels > PWA > Push Certificates.
2. At the bottom of the page click step 2.2
3. Paste the server key you copied earlier on into your back office
4. then click Next step.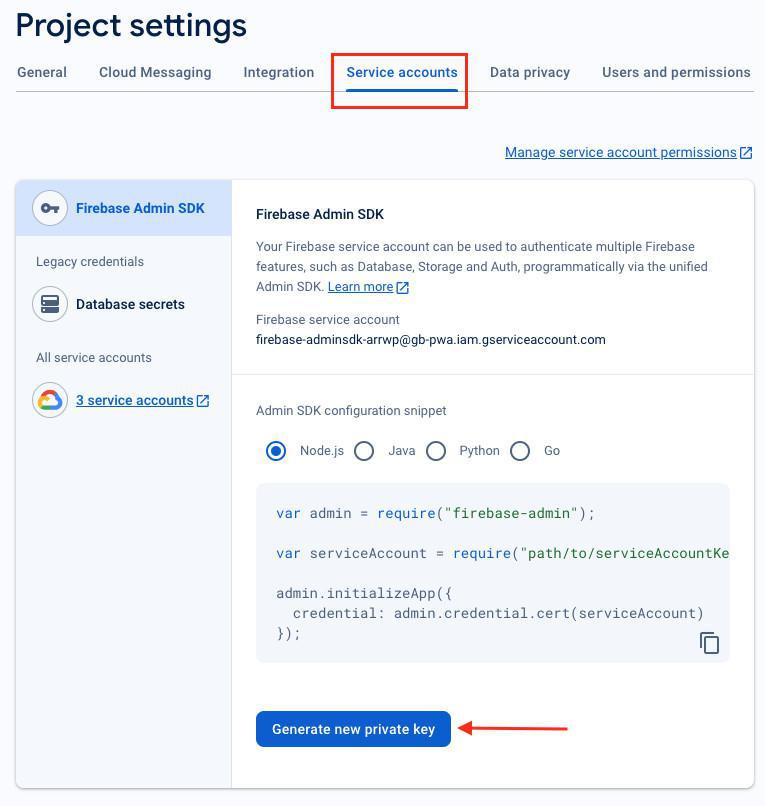 1. Go to the menu Sales Channels > PWA > Publish
2. then publish my Progressive Web App Engine and rebuild your PWA to integrate your server key to your app.
3. Once PWA regenerated, you'll be able to send push for your PWA users.
More articles