View more extensions
Statistics & Dashboard
Analyze the performance of your content app
View your app statistics
A dedicated dashboard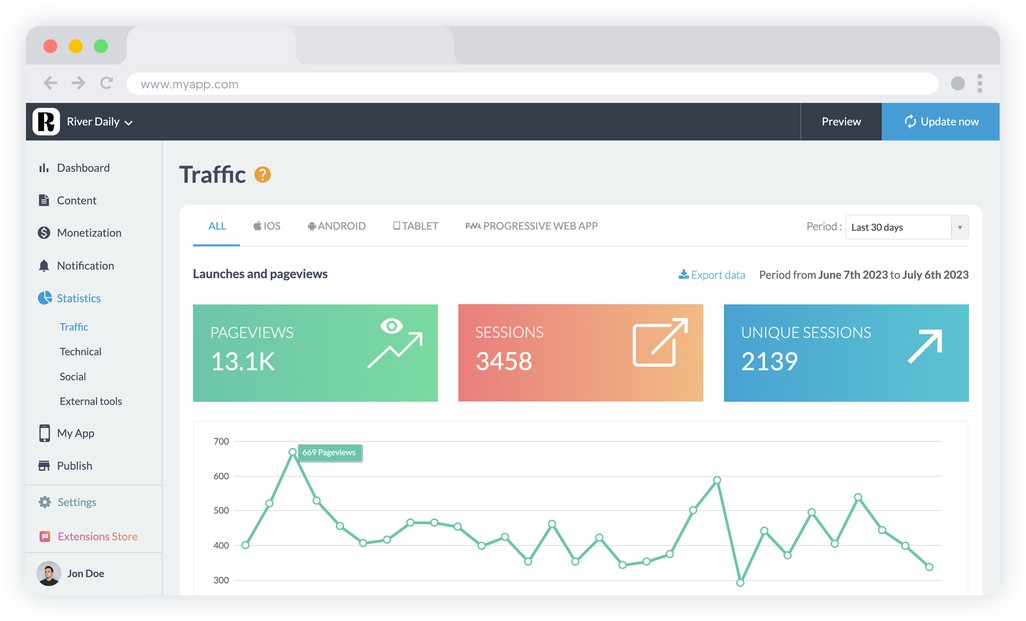 Take advantage of an area designed to display key information on your app's performance. At a glance, analyze the number of launches, unique sessions or page views. Filter your views by period or platform.

Analyze the number of downloads of your app, per day, per week and since the first day of publication on the stores, the time spent by your users in your app, the operating system versions and terminal models used to consult your app (native only), or the origin of your users: country, city, language.
Keep your data
Use them outside your back office too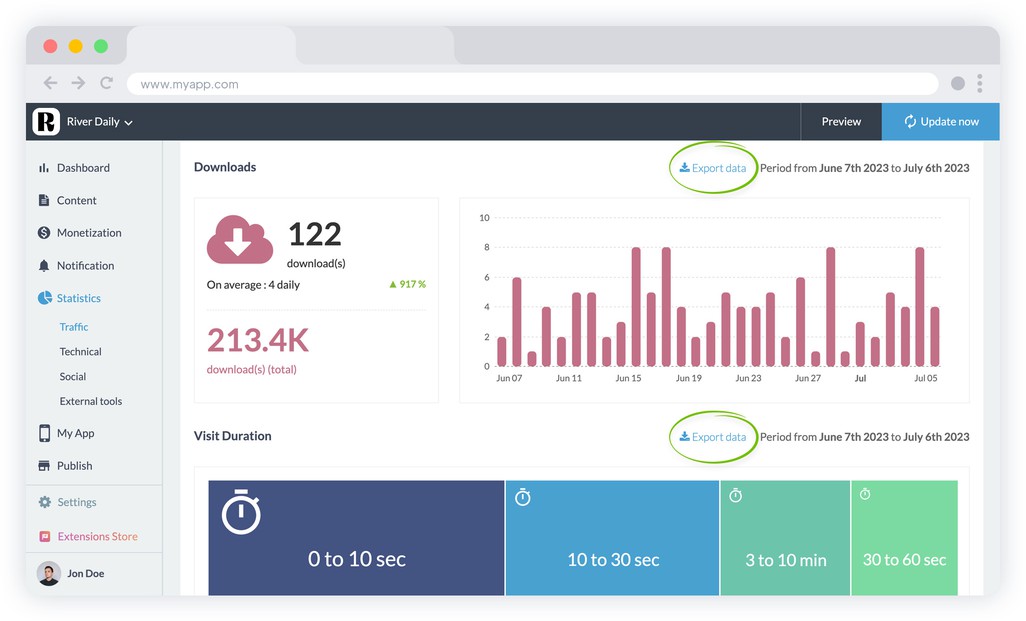 There's no time limit on how long you can keep your app's statistics - they'll always be available in your back office.

If you wish, you can export your statistics in .csv format for further analysis in another tool.