View more extensions
Geofencing
Native
Geofencing allows you to define geographical areas where notifications will be sent out automatically for your app users
Built by GoodBarber
This feature is developed and maintained by the GoodBarber team
|
For Content apps
|
Free
|
Available from the Premium offer.
What is geofencing?
A geographic area = an automated notification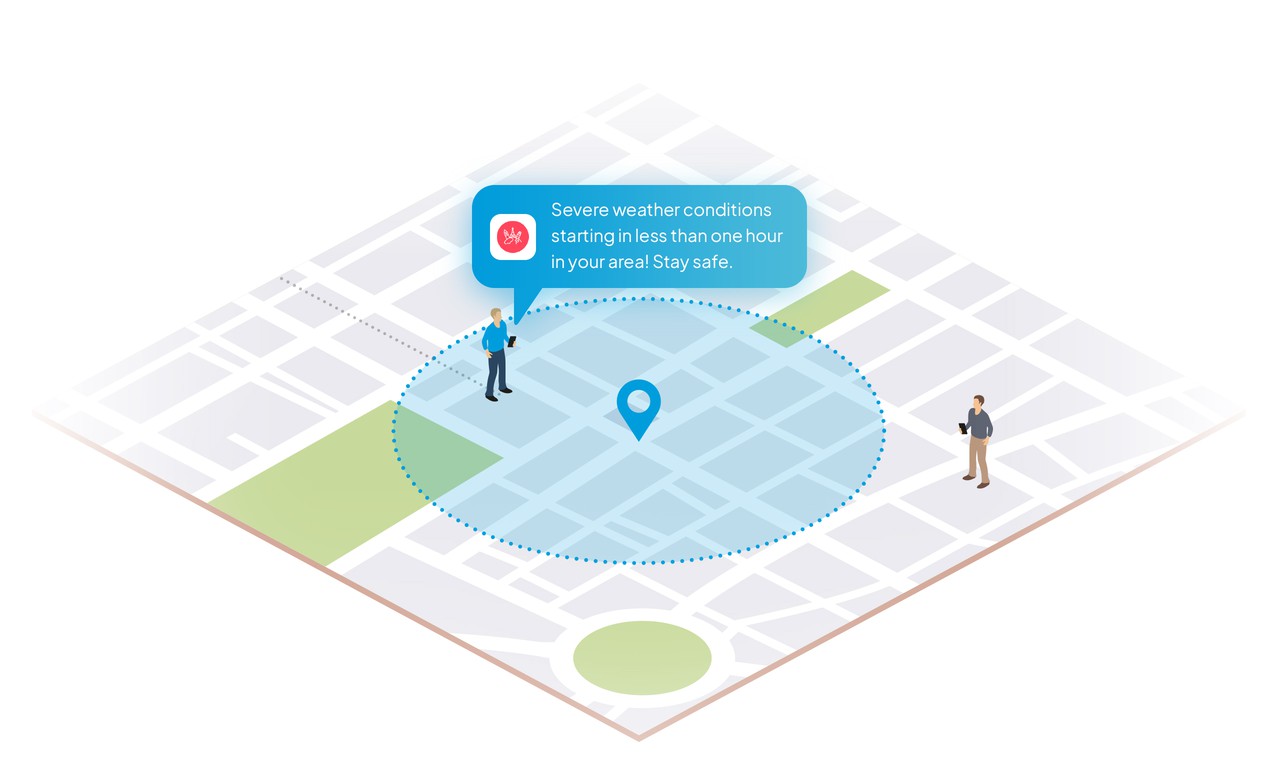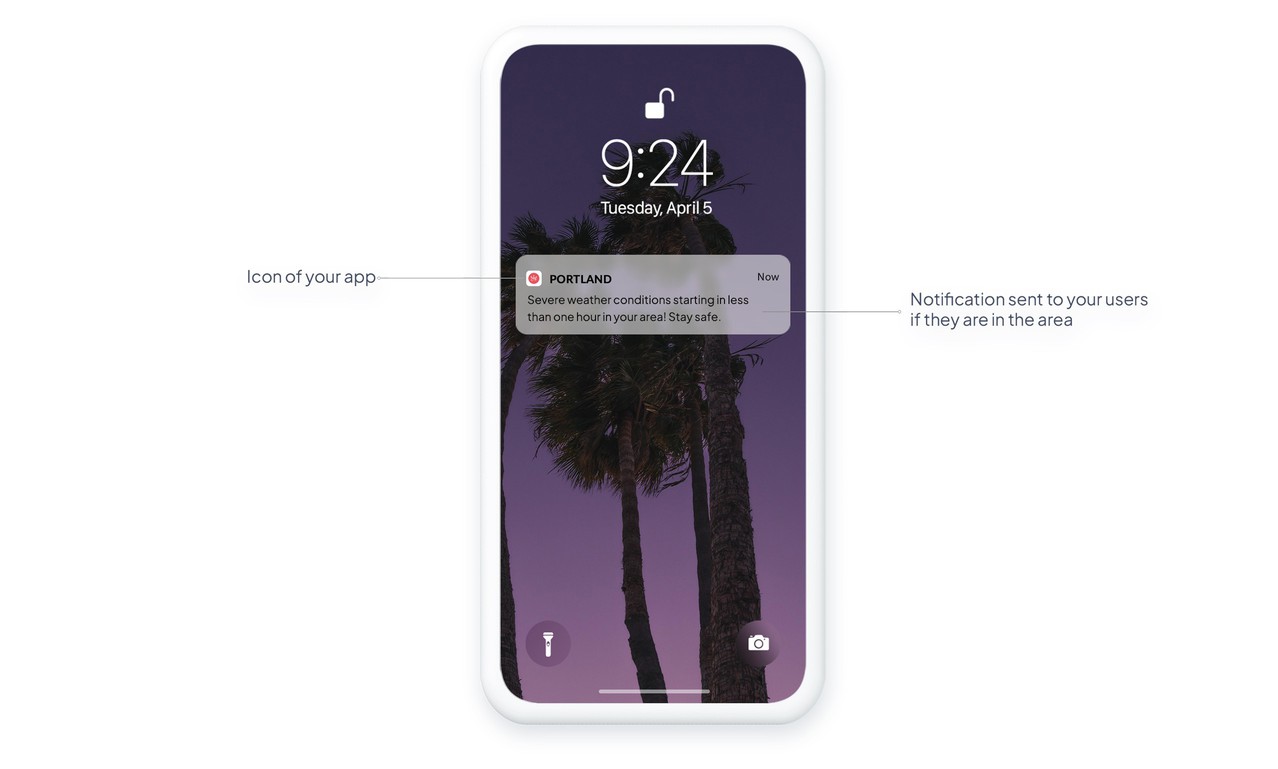 Send automated notifications upon entering or exiting the designated geographic area, while using your app.
Create geofences
Areas of interest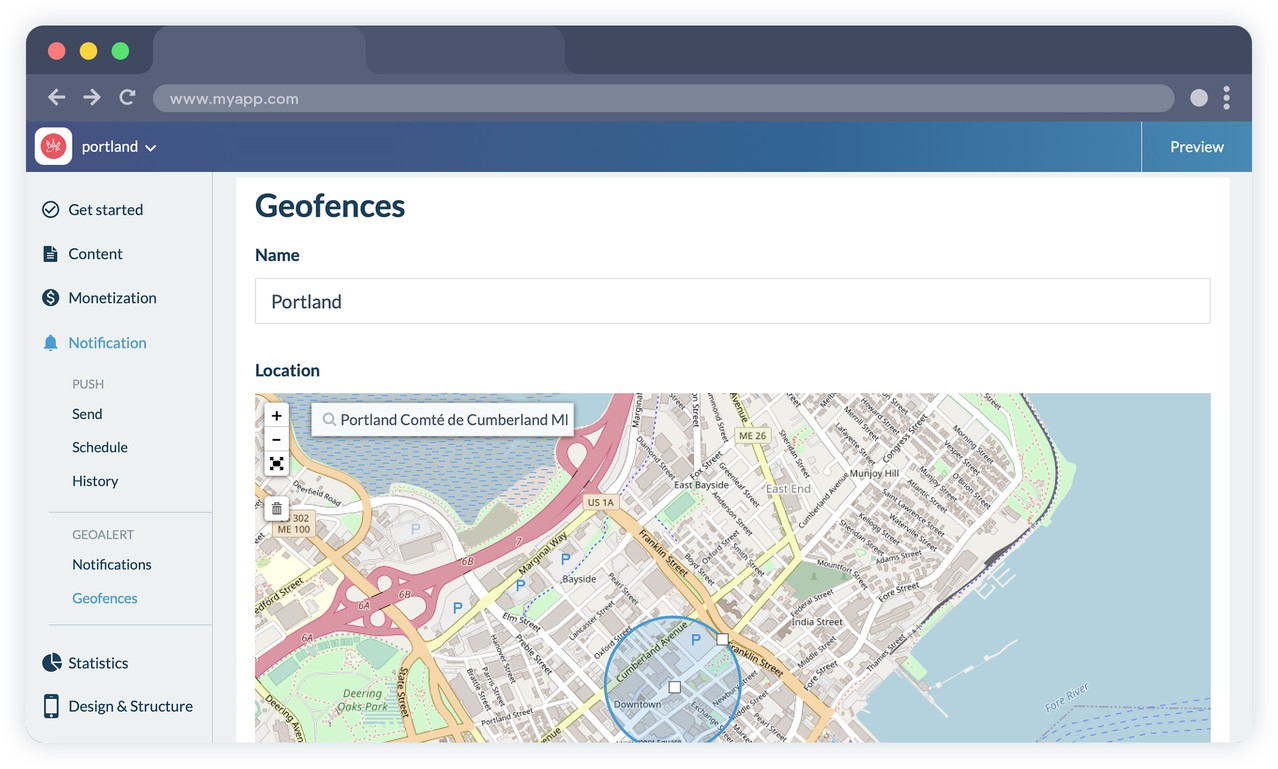 Define the geographic areas for which an automated notification will be sent out while using your app.
Assign notifications
Automated messages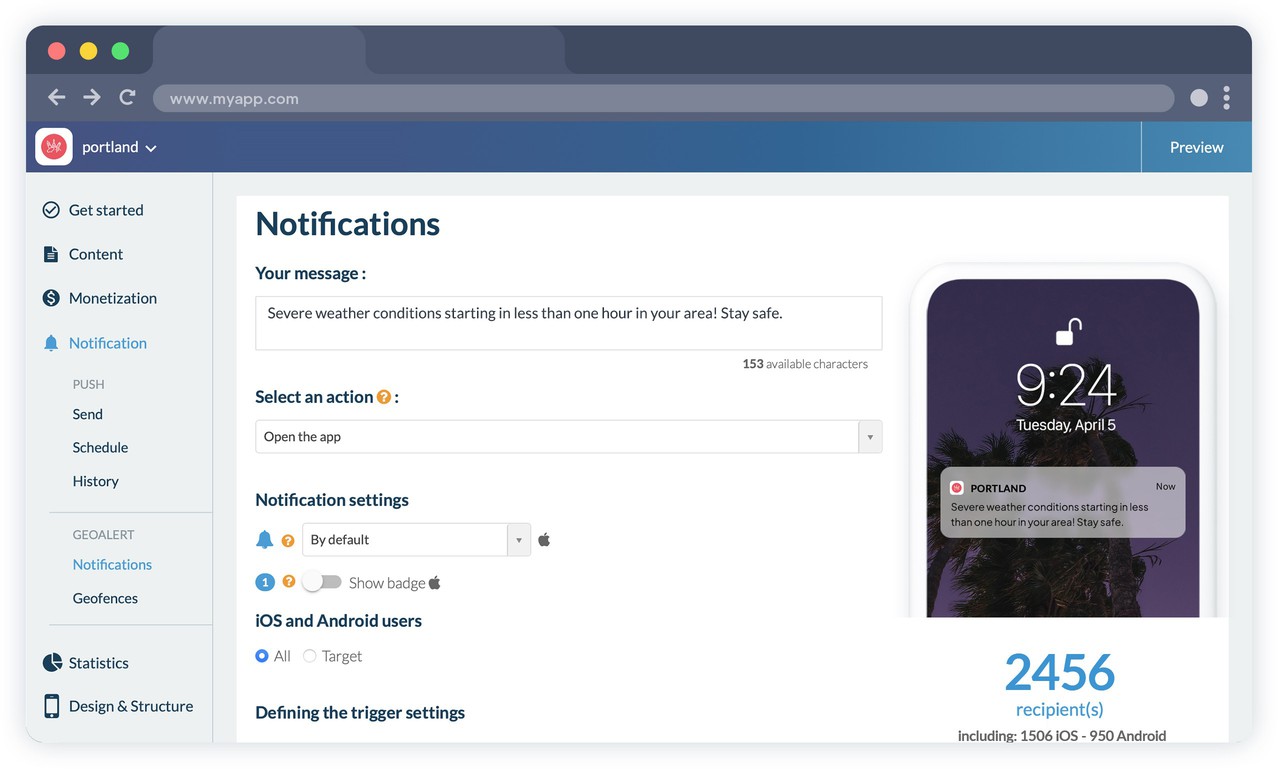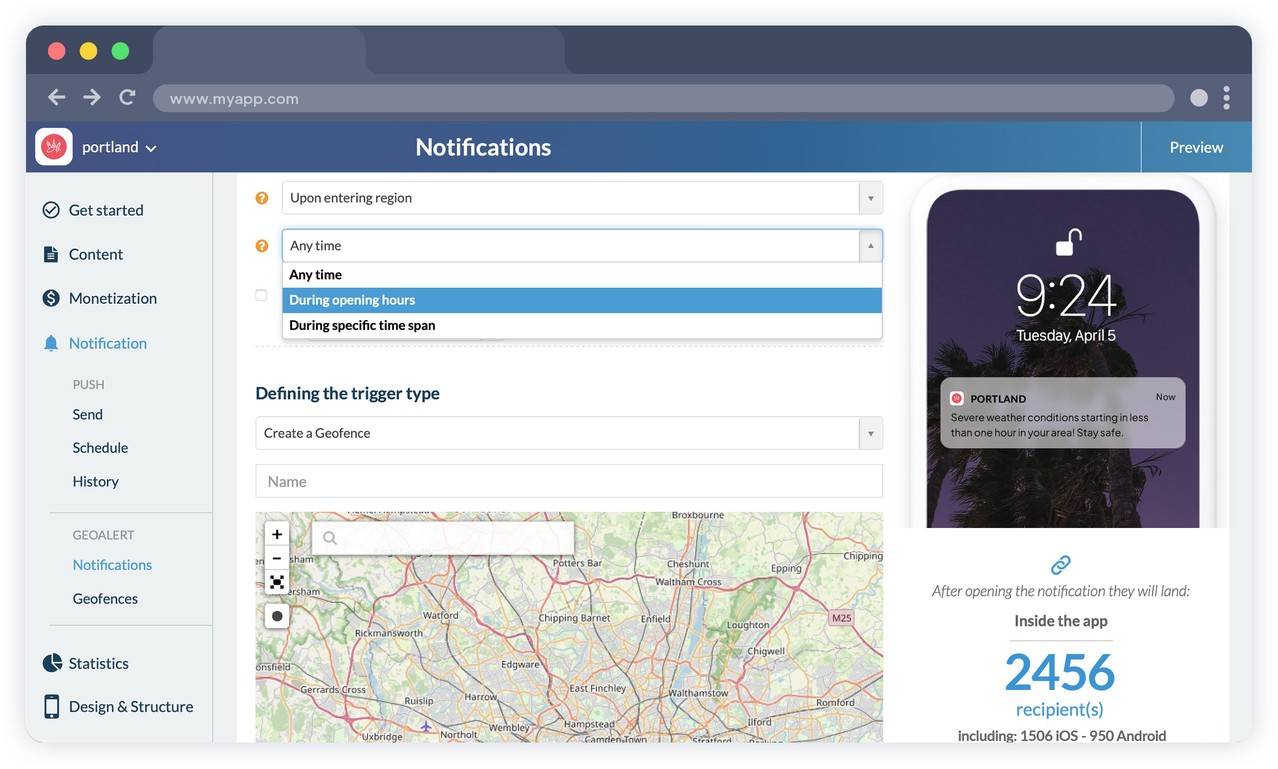 For each geofence and in keeping with the target settings, create a message and define a delivery strategy while using your app.
Oversee delivery
All-in-one view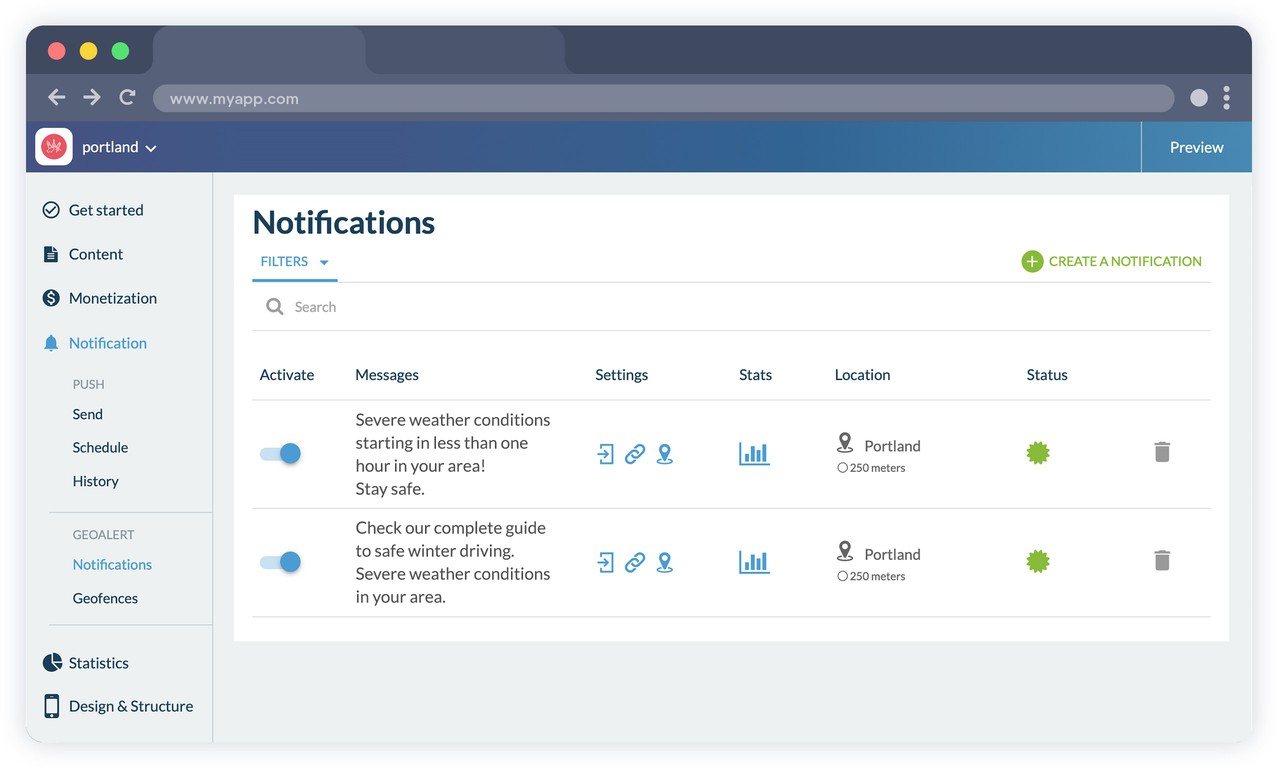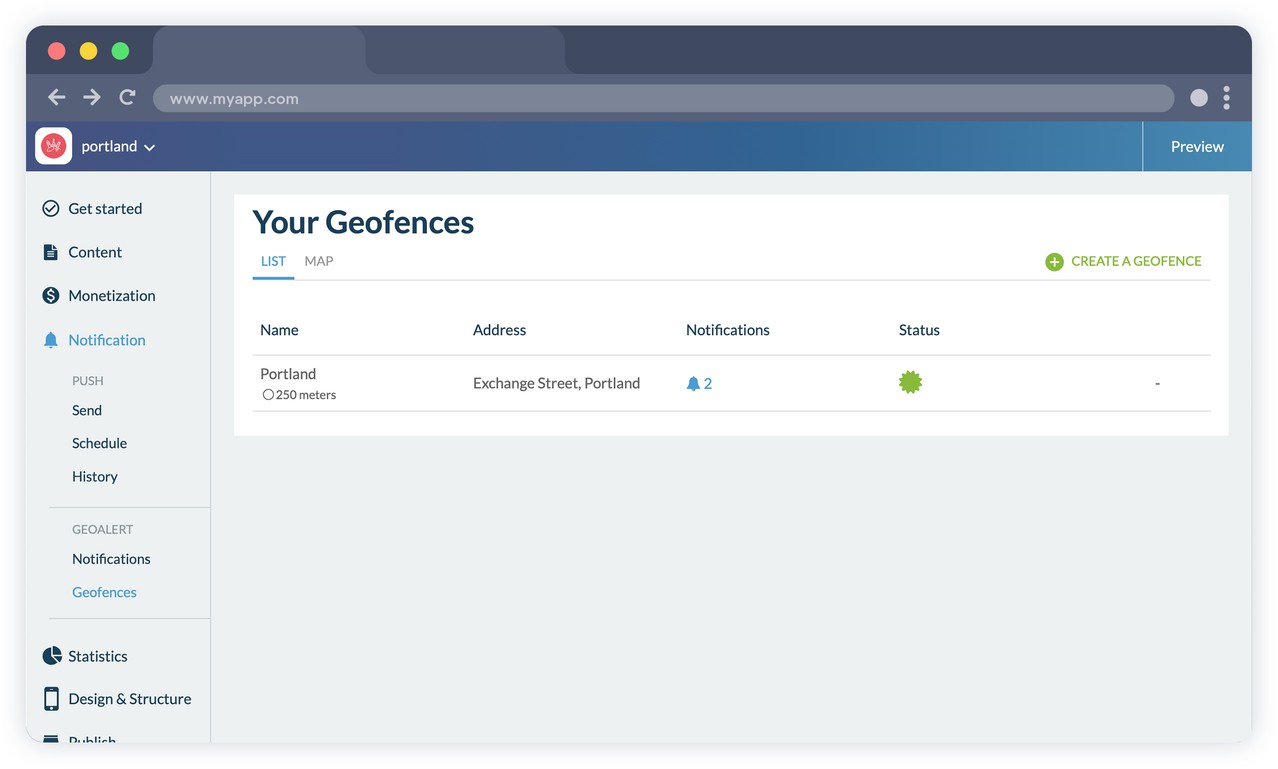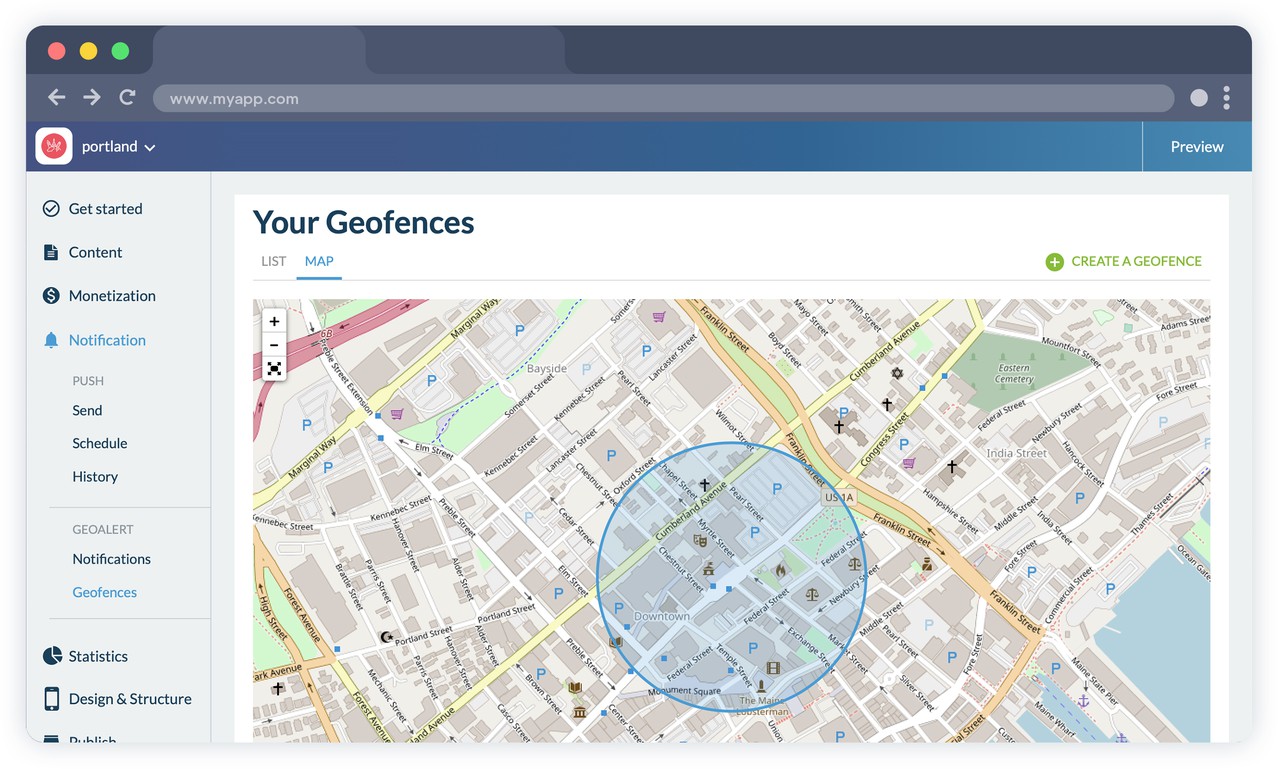 Picture at a glance automated notifications and their settings. Display the list of geofences and their location.
Statistics
Analyze performance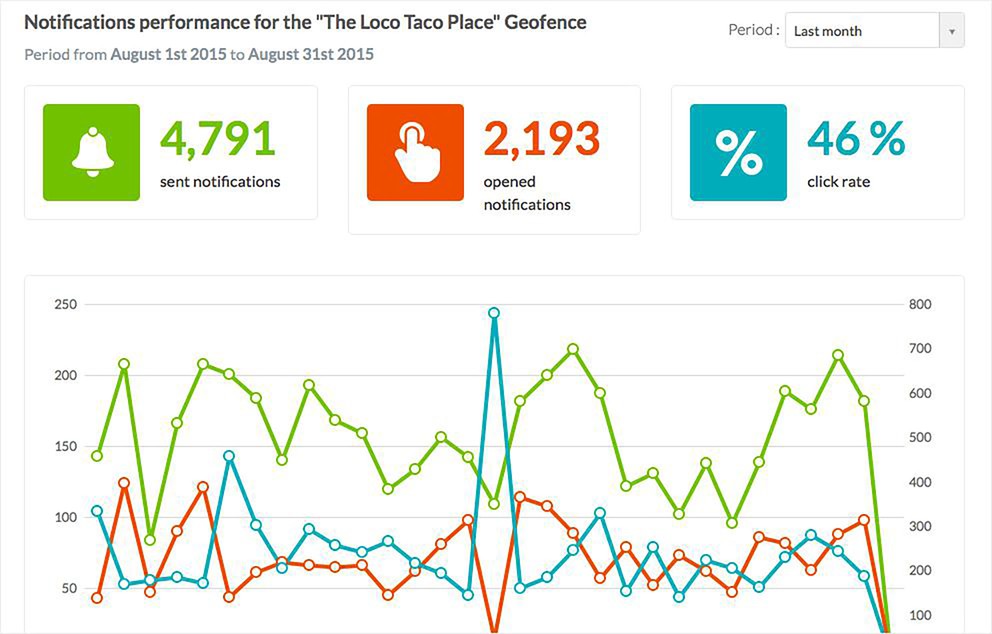 Track the performance of your notifications and improve the effectiveness of your messages based on the results.