Modify the name of a collection
It is possible to change the name of a collection.

1. Go to the menu Products, then click on "Collections "
2. click on the collection you would like to change the name.
3. Enter your collection new name in the Title box located at the top of the collection page.
4. Click "modify this collection" to save your changes

Note: the collection name may not exceed 32 characters.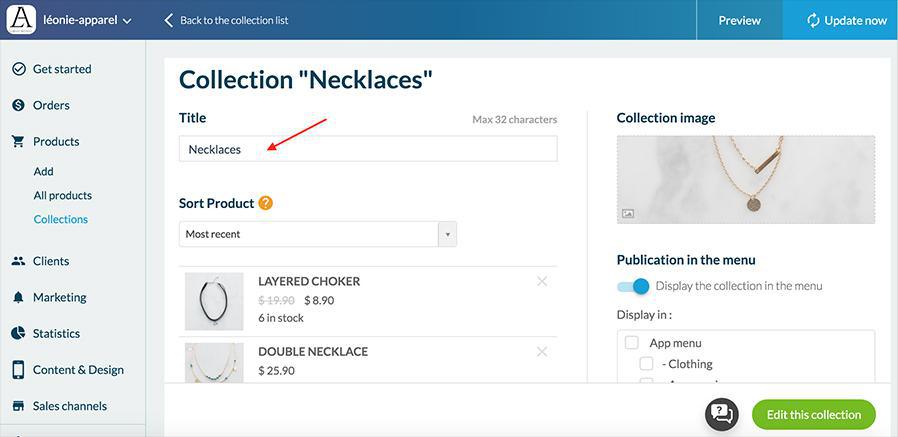 More articles