Remove products from a collection
To remove one or more products from a collection, follow the procedure below.

1. In your Product menu, click on "Collections ".
2. Select the collection in which the product to be deleted is located

The page of the collection in question opens.

3. Click on the X at the end of the product line to be deleted.
4. A warning message appears, click on "Continue" to confirm the deletion.

Note: if you delete a product from a collection that belongs only to that collection, this product will no longer be attached to a collection and will only become accessible via its deep url. It is recommended to always link your products to at least one collection to avoid this scenario.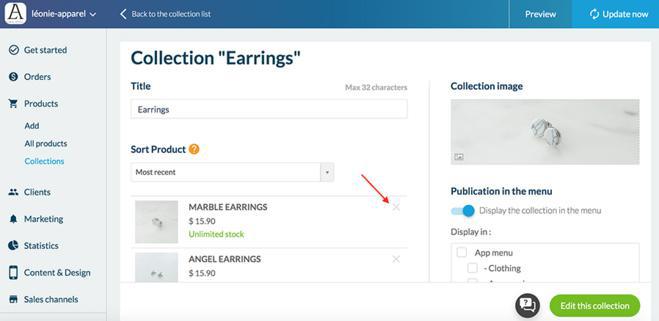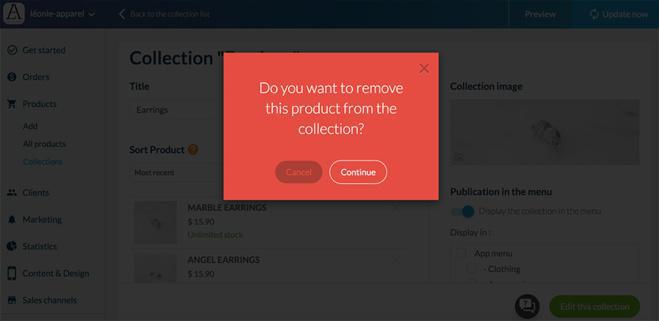 More articles