App Store Optimization - Tips for a Higher Rank for Your App
Written by Arianna Testi on Wednesday, November 26th 2014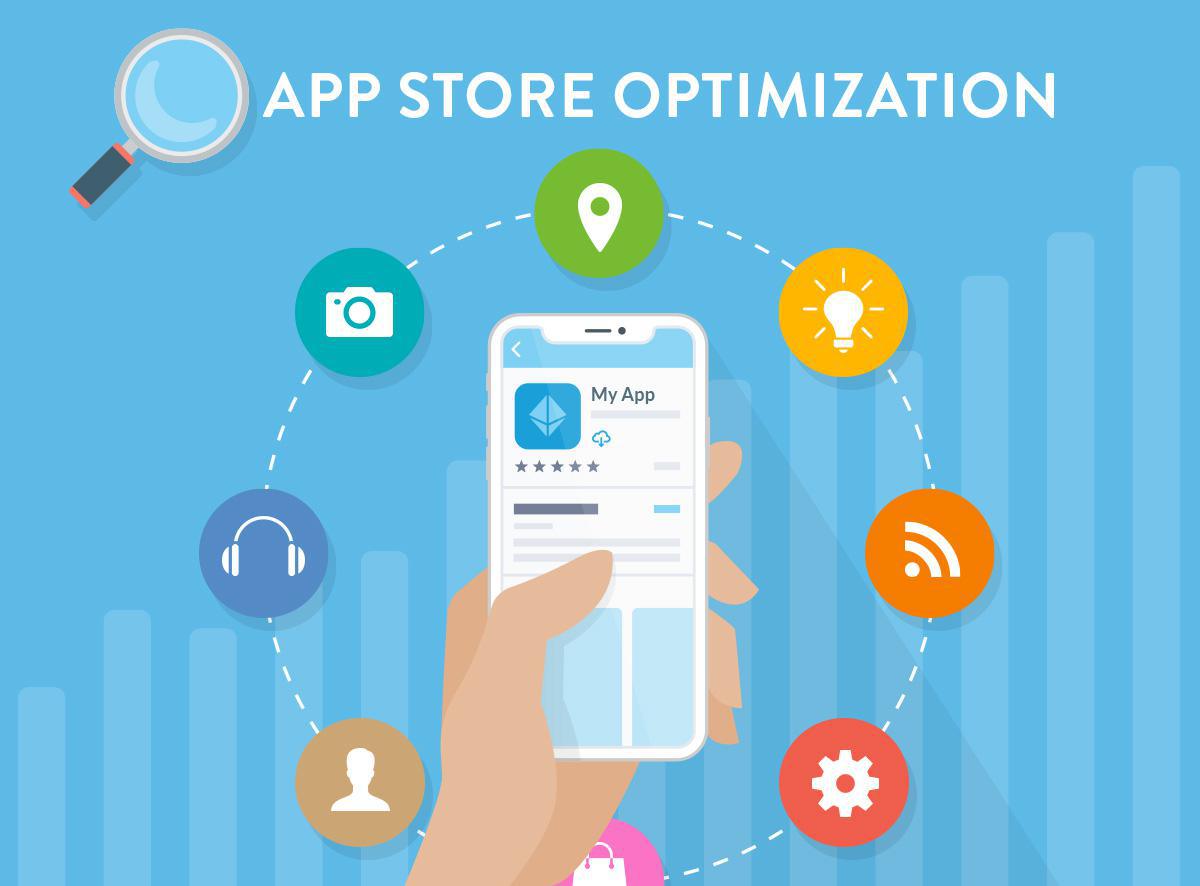 ASO is having dramatic effects on our client apps. For those who put the time in to understand, iterate, and test, we've seen many apps increase their downloads by a factor of 2x-10x, and an increase of revenue by a similar, or bigger, rate due to the increase in engagement of users earned by ASO. ASO is not a simple process, and you might not see the impact overnight, but if you're willing to invest in it, the outcome can be incredibly worthwhile.
- Ian Sefferman, the CEO of MobileDevHQ.
We spend a lot of time trying to optimize our texts for SEO, but most of the time we end up writing the description of our apps in 2 minutes during the submission process.
A big mistake!
With the increasing number of apps and the percentage of users on mobile devices, Mobile SEO and ASO are as important as traditional SEO.
SEO for mobile is becoming more and more popular across industries, since businesses have begun to realize that an increasing number of users choose mobile devices for daily access to content and for searches, and therefore the potential in optimizing their websites for mobile users.
57% of mobile users affirm they will not recommend a business with a poorly designed mobile site, and 40% of mobile users moving on to a competitor's site after a bad mobile experience, it has become transparent that any business' website needs to be optimized for its mobile users
- Google.
A mobile site is truly essential for new and potential customers (that's why GoodBarber offers an HTML5 version for mobile navigation) since it's very rare that someone installs a business' app before having visited the mobile website at least once. However, an effective app is what can make the difference between your business and your top competitors.
What does ASO mean?
ASO stands for App Store Optimization, and it's SEO for the app stores.
Following ASO guidelines will help you optimize the rank of your mobile apps in an app store's search results.
The goal of this technique is to drive more traffic to your app's pages on the stores and trigger the download of your app.

63% of people discover apps via search, according to research firms Nielsen and Forrester, so high visibility in app store search results is a key to success; unfortunately, this means much more time that needs to be dedicated to optimization, as each app store has its own unique ranking metrics.
ASO for Google Play and App Store
App Title
: The foundation of any optimization is the title! The words you put in it act like keywords, so you should be sure to have included keywords with a high search traffic level and at the same time be sure the title has a good balance between keywords and branding. It must be descriptive and clear about what the app does.
The best strategy for
Android
( because of different screen sizes ) is to keep the app title as short as possible, so that searchers can read it in its entirety. Nothing kills user experience more than a lengthy title that gets truncated because it's too long.
To its users,
Apple
recommends 25 characters and to do not include any special character like trademark or the copyright symbol.
App Description
: it's very similar to the Meta Description tag on a website. Clearly and effectively explain what the app is, what it does, and its benefits.
Developers often choose keywords and write descriptions only during an app's submission process, without doing any research on keywords; this implies that most apps stay hidden in the stores.
So my advice is to take the time or hire a copywriter to take appropriate care of this important element.
App Icon
: We already spoke about the "Icon problem" many times. It's a very important step in the commercialization of your app. The most important things are that it has a very sleek and simple design and it must be representative of your logo or brand.
Keywords
: To improve your search rankings, you need to know which keywords are relevant and used most often by your target audience.
App developers have to consistently track their own rankings and the rankings of their competitors. Many more apps are published every day, as well as new ratings, reviews, and downloads. This all can affect your search rankings so it's important to keep testing and experimenting with keywords in order to always be well ranked.
App Screenshot
: Have you ever bought something you have never seen? Humans are visual creatures, they like to see what the app they are going to download looks like (especially if they will have to pay for it). Use this to your advantage and upload the screen shots of the most beautiful details of your app.
Category
: Properly define your product by a specific category. If your app has multiple categories, try to pick the most appropriate one.
Apple also allows a secondary category in the case your app fits into two categories, but always treat the primary as the most important.
Video Demo
: The Google Play allows you to upload a YouTube video of your app, Apple on the other hand lets you upload it directly from your Computer in iTunes Connect. People love videos! They are more interactive and more attractive then a wall of words. Take this opportunity to create a video showcase of your app and choose the most beautiful elements and features, things that will make the audience think: "I have to have this app!"
There are even some
Off-Page elements
considered for the ranking, so let's quickly see what else you can work with :)
The
ratings
and the
reviews
of the app are important factors, not only for ASO but also from a conversion perspective. The
total app downloads
certainly affects ASO. The higher the number of downloads of your app, the higher the probability to get even more.
In the case of Google Play there is one last important parameter:
Link building
. Google Play accesses the Google's search indexes, so links from authoritative websites can make a real difference.
With hundreds of thousands of apps in each app store it's getting harder to be noticed every day, that's why it's really important to invest in app store optimization as much as we investi in SEO every time we produce content for the web.
I hope that this article will help understand the importance of the information you put into the stores and help you to improve your ASO. I'm sure that if you take the time to apply this advice to your strategy you will see the impact it will have on your app's ranking and, more importantly, on your overall success.