Happy National Small Business Week
Written by Isabella Leland on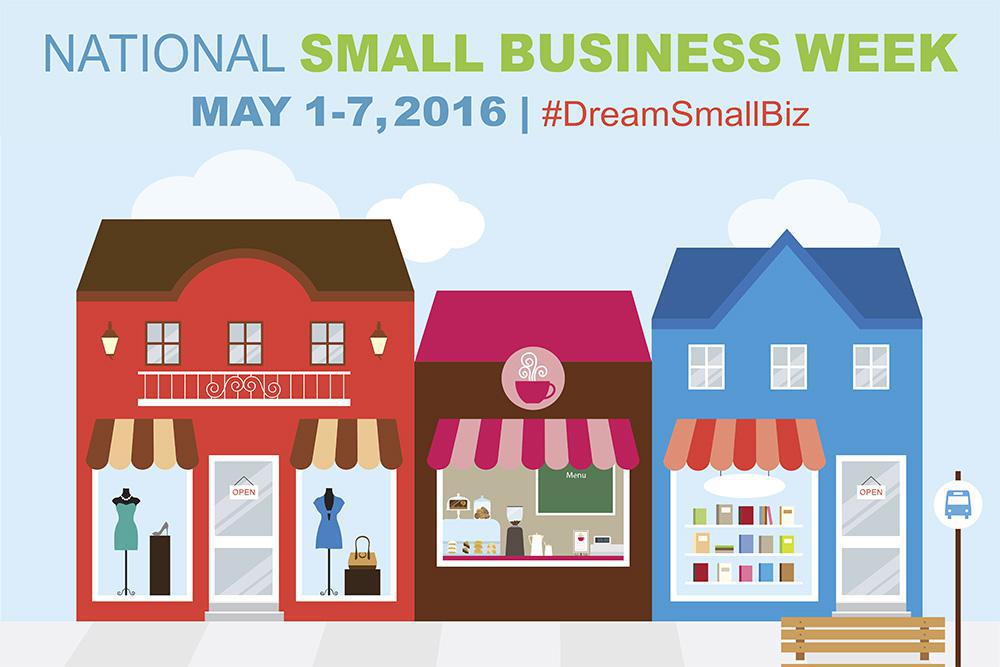 Hello GoodBarbers and Happy National Small Business Week!
As a company, we value entrepreneurship. GoodBarber started with that frame of mind and that's what keeps us going. We are also glad to accompany a lot of small biz owners year round looking to add a mobile dimension to their business.
Now, maybe you've landed on our blog without being entirely sold on the fact that
an app is a necessity
, maybe you're new to GoodBarber or, in the process of
creating a mobile app for the first time
. So, without further ado, here's a quick overview of the added value of mobile.
Quite understandably, for a lot of small businesses,
the cost of mobile development
is what is most deterring, along with the notion that mobile app creation is a complex and time-consuming process. But, have you considered the app builder option yet?
Beyond app creation,
moving your business to mobile
can make a crucial difference in terms of marketing. And, with a one-stop-shop platform to achieve all your marketing efforts, you can not only save time but also, ultimately, increase revenue. That's why a solution like an app builder is usually the preferred approach for small businesses.
Especially for small biz owners, it's all about connecting with customers. When chains and popular brands are concerned with big numbers, gaining more fans and followers, SMBs are addressing a smaller customer base which actually allows for more engagement opportunities. The more you
know your customers / users the better
.
Push notifications
, advertising campaigns, not only can you manage them directly from your GoodBarber back office but you have a unique knowledge of your clients, one that can really help make your app a success.
You have a goldmine of valuable data at hand, such as: your customers' favorite hours to visit your establishment / items they most regularly purchase / favorite aisle in your store, etc.
A mobile app is an effective way to leverage it, with customized offers, discounts, targeted content…
GoodBarber for Small Businesses includes:
A powerful highly customizable
Map section
to showcase points of interest.
Geo Alerts, to engage users in a cutting edge fashion as well as when most relevant:
Beacons
and
Geofencing
.
User Groups
, to refine your communication according to your customers' interests / gender / buying habits, etc.
Push Notifications, with
Push Settings
on the user's side and the
Scheduled Push
on yours (a time saving option, yet again).
Advertising options among which our Internal Ad Server to circulate your own campaigns.
And a lot more coming soon...