How to open a publisher account on Google Play?
Written by GoodBarber on Thursday, June 30th 2016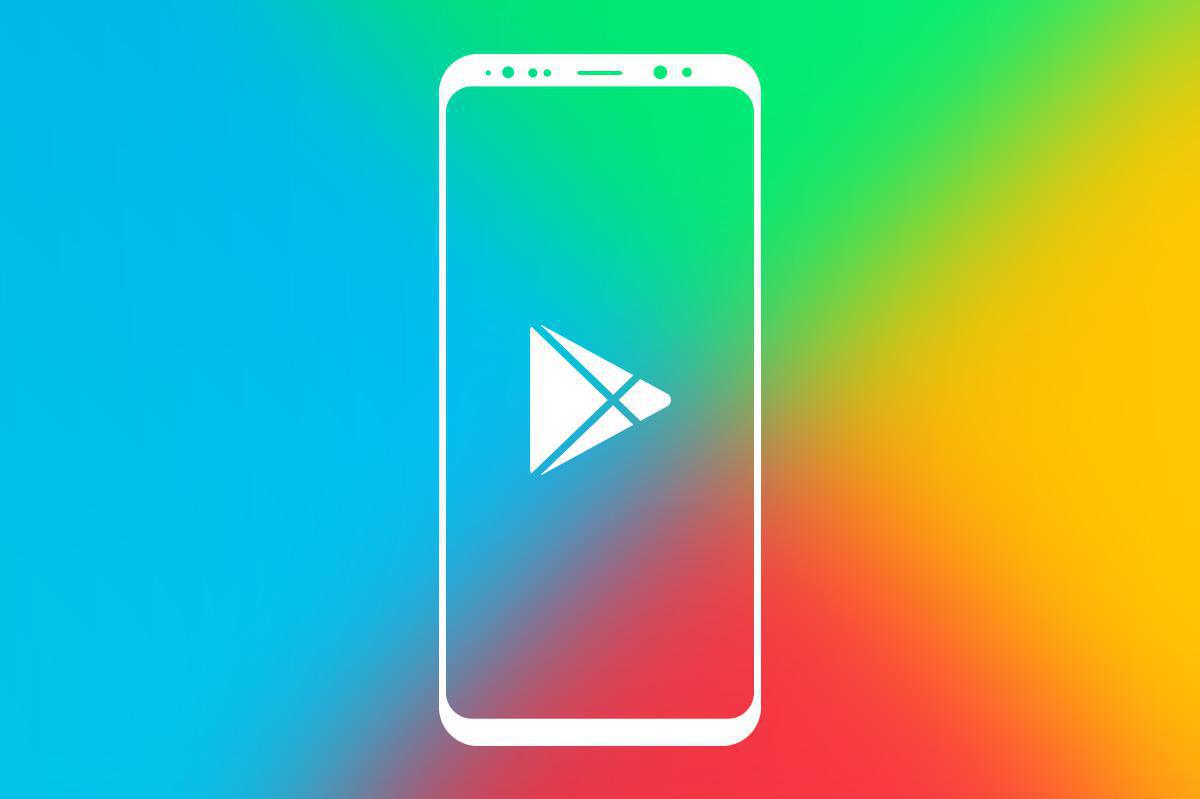 In the mobile market, the leading app stores are none other than the App Store (Apple) and Google Play. With 2 million apps for the first one and 2.2 million apps for the second, as of June 2016 (
Statista
), iOS and Android are now neck and neck.
With these numbers, you obviously can't go wrong if you're thinking of
making an Android app
. What's more, if you can't make up your mind and you are using GoodBarber, you're in luck. Why? Because, whether you want to make your app available to
iOS or Android
users only, or both, you only have to create your app once with our app builder to generate each version. If you prefer, once your app is ready in your GoodBarber back office, it's set up to run both on iOS and Android devices, no adjustments needed before submitting your app. Besides, our iOS and
Android developers
are updating our system on a regular basis to ensure optimum compatibility and, all the settings for an
outstanding mobile design
on both OS are available in your back office as well.
In a sense, with such a facilitated
creation process
, the only "tricky" part is the submission process to the stores ;). But, with our detailed online help (readily available if you are a GoodBarber user) and our blog post of the day, publishing your app on Google Play can be achieved with no sweat. How? Today, we'll focus on the first step: opening a Google publisher account.
First, you will need a Google account. If you don't already have one, now's the time to set one up,
here
. Follow the steps and create your Gmail address. This email will be tied to your Google Publisher account, it is mandatory to have a Gmail address to carry on with the submission process of your app on Google Play and access the Android Developer Console. If you already have an active Gmail address, move on to step two.
Open a Google Play publisher account
Go to this url
https://play.google.com/apps/publish/signup/
to register as a Google publisher. Log in with your Google credentials (your Gmail address). In the next step, check the box to accept the agreement regarding the distribution of your app on Google Play. This step will connect your Google account to your developer account. You can choose to publish your app with your personal Gmail account or a more professional one. In that case, follow the procedure detailed above if you don't already own this address, log in with the new credentials and once you're all set, click on "Continue to payment".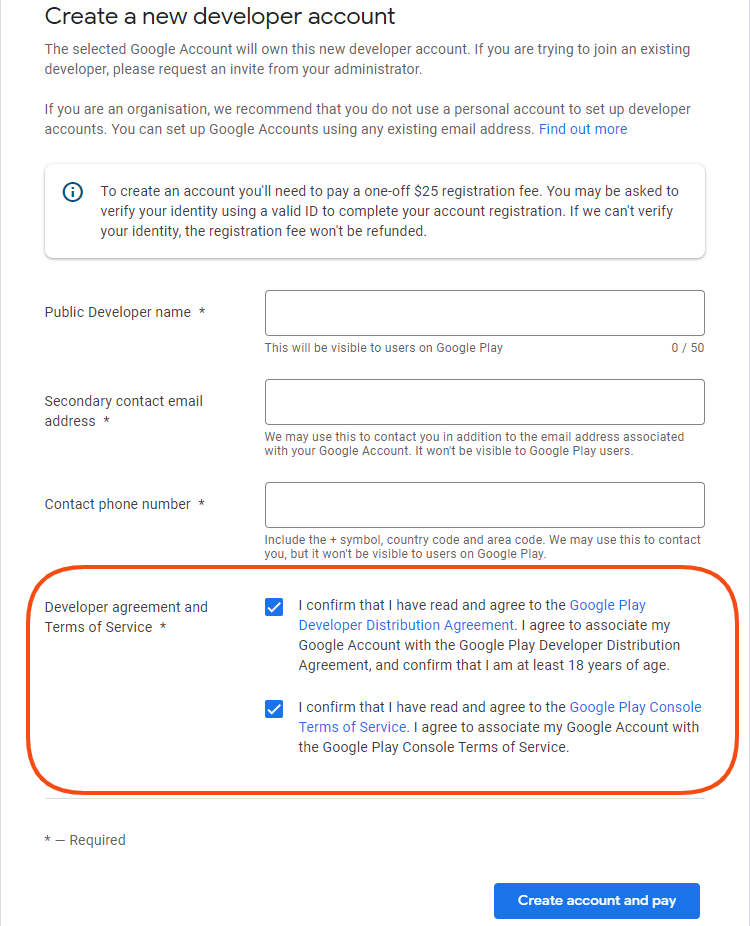 You will then be asked to configure Google Wallet. Select your country in the list, fill in the requested personal information and payment method details.
Note that
: registration fees for Google Play are a one-time fee of $25. There is no extra charges when you want to commit
an update of your Android app
in the future. Besides, you can publish several Android apps using the same Publisher account.
Then, click on "Accept and continue". In your Developer Console you will now create your developer profile. The name of the developer is the one that will appear on the profile of your app on the Play Store. It's mandatory information, as well as an email address and phone number. Once the information is filled out, click on "Complete registration".