Leveraging Mobile Apps in Politics
Written by João Marcelo Martins on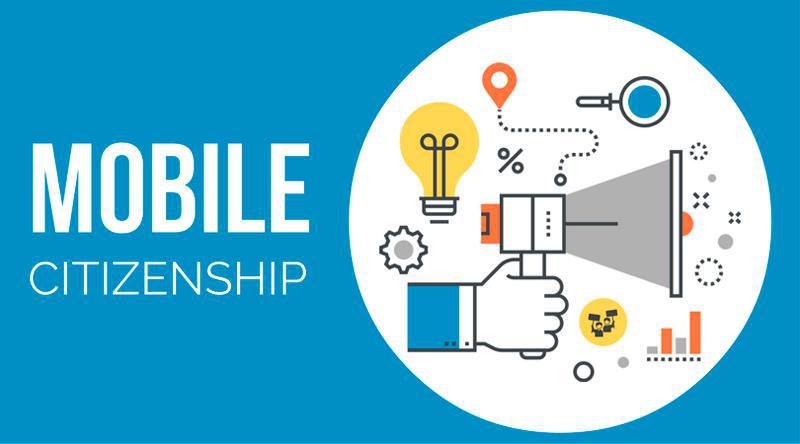 The relationship between representatives and citizens is in constant evolution. But today, more than ever, it's changing fast, with social networks and a global context. On the contrary, there's also a growing need for transparency and reciprocity, at a local level. So, let's discuss this topic everyone is interested in - the exercise of citizenship in
a digital world
.
With social networks and participative media, the power is now also in the hands of citizens, an opportunity to influence the public that both individuals and parties alike can leverage. Depending on their generation, it can be a learning process for politicians to learn how to listen to this new voice and respond in the best possible way. In that context, let's look at how a Beautiful App can generate better political engagement, as well as optimally functioning politics at the city, state or even country level.
Digital campaigns
For politicians, the interaction with the community begins even before getting into office, during the campaign. At this stage, when candidates have the opportunity to express their ideas, discuss and seal partnerships, it is essential to collect and share all necessary information so that voters can get to know their proposals.
With the power of story
, a content strategy plays a big part in a political race. An Article section is thus a good start, to cover the political agenda as well as plans for the campaign.
An app is also a great tool for a candidate to be vocal about his values, background, take supporters backstage with him, for transparency's sake and for identification purposes. In this day and age, supporters want to experience this kind of connection. An About section can provide the candidate's history, his professional political career, experience, accomplishments, etc., while social media connectors can be a window into his day-to-day activities.
At the campaign stage, showing that the candidate is open to discussion is very important. To listen to future voters' concerns and understand the community's needs, an app can be as much a communication tool as means to collect precious data to get ahead in the polls, fair and square. The option to comment in various sections should be enabled to encourage conversation, even negative comments can be managed and turned around, politicians should know better than to be scared of them. Of course, it is possible to moderate comments, but a mobile app can very well become a space to discuss ideas openly and show an interest in everyone's opinion.
Responsibility towards community
An app can make the cohesion between the physical and the digital. Actual interaction with citizens is a crucial part of the life of a representative, for a great turn out, such occasions shouldn't go unnoticed. With a mobile app, through a Calendar section, a candidate or elected representative can list and promote all
upcoming events
scheduled on his or her agenda, with a description of the event, the exact address, and other relevant information.. Reports can be published in the aftermath, in the form of an article or video for those that couldn't make it, for a true sense of
community around the app
.
Making the app engaging is key and user experience should come first when defining your concept. In terms of usability,
a Submit section
can be an entertaining and useful feature at once. Voters can use it to ask questions before an event, post photos during and after a convention, voice specific demands and so on. User Generated Content is a powerful way to both enrich the app and better comprehend how citizens perceive your actions.
Another way to keep users returning to any app is by offering relevant news. Topics of public interest can be addressed in Articles, Videos or even Audio sections, depending on the format you want to display the content with. Delivering news about the campaign, the current office, but also about issues that are useful to the community in general, can help make a mobile app essential beyond its primary use, thus giving this new channel for politicians more visibility.
Connected citizens
Citizens of the digital world are always connected, quick to react to what is happening around them and eager to interact with their peers. But even the most connected of users will forget an app if they aren't prompted to open it every now and then.
Push notifications
are therefore essential to the life cycle of an app. They can be used to make important announcements or just to invite users to access the latest content posted in the app. Reaching out to the right audience at the right time? It's a magic which
Geo Alerts
can perform. Politicians can follow the example of the event industry and use geofencing to engage supporters on location, during rallies.
As mentioned earlier, giving voice to citizens is a vital aspect of any political interaction. A candidate needs to have possible channels available to achieve that goal. A mobile app is probably the most cutting edge one. For example, with
a Chat section
, voters have never been closer. And beyond a political campaign or political agenda, a mobile app can even shed light on non-partisan actions, initiatives to do what's best for the community, regardless of their political orientations. In the end, a mobile app can bring people together (
the Pokémon Go effect
is living proof of the phenomenon), why not use it to bring change in the world?