Mobile World Congress 2017 - A quick recap
Written by GoodBarber Team on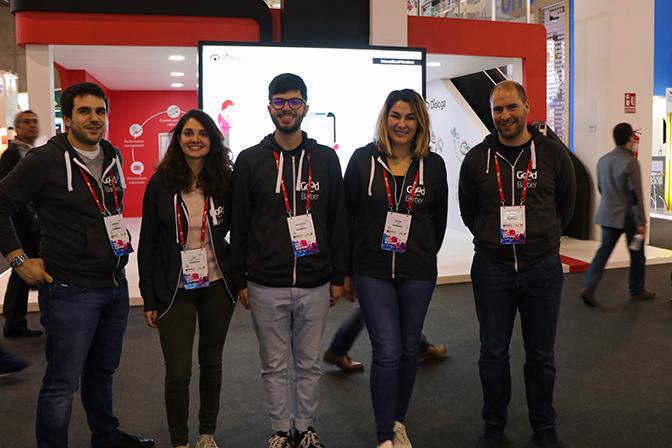 We are back from Barcelona! Last week, for the 5th year, our team participated in the Mobile World Congress. We just got back with a lot of positive remarks and feedback.
Just like the past 4 years, we were located in Hall 8.1, aka the App Planet. A convenient choice of location, as people who are familiar with GoodBarber know where to find us as soon as the
MWC
doors
open.
As the years go by, we see more and more familiar faces, loyal clients and followers who keep a friendly eye on GoodBarber and its progress in the market. We also had a lot of people complimenting us on our growth within the last 5 years—and even if we still have more goals to reach, we are glad to make it to MWC, year after year, with new features under our belt and improvements for our clients.
This year we decided to focus our attention on a major theme for the 2017 edition, which is proximity marketing. Digitalization has indeed caused drastic changes in the way consumers engage with products or learn about services. Smartphones in particular have led to
new shopping behaviors
—to keep up,
SMEs and local businesses
need to digitalize. We decided to shed light on our latest group of Add-Ons targeted to Local Businesses, released during the year 2016 (
Loyalty
,
Club Card
,
Couponing
), enabling any local business to keep up and take advantage of the digital without compromising their identity.
During 2016 we worked on several projects, aside from improving GoodBarber on a daily basis. For instance, we released several ebooks, but the project which got the most praise during MWC, especially from our Spanish audience, was our Podcast "Push your app ". Everyone seemed to request a second season and we really hope to get the chance to satisfy them.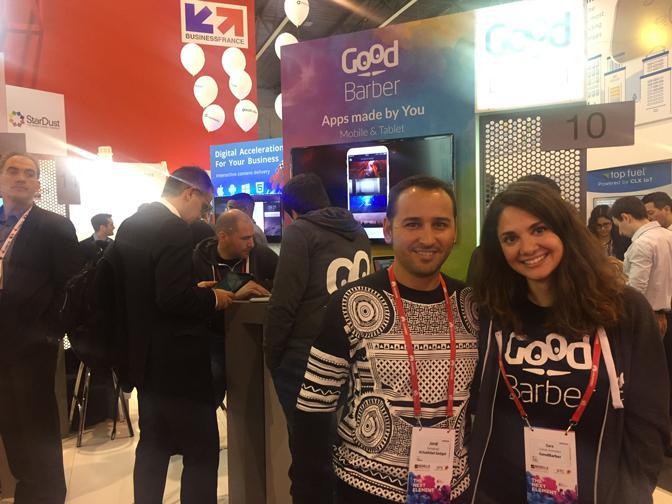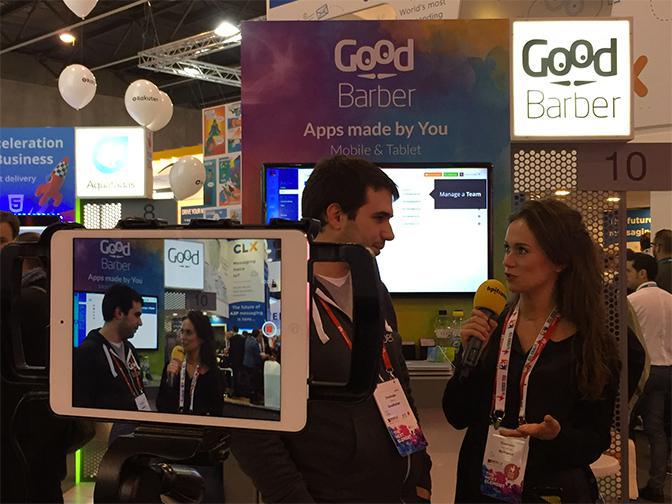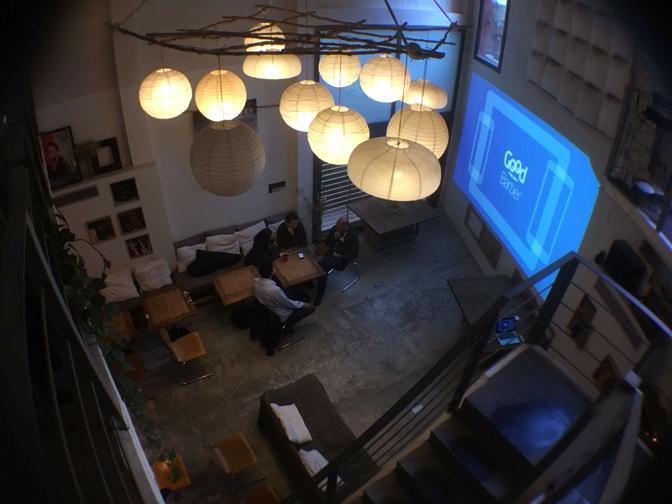 For the second time now, we held a GoodBarber meet up in Barcelona! It took place in the Apocapoc coworking space. Funny enough, we ended up discovering that the place was founded by a Corsican entrepreneur, from Sartène. What luck to be able to feel at home in every corner of the globe!
The people who attended, mainly clients and resellers, were really enthusiastic and supportive about the new training offer we set up for
our Reseller program
. For us, it was a pleasure to discuss each and everyone's app project in person, give tips on how to use our platform to its maximum, and of course we were even happier to hear about the results they are getting on the app market.
As always, we want to thank everyone who came to visit us. It's really special and important for us to feel your support :)
Last but not least, please let us know in the comments if you want a GoodBarber meet up in your city. We are planning to do more of them, and we are looking for new destinations.