Reseller offer FAQs
Written by Christophe Spinetti on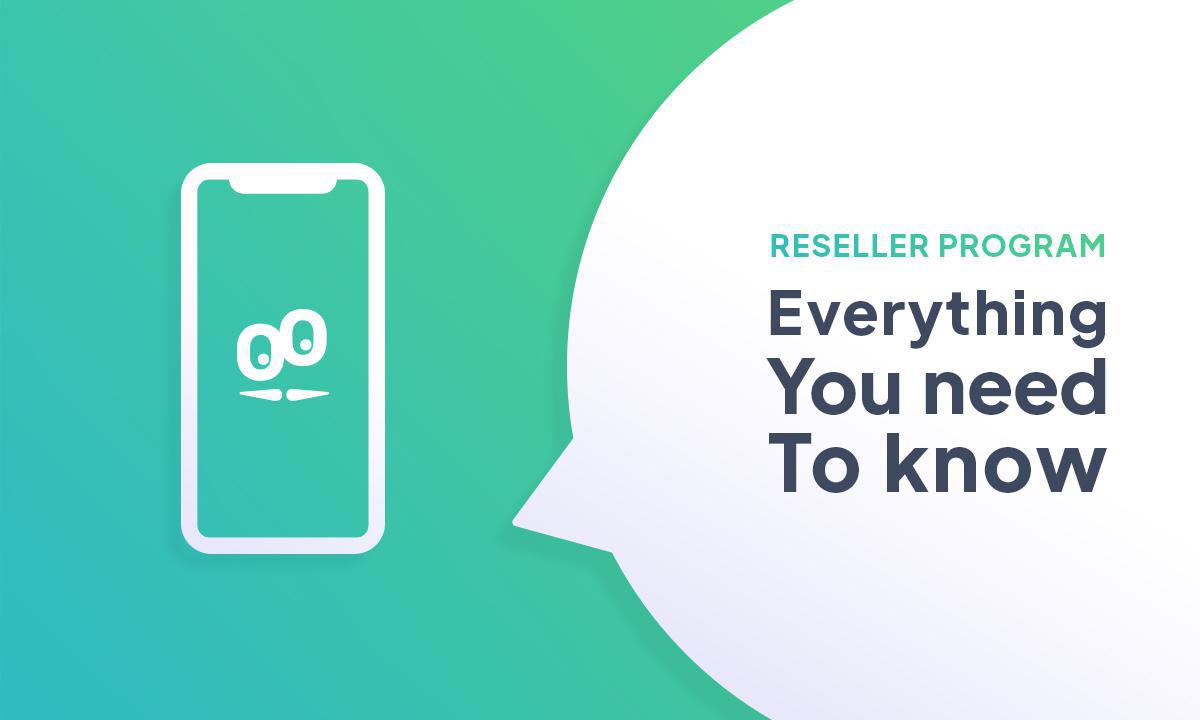 What are the benefits?
Our
Reseller program
enables everyone who wants to enter the business of mobile applications to quickly and easily create Beautiful Apps for their clients.
The program includes a
Reseller dashboard
to manage and monitor all of your clients' projects. All of the apps as well as the back office are
White Label
, and the back office can be customized by inserting your logos, social media accounts, your news feed, and you can install a domain on it.
Another benefit is the customizable
client access
—you have the freedom to decide which parts of the management interface should be accessible to your clients. For instance, you can let them send notifications (push notifications are Unlimited with your Reseller subscription), handle content creation with the CMS, but lock all design screens.
Last but not least, our dedicated support will give you fast and accurate answers for every ticket you open. Whatever the question, our experts have the solution.
How much does it cost to become a Reseller?
The reseller program is available for $240/month (or $2400/year) for creating
Classic Apps
only.
If you want to create eCommerce apps in addition to Classic Apps, you need to select the Reseller Classic+Shop plan at $320/month (or $3200/year).
Are there any extra costs?
Any extra costs you may incur are optional, and could be among the following :

- Paying Add-Ons:
Some add-ons like the Loyalty Card, the Membership Card, the Couponing or the Live+ section are not free. You can buy them for a given app or take advantage of our unlimited Add-Ons offer, from $80/month.

- Additional Geofences:
Each app is automatically credited with 6 free geofences. However, you have the possibility to buy a pack of 25 additional geofences for $6/month.

- Additional Beacons:
In each application, you have the possibility to set up 6 beacons for free. Of course, you will have to buy beacons from an external provider. Do a search on Google and you will find several models for sale. If you want to set up more beacons, you can buy 25 more for $12/month.

- Developer accounts:
If you plan to publish native apps, your client will need to have a developer account in each of the two stores (Apple and Google), so that the apps can be published there on their behalf. A developer account costs at Apple $99/year and at Google $25 (one payment).

- Publication fees:
For Apple, our teams take care of publishing the app on your behalf. Before submitting the app, we review the app to make sure it complies with iOS rules. Once the app is compliant our teams use your client's developer account to publish the app. This operation costs $9,90/app. It is only charged if the app is accepted on the Store. This cost includes the 1st publication + 3 future updates of your app. Note that for the "Reseller Classic+Shop" subscription, 1 publication per month is offered.

For Android, we leave you the choice. Either you submit your client's app to the Play Store yourself, and it's free. Or we do it for you. If we do it, we charge $50 for the service. This cost includes the 1st publication + 9 updates on the store.

Can I use my developer accounts to publish my clients' apps?
It is not possible to publish your clients' apps with your own "Developer" account. Indeed, the "developer" (even if it is not strictly speaking Developer) is the owner of the app on the Store. And the 2 stores (App Store and Play Store) consider that your client owns the content and the audience. That's why they want to have a direct link between the content producer and themselves. For legal reasons first, because the content creator is responsible for what they publish. And in case of illegal content on the app, Apple and Google want to be able to turn against the person who publishes this content (which is usually not the Reseller). Second, they consider the app's audience (the users who downloaded it) to be your client's, not yours.

If you are afraid of not being in control of your business, don't worry, this is not the case. Your added value is on the service you offer and your expertise. And if your client doesn't pay the invoices anymore, you won't be able to remove the app from the store on their behalf, but you will be able to make their app empty thanks to the Dashboard Reseller. On this side, you will always be in control.

Can I move my app(s) currently based on another platform to GoodBarber?
Yes, as long as you have the necessary information,
switching app builders
can be easy. However, if moving an iOS application from one platform to another is not a problem, Android apps require something that certain app builders do not release: the Keystore. In order to maintain your app on Google Play without losing any users, you will need provide the Keystore file (if you are using another app builder you will probably have to contact them directly for this).
Which resources are available to me become a successful Reseller?
The Support team is at your disposal to answer your questions directly from the Apps back-office. You also have access to all our
online help
that will help you get the most out of our platform at any time.
In addition, we have created a "
Resources
" page dedicated to Resellers so you can have all the information you need in one place.
=>
Agency Guide:
A 35-page guide dedicated to the success of Resellers. You'll find useful information about the market, techniques to sell your apps, and the specificities of the GoodBarber platform. To read and reread.
=>
White Label Docs:
We know that it is very time-consuming to create and update presentation and prospecting documents. That's why our Marketing team has decided to take care of it for you. We provide you with 2 documents (Presentation "Slides" and Text Document) + pictograms to help you in your prospection. Just add your logo and you're ready to go ;)
=>
Blog:
Our Blog is a wealth of constantly updated information. Whether you're a beginner or an expert user, you'll always find useful content. We recommend that you download the GoodBarber News app to be notified (via push notifications of course) of every new article published.
=>
Tutorials:
We have created more than 80 "tutorial" videos to help you use our product on a daily basis. These videos are short and will answer most of the questions you have as a GoodBarber user.
=>
GoodBarber Academy:
Thanks to the GoodBarber Academy, you can learn new techniques to become an expert in the app world. Quizzes are proposed at the end of each lesson. For the most experienced among you, it's a good way to test your knowledge ;) But it is also a great tool to train new recruits in your agency.
Can I sell my apps in White Label?
The GoodBarber Reseller subscription includes the White Label option. To be clear, the App itself (what end users will see on their screen) is always white-labeled. The GoodBarber brand never appears on the public app.
However, the back-office (the app's administration tool) contains logos and the name "GoodBarber" in some places. With the Reseller subscription, you can remove any mention of GoodBarber in the back-office. This way, you give your client
access to the back-office
of his app (so they can update some data themselves), you won't have to say you use GoodBarber. And even the
URL to access
the back-office can be customized in the Reseller Dashboard.
How to test the app and have it tested by your client?
There are several ways to test an app and demonstrate it to your customers.
This is the fastest and easiest method. From your back-office it is possible to publish on the web the app you just created in a few minutes. It will be easy, only with a web browser, to show the final (or partial) rendering to your client.
This native app will serve you to view all the apps in your account on your smartphone. In addition to the PWA, the My GoodBarber app allows you to view your app offline, and to view the Splashscreen (launch screen). Be careful though, My GoodBarber, as its name suggests, is not white-labeled.
The Ad-hoc app is the exact replica of the final version of your app. It is used to do your final tests before publishing on the Stores. This version allows you to test the push notifications, the sharing functions and the geolocation functions. However, to generate the AdHoc version of your app, you must have a "Developer" account.
At what price should I sell my apps?
GoodBarber never gets involved in the commercial relationship between you and your customers. We don't take any commission on the apps nor on the sales made through the eCommerce Apps. So you are free to set your prices as you wish.

However, here are some best practices to set your prices. First, study your competition. If you are out of line, you must be ready to justify it. Then, you must take into account your target and its purchasing power. Very small companies will not have the same budgets as large accounts. On the other hand, the level of service expected in large accounts will be higher. The more time you spend to build the app or to support the app, the higher your rates will be. Finally, don't forget to list your operating costs accurately to make sure you make a profit.
Can I test the Reseller program for free?
To test the "Reseller" program, you must create a project from this page:
https://www.goodbarber.com/create/reseller/
You just have to fill in the dedicated form and provide the following information
- Name of the agency
- Complete contact information
- Payment preferences (monthly or yearly)
- Account type (Classic or Classic+Shop)
The choice of account is not irreversible. You can ask to change these options during your test period, directly to Support.
Please note that no payment method is required to start testing. If you give up at the end of the test, you won't be charged anything.