Want to turn your blog into a mobile app? 2 new extensions to do it now
Written by Marie Pireddu on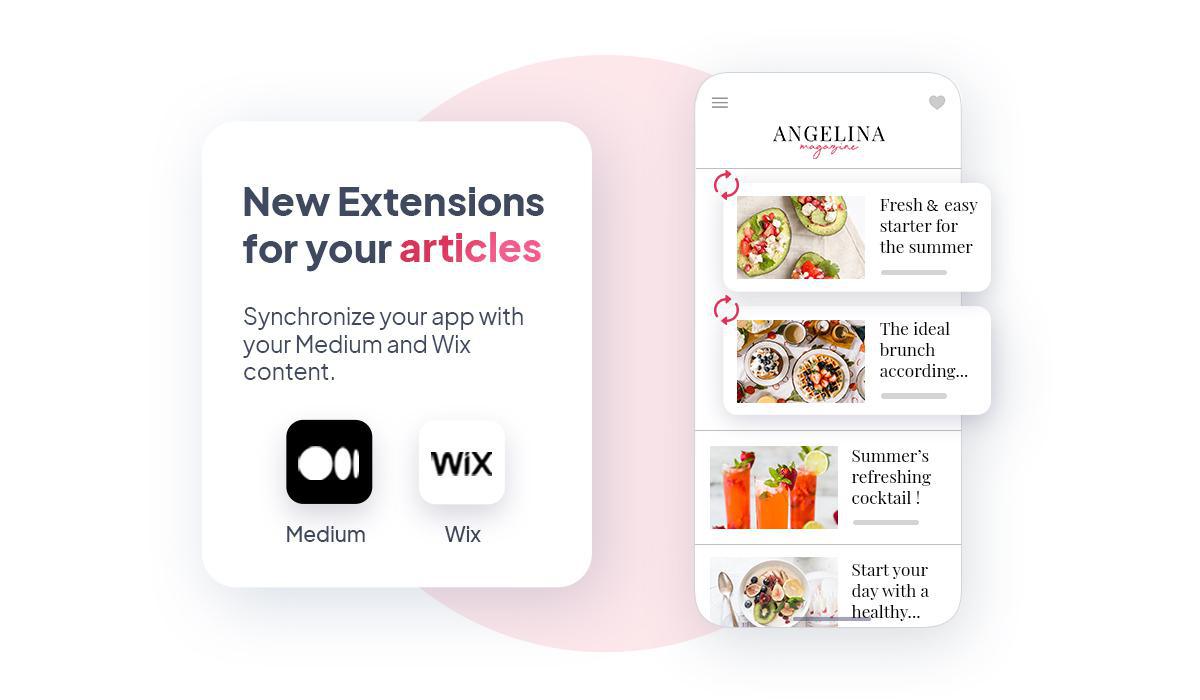 Blog readers want the content to be in a format they can access easily. Sitting in front of a computer, entering a website, and then searching for content has begun feeling outdated to many smartphone users. Particularly in a world where speed becomes ever more important and everybody inclining towards the mobile every day, it gets more important to be able to any content at any moment.
Providing the followers of your blog with what they want via a mobile app that is created with a focus on user experience will increase both user loyalty and views of your content. Whether you are an experienced or new blogger, you should know that if you don't have a mobile app for your blog, you are missing out.
GoodBarber provides the perfect tool for any blogger to easily turn their blog into a mobile app, without having to write a single line of code. Our
Extensions store
offers many connectors for those who already created content on another platform. And we just added a couple of extensions that bloggers will love:
Wix and Medium
Connect your Medium or Wix blog to your GoodBarber app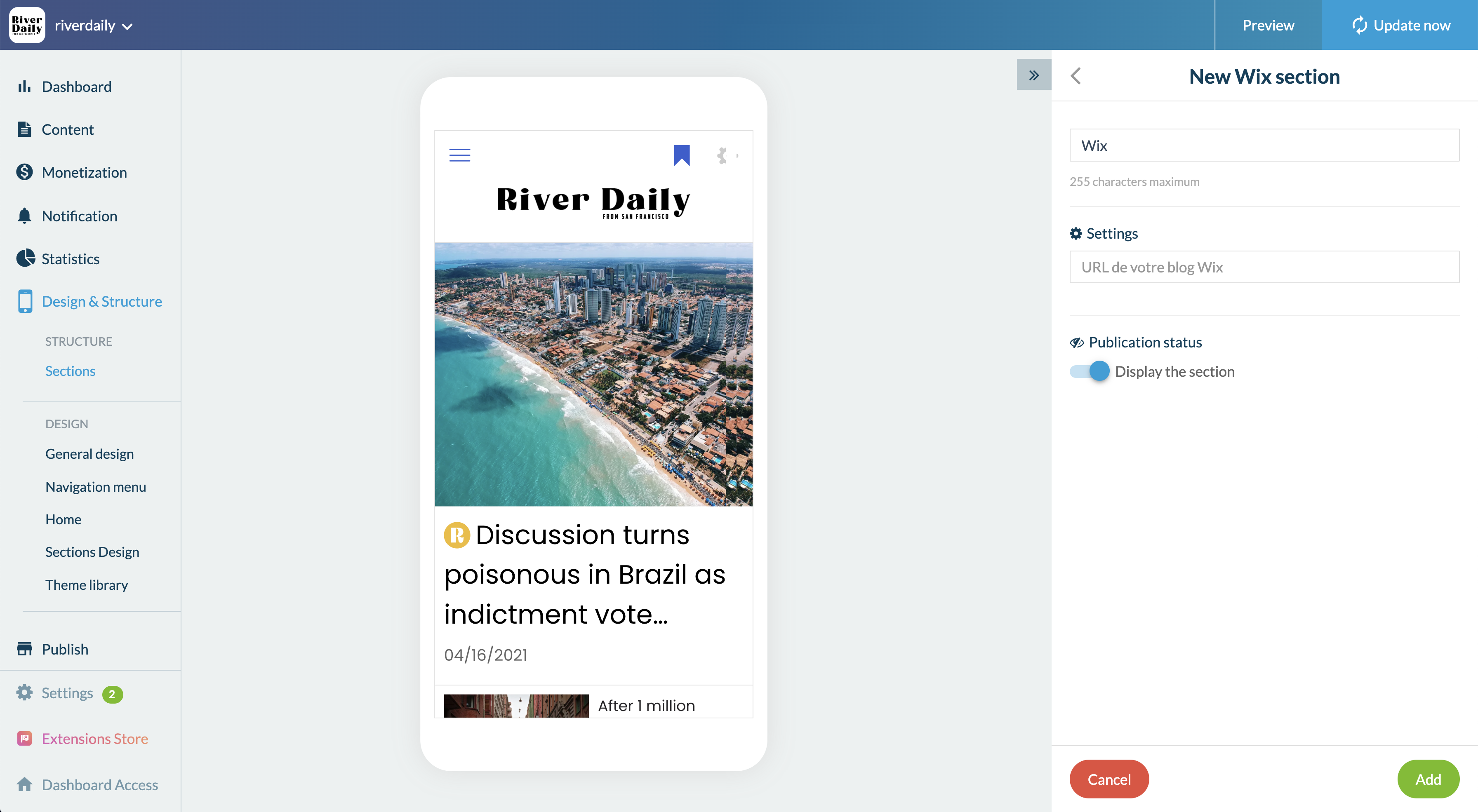 The two new extensions are now available on your GoodBarber app. They offer a very easy way to synchronize the content you've already created on Medium or Wix with your app. The
installation process is the same for both extensions.
From your back office,
Go to the Extensions Store (left side menu), select the extension you need and click on install.
This will open the editing panel of your new section
You can give the section a new name
Then add the URL of your Medium or Wix blog and
Select the position of the section in your app.
Click on "Save"
Once the extension is set up, the content you published on these platforms will automatically be synchronized and new articles will be immediately available in your app.
5 reasons to turn your blog into an app
Still not sure that you should turn your blog into a mobile app? Here are five reasons to convince to get started:
Your blog where people are constantly looking: their smartphone! It's not news anymore. We are constantly glued to our phones. Chances are, the first thing you do when getting up is to check your phone. With an app, your readers will see your icon on their phones many times a day. There's no better advertising than being present in the palm of your users' hands!
Make the most of one of the best mobile app marketing tools: push notifications. Push notification technology was first introduced by Apple Inc. back in June 2009, alongside its iOS 3.0 version. Push notifications allowed third-party app developers to send messages to their apps' users, even when those apps weren't run. The benefits were quite significant – now developers could communicate important information at any time, increasing the value of the apps to their end users. Another benefit of push notifications is that since your users opt-in to receive them, you already they're interested in your content. This shows as well with the fact that push notifications have a much higher opening rate compared to emails. Learn our best practices for sending push notifications and create an effective marketing campaign with them.
Stand out from the competition. Not many bloggers have jumped on the mobile app trend yet. Be one of the first and make the most of being available on mobile, tablets, and desktop (with a Progressive Web App, basically an advanced mobile website). You'll also reach a new audience, who's mainly looking searching on the app stores instead of browsing the web. Plus being present on the Stores will add more professionalism to your blog. An app gives you the opportunity to stand out by offering content in different formats: articles, of course, videos, photos, and podcasts. If you already create this type of content on other platforms, it's very easy to synchronize it with your app thanks to connectors.
Increase traffic to your blog and social media. By including links to your blog and social media pages within your own app, you're giving your app users an easy way to follow you on socialmedia and visit specific pages on your website. And vice-versa, add links and Download buttons to your website and social media accounts to encourage your followers to download your app. An app makes it easy for your users to share your posts on their social media, increasing your visibility
Make money from your content. Last but not least, an app offers you several easy ways to monetize your blog. Display ads from external ads services, or even better, create your own ads and sell ad placement to sponsors or businesses relevant to your blog. Another very popular way for content creators to earn money is to offer premium content with subscriptions, and even ads-free content with these subscriptions.
These are just a few reasons to create a mobile app for your blog, there are plenty more :)