Behind the Scenes! 3 Things You Might Not Know About GoodBarber
Written by Isabella Leland on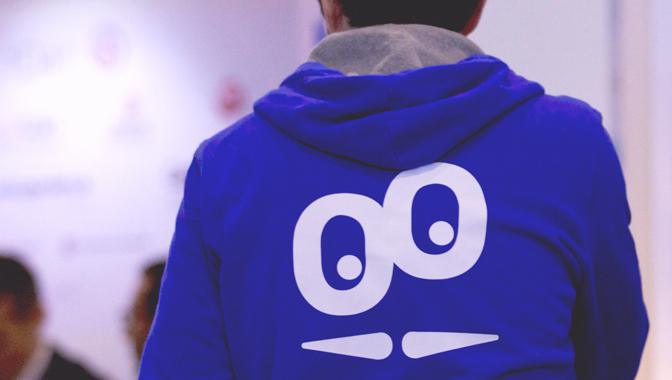 As entrepreneurs, nothing is more encouraging than taking a step back to look at the road covered so far. It's the best form of encouragement and self-motivation. But, "happiness is only real when shared", isn't it? So today, we've decided to share with you the vision behind some aspects of our product you might not be familiar with, as well as a quick immersion into the GoodBarber family. Let's go!
We have a few customization tricks up our sleeves
The GoodBarber magic goes beyond the precincts of generic app creation. Because we want the apps built using our
app builder
to stand out from the crowd, we do not only leave room for customization when it comes to the settings available at first glance in your back office (the templates, the navigation modes, the different views you can set up), we also allow for more refined customization, with two invaluable tricks:
API access
, to enhance the design of your app by accessing some of its JSON parameters - it requires a little tech-savvy attitude but you do not need to be a developer to work it - and
Plugin sections
, to actually build on top of our app builder.
Your back office is scalable
Again, the range of our offering goes further than what you can see when navigating the first steps to creating your app. To avoid clutter in your back office, your project comes equipped with some of the most commonly used settings and sections but, if you want to add a specific feature to your app,
our Add-Ons store
is full of additional functions to send your mobile app to new heights.
These Add-Ons can operate as standalone features or packages, such is the case of our User Advanced features, our Authentication Add-On is, for instance, a requirement to unlock our other social features such as the User Groups Add-On or
Chat
. In our Add-Ons store you will also find our Local Business oriented tools,
Loyalty Card
,
Club Card
and
Couponing
. In other words, if you can't find what you're looking for, chances are you can install it from our Add-Ons store ;)
Our team is multicultural
Maybe you're already familiar with the fact that the GoodBarber adventure began in Ajaccio, Corsica? If we've spread our wings with an office in Lisbon and NYC, our headquarters remains on the island where our horizons have expanded as well, with many talents from all over joining forces with us, as part of our app builder delivering a tailored experience in English, French but also Spanish, Portuguese, Italian, or more recently, Turkish. As a result, native speakers from the US, Brazil, Italy, Spain, Portugal, Turkey are now standing members of our beautiful team. English has thus become the official language around the office, across all areas of expertise.
Coming to work at GoodBarber is certain to help you become more fluent in
app developer terms
as well as English, while you can enjoy coffee breaks in many more languages to turn into a polyglot ;) Sounds like your kind of work environment? Check out our job openings page
careers.goodbarber.com