Restaurants : 3 digital ingredients for success
Written by Isabella Leland on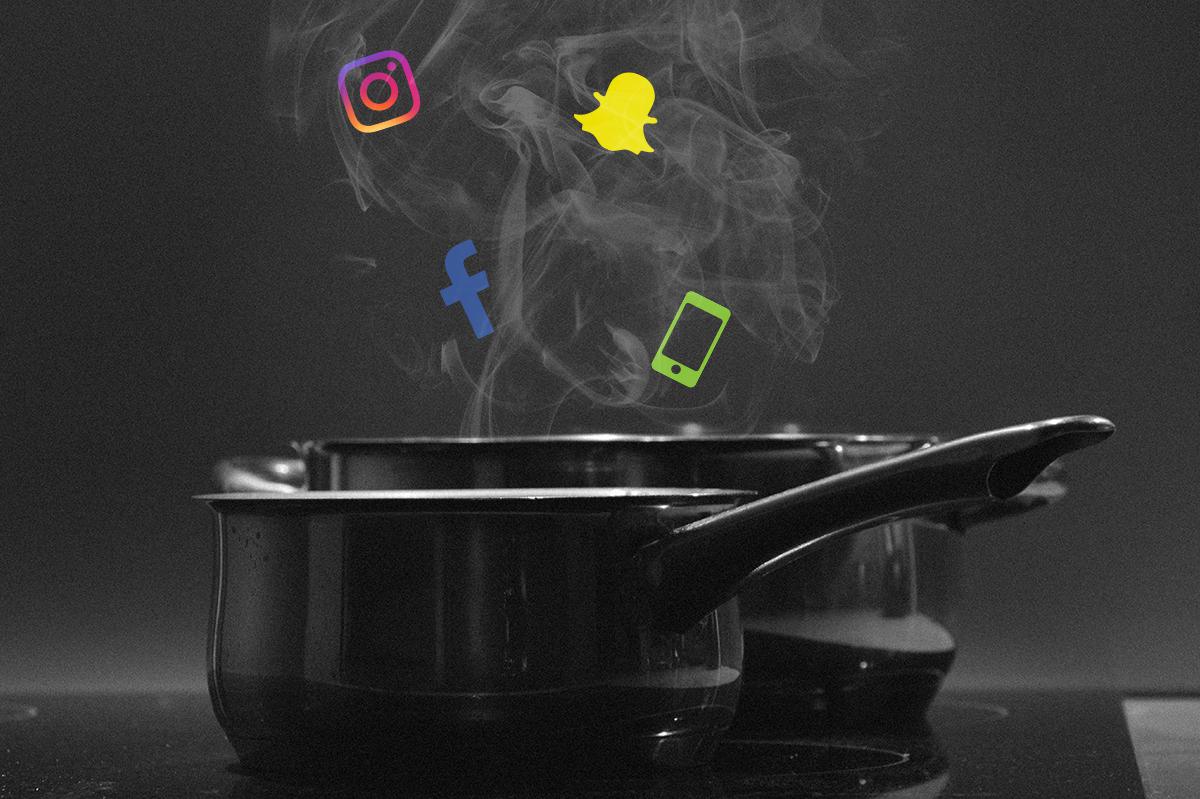 Getting together around
food
is such an important part of so many cultures that restaurants are probably never going to go out of fashion. That being said, with globalisation, the competition has never been more fierce. Traditional cuisine is challenged by new eating patterns (snacking, food trucks) and new consumption habits (such as fast deliveries at any time of day). Interestingly enough (for us), technology is playing an increasingly important part in the evolution of dining behaviors.
We did mention these defining trends in our "
how to revolutionize your restaurant with an app
" article the other day— it's a fact that nowadays, more and more users turn to their smartphone to decide where to eat for instance. What this and other new behaviors mean is that, for restaurants now, the battlefield is as much the physical world as it is the digital world.
The border is blurred. One cannot expect any more clients to just walk in the door. Of course spontaneous decisions still happen, but when it comes to
client loyalty
or even to recruiting new clients, the potential of digital tools is tremendous, with engaging means of communication, such as Instagram Stories, Snapchat or a good old Facebook page even, not to mention the potential of mobile app only features, such as
geofencing
, to interact with local clients at the right place and time. Many restaurants are already putting their businesses out there, with great success, and it's important that you too take your place.
In this context, we are sorry to say that the secret isn't in the sauce only (like the French saying goes), but rather into how you sell or advertise your sauce.
The good news is that most of the tools we advocated above don't necessarily require a huge investment, money wise at least. Because they do however require an investment in terms of time and energy—a not so easy to come by commodity when you are a small business owner. Yet, you will see that even the smallest effort can, more often than not, make a big difference. Just consider that discoverability isn't about being visible on your street corner only, there's a great chance that potential diners will search for your location online, and quite possibly on mobile first.
Here are three ways in which
digital tools
can help you face real local challenges:
Facebook ads and the power of geo-targeting
As a business, having a Facebook page is a requirement. Speaking of discoverability, like it or not, it's one of the first channels where potential clients will go to look for your address, phone number, opening hours, etc. Beyond posting pictures and news to keep your page up to date, you can also start using other tools Facebook provides to your advantage, such as
advertising
. With powerful options to target your campaigns, including geo-targeting, it is possible to create efficient campaigns for fractions of the price of physical advertising displays. You can even use these campaigns to learn more about who is interested in what you serve, what performs and what doesn't.
Low-cost communication on game changing channels
Because restaurants are not just about food but also about creating experiences, to trigger emotions, social networks such as Instagram and lately, Snapchat, are two "markets" worth tapping into. With
Instagram
you can create a more instantaneous sort of connection with users, reach a broad audience and really craft your "brand" identity. Let's face it, that's what Instagram is being used for, more and more. With Instagram Stories though, you can add a more human dimension to your communication, with not so much a picture perfect curated approach as a collection of micro-moments. In that respect, Snapchat although fleeting by nature can also be a channel worth playing with. What is convenient about its format is that pictures or videos don't need to be picture perfect. Use it for a fun way to get clients to see the behind the scenes, the kitchens, the recipes, etc.
A mobile app and unique features
Once you've come to terms with the fact that a lot of your clients are engaging with what you have to say on mobile, you can take it up a notch and
create an app of your own
! With an app builder, you can create your restaurant app easily while ripping the benefits of cutting edge features, such as geofencing, to send relevant notifications to your app users / clients based on their behavior within a designated geographical area. You can also use an app to
introduce your customers to a loyalty program
, with a digital loyalty card and related gifts and rewards. If you don't want to have too many channels to oversee at once, an app might be a great place to start, with the possibility to make it social, without the need to manage an extra account. You can just publish pictures and videos through the app, and even invite clients to do the same, via a Submit section.
Of course it's up to you to measure which ingredients add the most flavor to your recipe (for success). And also, remember that you can always delegate your social media strategy or even the creation of a mobile app, to a freelancer, if you can't make the time. And if you do take on the challenge yourself, just bear in mind the fact that without the yeast (commitment and time investment) the dough won't rise ;)
Find more answers to your questions in this article:
Should I move my business to mobile?