View more extensions
Custom font
Add any font and get an ultra-customized design
Let your creativity flow
Download your own fonts
Choose and integrate your own fonts to create a totally immersive, personalized user experience. At last, you can express your style and artistic vision without limits. Upload the fonts that best represent your brand, your concept or simply those you like best. In just a few clicks, give your app a unique and exclusive touch. The back office lets you easily upload and manage your fonts. Welcome to a new era of creativity!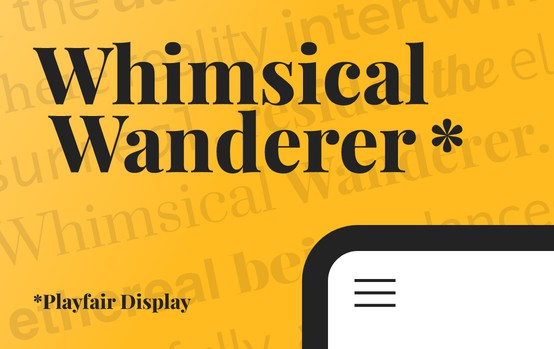 Manage your fonts easily
Thanks to a dedicated interface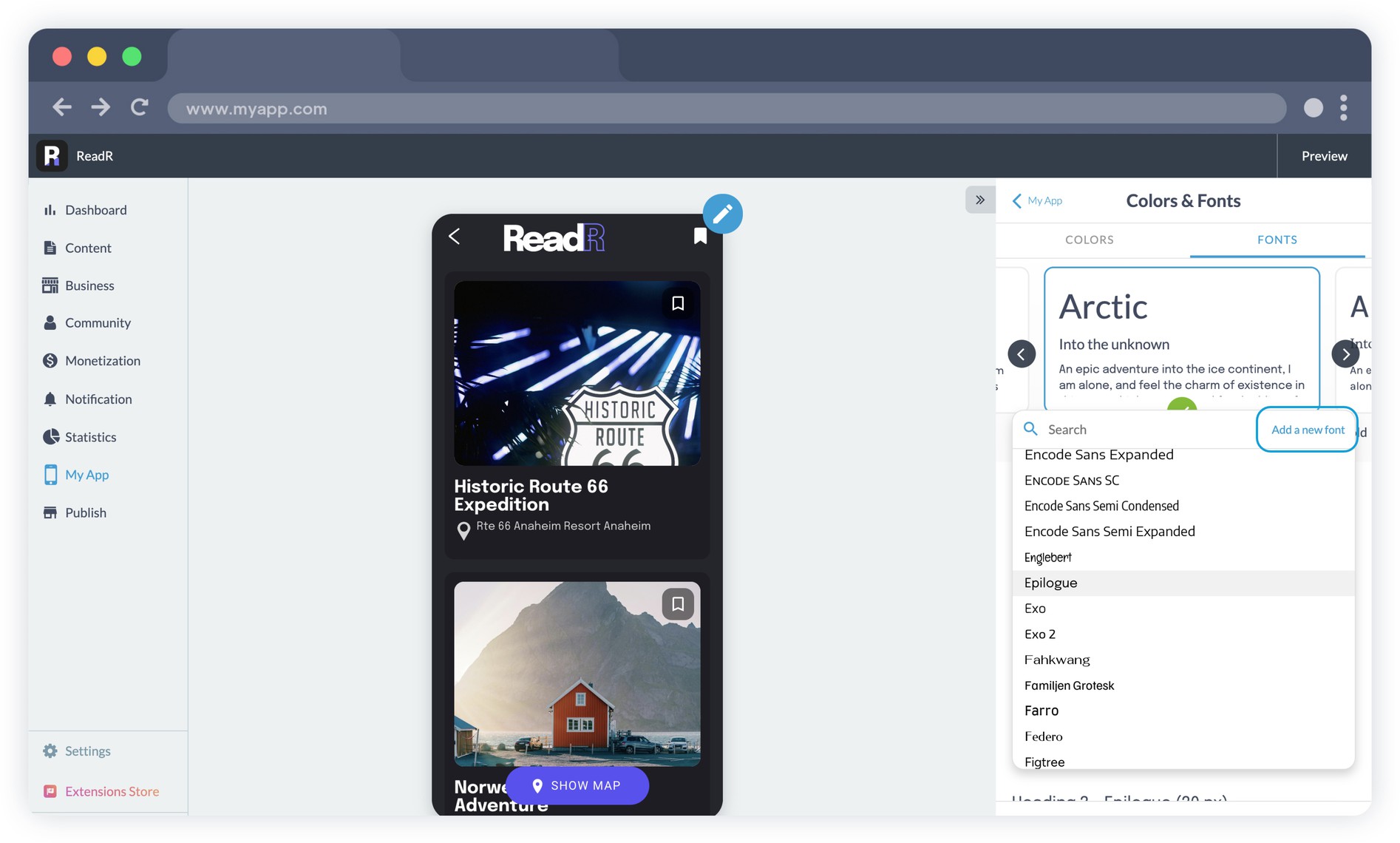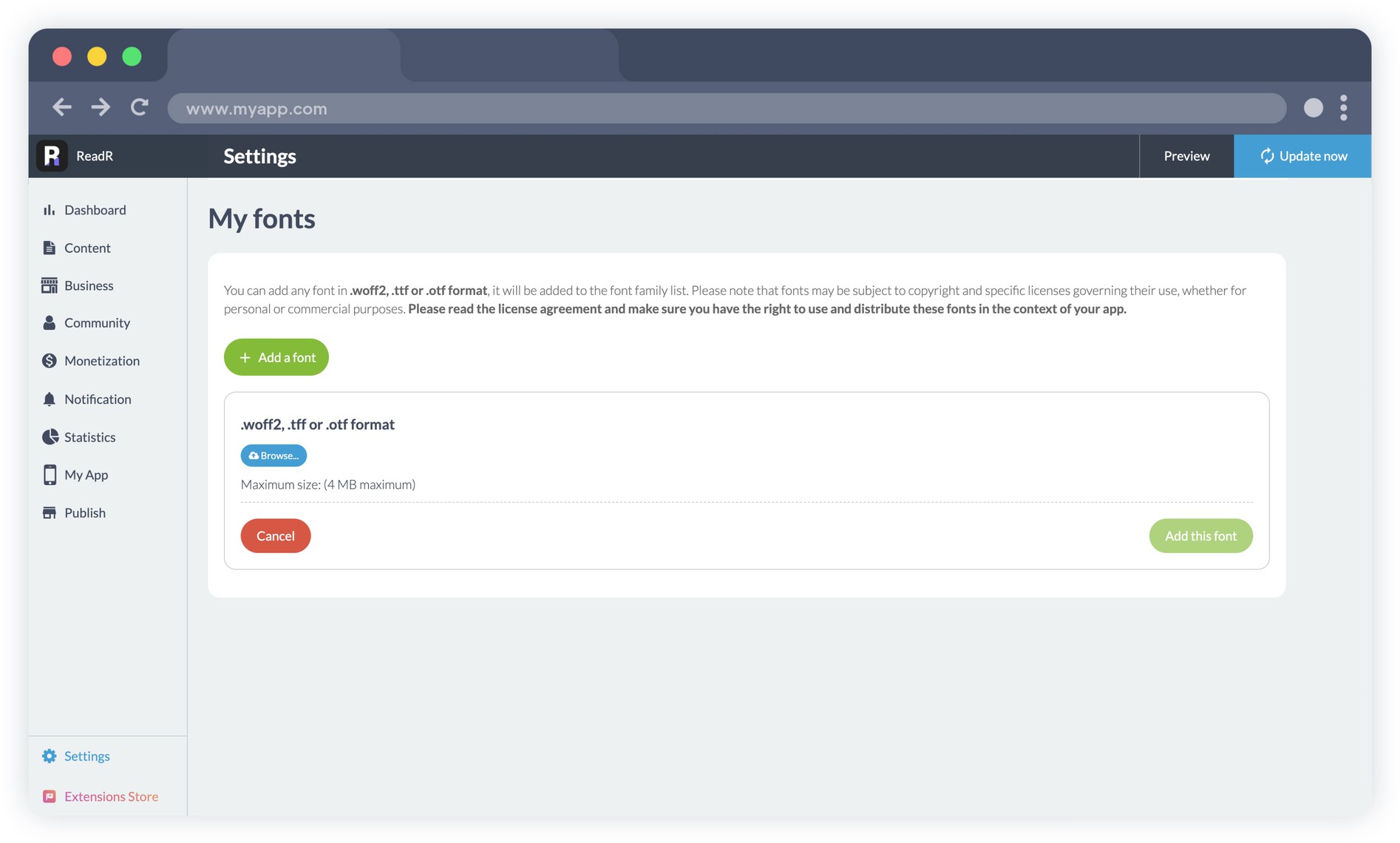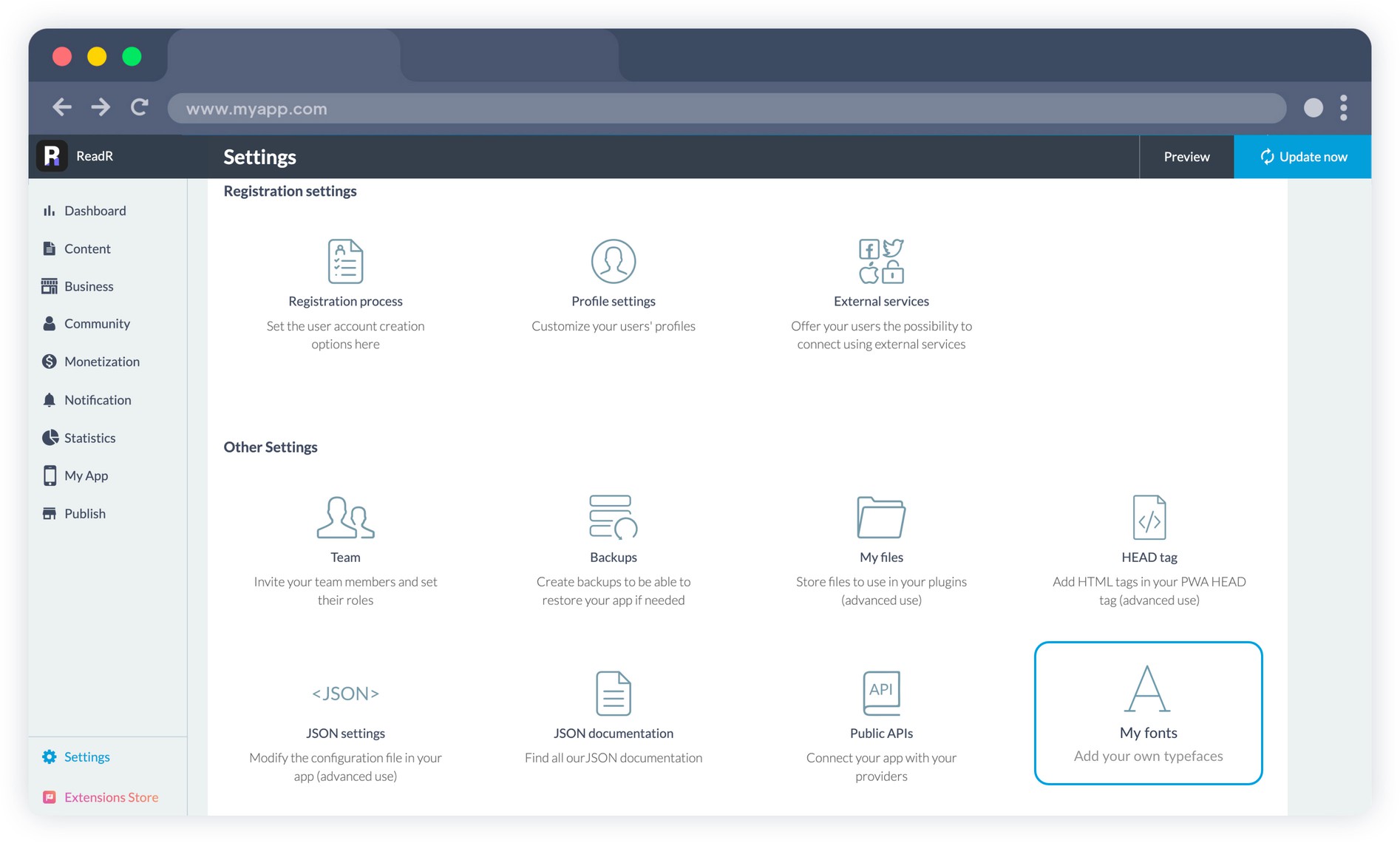 You can add your custom font either by clicking in the font selector from any editing menu, or directly from the new "Custom Fonts" settings menu.

From this new menu, you can download your fonts in the requested formats (.woff2 for Progressive Web Apps, .ttf or .otf for native apps). You can add up to 10 custom fonts. Once added, you'll find your custom fonts in any font selector in your back office.
Protect yourself
Respecting font ownership rights
When you upload your own fonts to your back office, you need to check the licenses associated with each of them. Fonts may be subject to copyright and specific licenses governing their use, whether for personal or commercial purposes. Make sure you have the right to use and distribute these fonts in the context of your app.

By respecting intellectual property rights and choosing fonts for which you own the rights of use, you can give free rein to your creativity in complete confidence, so that your app reflects your identity and originality to the full, while respecting the rights of the font creators.