View more extensions
Google Material Icons
Current most popular icons in your app
For Content and eCommerce apps
|
Free
Over 8,600 icons
Google Material for your app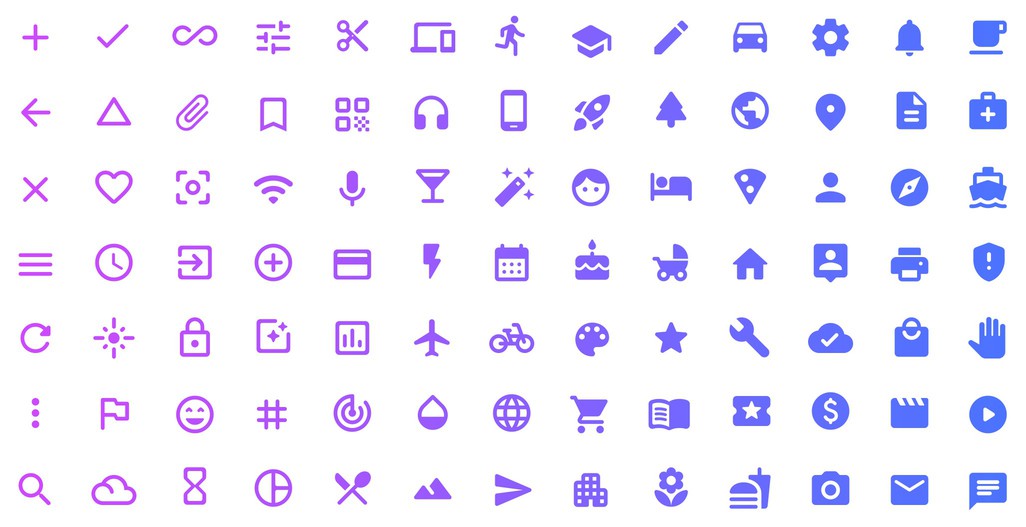 Material icons embody the essence of Google's clean, functional design. Each icon is meticulously designed to symbolize with simplicity and clarity the universal concepts that inhabit our user interfaces. Their meticulous optimization guarantees perfect readability on all platforms and resolutions, from the smallest to the largest, ensuring an exceptional visual experience. Material icons give your app a modern, user-friendly touch, with just the right amount of eccentricity.
Choose from 4 icon styles
Solid, rounded, contour, two-tone

Find icons that match 100% with your app's style. You can add these icons to different parts of your application. For example, in your navigation menu. Once you've chosen your icons, you can change their colors from the corresponding panels.