With the extension Local delivery, you can create delivery zones near your business and offer adapted delivery charges.

Before continuing, we recommend that you read this online help:
Define your shipping strategy
To add the extension Local Delivery to your app, go to its description page in the Extensions Store and click on "Install ".
In the menu Settings > Shipping , a new tab "Local Delivery by Zip Code" is now avaialble.

Add a new zone
Give it a name
Add zip codes to build the shipping zone

The zip code is the smallest possible delimitation for a shipping zone.
It is possible to add more than one zip code to the same shipping zone.
It is not possible to add a zip code from country A and a zip code from country B. All zip codes must belong to the country of the shop.

Once the zip codes have been added to the shipping zone, define the shipping rate .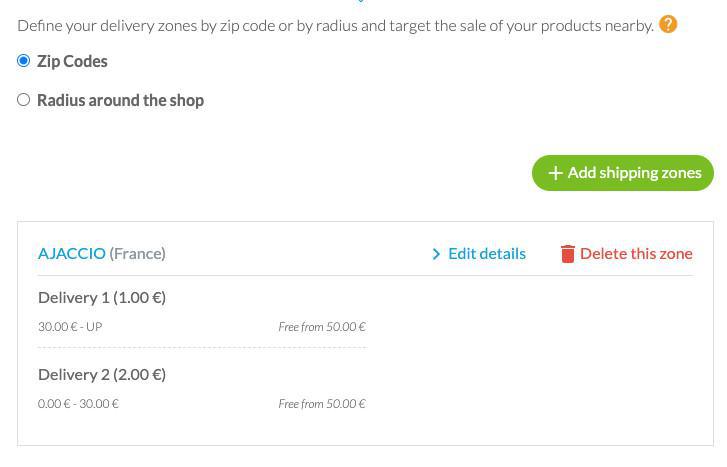 How it works for the customer?
During checkout, if a shipping zone corresponds to the customer's zip code, and the amount of his order allows it, he will be able to choose it.
More articles