Monetize your app with our Back to school season tips
Written by GoodBarber Team on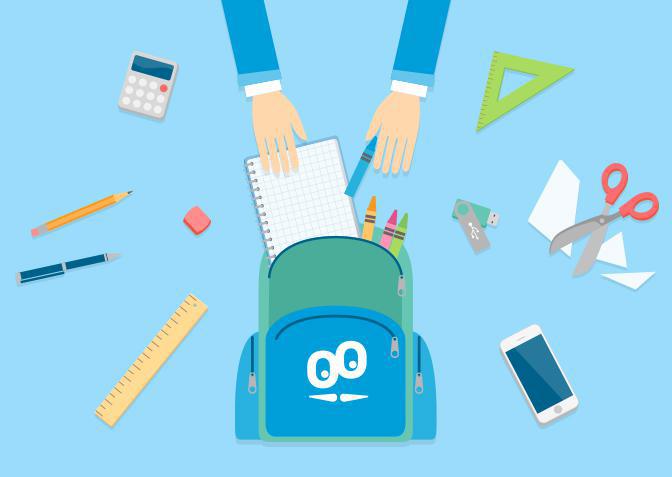 We know that monetizing apps is a pressing issue. After all, even if using an app builder reduces development costs, the more cost efficient a mobile app the better. Considering that you are already investing a lot of time and effort into engaging your audience, budget shouldn't be something weighing you down.
That is why we couldn't recommend enough taking advantage of special seasons to shake things up and interact with your users to drive more traffic your way and reach your goals. Other businesses are using this special time to catch consumers' attention, so be part of the excitement too and use the Back to school season to your own advantage with :
New features
The lifecycle of an app unfortunately doesn't solely
rely
on
a great concept
. Sure, it's important to get ahead, get your first downloads and put your project on the map. But, in the long run, even the best apps need regular updates to stay in the game. If you recently added a new feature within the app, the back-to-school season is the perfect timing to put the spotlight on it and focus on how it improves the user experience for your audience. And if you haven't updated your app in a while we recommend that you use this special time of year to get started on a revamped version of your app. If you need a gentle push, remember that the latest App Store improvements now implemented quality control for already published apps. So it won't hurt to run a quick check up of yours if you haven't run one in a while, to at least fix possible bugs or outdated content.
A new design
Gifts and rewards
If you haven't given our
Loyalty card feature
a try, as a business, back-to-school season is the perfect opportunity to
launch a loyalty program
, with users on the lookout for savings! If your loyalty program is already up and running, congratulations! Now's the time to experiment, with spontaneous rewards to surprise customers, or with
a Club Card and exclusive privileges
. But remember, in the end,
for gifts and rewards
alike, it's the prize that really makes the difference. So, if your loyalty program isn't performing as well as you'd imagined, you might want to look into changing the gift, or the pattern (a smaller gift after fewer points earned, or the opposite, a bigger prize after more purchases). The important thing is to keep trying, this is how you
get to know your users
and what they like.
Coupons
In addition to a loyalty strategy, or as a standalone way to boost sales, #backtoschool is definitely a trending topic to introduce
a coupon feature
. Our Couponing Add-On adapts to all sorts of business models: big or small businesses, local businesses with one or several locations, physical as well as online businesses.
To promote your couponing campaign, use social media with a special hashtag. With the
new way to buy
, you have to be present online, whether it's about getting people inside your shop or visiting you online
.
Push notifications
Speaking of promotion, use push notifications to engage your users. You can imagine different messages for different targets, such as users who haven't opened your app in "x" time, people who haven't downloaded the latest update of your app, new users who will appreciate the welcome gesture... You can also set up notifications according to location, devices used or even handpicked "
user groups
", to target your user base per interests for example.

We hope this advice will help you kick-start the new school year. And if you want more advice, our free resource, the ebook Apps for Beginners: How to define your concept is the perfect handbook for the season: