Resellers: Discover the resources at your disposal
Written by Christophe Spinetti on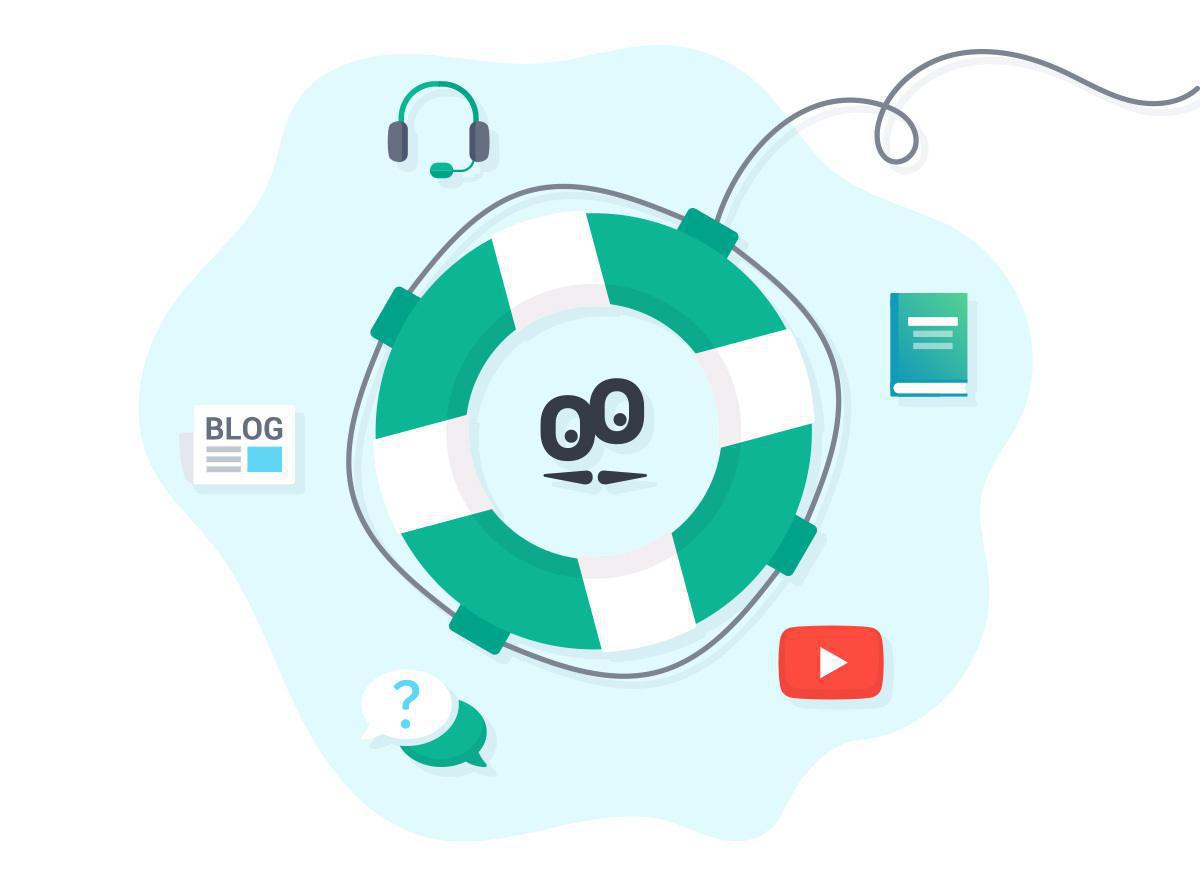 When you're a GoodBarber Reseller, you can create an unlimited number of apps and you also have access to the Reseller Dashboard, which allows you to manage all these apps. Nevertheless, the GoodBarber team's work goes further. On top of that, our Marketing team is constantly creating new resources to help you grow your agency and become a successful app reseller.

What resources are available to resellers?
Agency guide
This 35-page "
Agency Guide
" gives you all the recipes to develop your business with an App-Builder like GoodBarber. In this guide, we advise you on launching your agency, defining your offer, and meeting your clients' needs.
To start, we explain what the market challenges are, and how an App can satisfy your clients, whether it's a
shopping App or a content App.
Then, we show you why it's interesting to use an App-Builder. To begin with, you don't have to have any particular technical knowledge. Then you save time and money. Since our engineers have done all the technical work, you focus mainly on App design and content integration, and organization. Finally, the tool is multi-platform (iOS, Android, Web), so there's no need to adapt your App to each distribution platform. You only do the work once.
We also list all the features you can offer your clients. GoodBarber provides
more than 500 features,
in 2 main product families: Content Apps and Shopping Apps. Even if you're an experienced reseller, it can be interesting sometimes to keep up to date with new features to upsell to your clients.
Moreover, the Marketing team will share its experience with you to help you grow your sales. We guide you on how to determine your rates or
the what-to-know checklist before
you get into the Apps business.
Finally, we guide you through the complex
process of publishing on the Stores.
This step is essential for your clients to be fully satisfied. You'll benefit from all the experience of the GoodBarber team in this field.
White Label
As an agency, you need to promote your services. And to do this, you need up-to-date and documented resources. We know that sometimes you don't have the time to create documentation, and are forced to extend the deadline. But we consider it a must to become a successful reseller. That's why we've created documents with content that you can use completely free. You can of course adapt it to your company and put your logo on it.
First, we created a
12-page text document
. In it, you'll find global statistics about the use of Apps around the world. Then, the different ways of distributing Apps are explained in detail (iOS, Android, and Progressive Web Apps). We have put forward arguments that will help you convince your clients that
they absolutely need an App
to keep in touch with their audience. We also detail
most of GoodBarber's features
, to show your clients what you're able to offer them. Finally, a chapter is dedicated to the back-end admin interface to demonstrate how easy it will be for them to update their content if necessary.
We've also developed a document in the form of a
presentation
(slides). The outline is similar to the text document. However, we have synthesized it and made it a little more graphical. This makes the argument more powerful.
Finally, we put in a
Zip file,
all the pictograms and images we used to make these presentations. We provide pictograms for e-Commerce, or for Content. But also screenshots of Apps in smartphone mockups (Apple and Android) as well as screenshots of the back-office.
You can use white label resources in several cases. First, the texts can be used on your website or blog.
Tip:
If you don't have a website, you can use GoodBarber's PWA technology to promote your agency. Indeed, as you can create Apps in an unlimited way, feel free to create one (or more) for your own use, with the colors of your agency.
You can also create dedicated landing pages for the creation of Apps. Pictograms and images will help you create pages with a professional design.
If you're doing mailings or appointments with clients, the presentation can be very useful. It presents in a simple and direct way your arguments and available features. The design is pleasant and your clients will enjoy reading it or rereading it after a meeting.
Blog
The
GoodBarber Blog
is a very useful source of information because it'is complete and regularly updated. The 1st section "
Make It
" discusses features (new or old) but also tips on how to market your App, news about the Apps or Stores, technical tips and the "Changelog" published every month to report on the platform's technical updates.
Another section is dedicated to our clients' Apps: the
Success Stories
. Here we highlight our clients' most beautiful Apps. All these Apps can be used as examples, so you can download them and get inspired by them. If you think you have an app that deserves to be featured in the Success Stories, please contact us directly here:
https://www.goodbarber.com/contact/
The "
Reseller
" section of the Blog is the one that will interest you the most. You'll find all the useful information to manage your Reseller account on a daily basis. There are articles about specific features for Resellers. But also a lot of articles about Marketing and best practices to be a successful Reseller. You'll also find tips and tricks to get the most out of your reseller account. And last but not least, we regularly try to highlight our clients in the "Agency Spotlights". If you would like to benefit from an Agency Spotlight article, please contact us here:
https://www.goodbarber.com/contact/
The "
Team"
section mainly talks about GoodBarber's team life. We talk about our daily life at the office and a lot of "Behind the Scene" information.
Finally, the last section is dedicated to
the FAQ.
A shortcut that you should keep as it can help you at any time if you have any doubts about our products.
Tutorials
We've developed a comprehensive collection of video tutorials on the use of GoodBarber. There are over 80 of them. They're divided into 2 categories: Shop and Classic.
In the
Shop videos
, you'll find videos on products. For example the addition of products or the management of tags. Then there is the "Collections" category where you can learn how to add a collection to a menu. The "Design" category consists of 9 videos concerning in particular the title banner of the store. You'll learn how to manage everything that revolves around client orders and clients themselves. You'll also see how to configure payment methods, taxes, and delivery methods. There's a marketing section to show you how to promote a shop. Finally, all the advanced store settings are reviewed in detail.
Classic videos
start with the Design. Thanks to the explanations of our experts your Apps will delight your clients. You'll find more than 20 videos dedicated to content management. This is really the strength of the "Classic" product because its modularity will allow you to perfectly fit your clients' requirements. 4 videos are dedicated to user management. Finally, you'll see how to send "push" notifications, set up your PWA or Add-On dedicated to local retail (loyalty card, couponing...).
Tip:
These videos can also be useful for training your collaborators or new employees. You'll save time in integrating new users into your team.
GoodBarber Academy
The latest resource that has been created for GoodBarber clients is the
GoodBarber Academy
. Even more content to help you make your apps a success. Thanks to the GoodBarber Academy, you'll save time in learning the tool, and that way you'll be more responsive to your customers. You can also use this tool to train new collaborators so that they are operational quickly.
Go further than tutorials
With the GoodBarber Academy, we wanted to go beyond simple tutorials. Indeed, the main objective of this program is to help you develop your app sales. In addition to the purely functional aspect, we cover topics such as improving your design, project management, and the success of an app in the broadest sense. Marketing tips to further improve your performance as a reseller. And to challenge you, quizzes are planned to validate your knowledge ;)
For Shoppings Apps, the Academy has 7 courses:
- The challenges of the product page
- How to organize my shop?
- How to define my shipping strategy?
- Which payment methods for my app?
- How to maximize my sales?
For Classic Apps, there are 4 main themes:
- How to make money with my content app?
- How to create a loyalty program for my app?
- How to manage a community with my app?
- What content for my project?
Of course, like all the content we offer, the Academy is completely free. You just need to register with your email address.
Conclusion