Credit card saved in your shop (Client account)
Your users have the option of securely registering one or more credit cards in their client profile.
With this feature they can make purchases with One-Click .
To enable your customers to have this feature and facilitate the payment, you must activate Stripe in your shop.

If you have enabled Stripe, and that your customers create their "Client account " your users will benefit from this feature.
The section "My cards" in their client profile is available and allows them to enter one or more credit cards used directly at the time of payment of the order.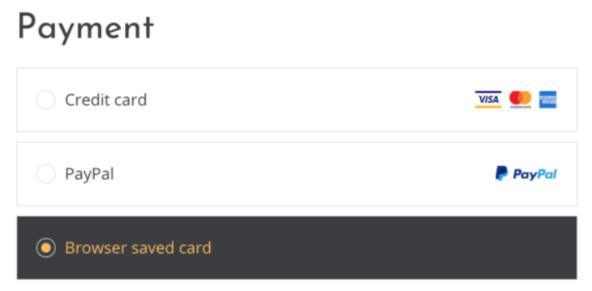 Use of the saved credit card
- Saved credit card are only displayed in the checkout page
- All the information related to credit cards registered by your clients are stored directly by Stripe. The payment gateway guarantees the security of your customers' data.

For more information about the display of the different payment methods, read the online help: Display of the different payment methods in the checkout process
More articles