What to expect when building your own app without coding
Written by Marie Pireddu on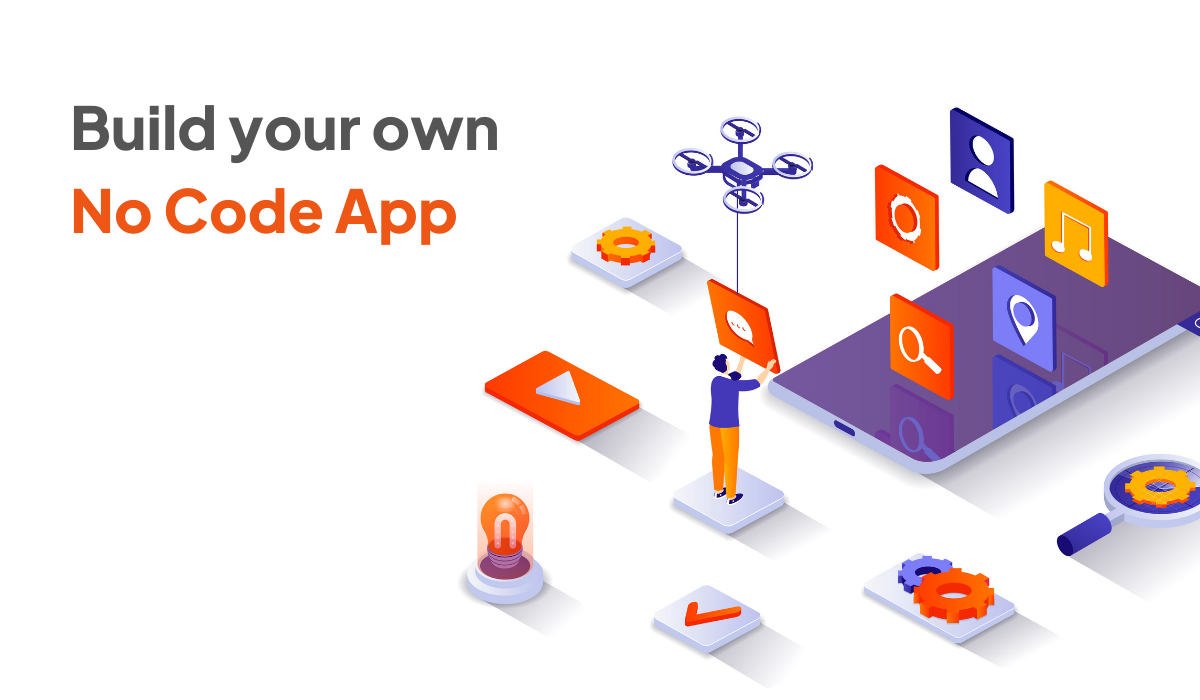 Creating mobile apps long remained the privilege of a few. Only large companies with big budgets were able to afford a mobile app. Mobile app development required coding skills. And coding requires extensive knowledge of programming languages.

Fortunately, mobile app development has evolved and mobile app builders made it possible for the general public to access this technology. These no-code platforms provided solutions that allowed anyone to create an app without writing a single line of code.

Then, amidst the pandemic, the no-code app makers gained in popularity and more and more businesses are now using their platforms to grow their business with a mobile app.
So if you wondered what to expect when building your own app without coding, then keep reading. In this article, we'll dig deeper into the details.

1. Who can create an app without coding
We already said earlier that anyone can use an app builder to create their app. If you use the internet or ever used a website builder like Squarespace for example, this will be easy for you.

But these platforms are not just for beginners either. Developers and experienced businesses take advantage of this technology too. It's easier and faster, cutting down their cost and offering better turnaround times.

So who's using a no-code app builder? To name a few:

Looking for examples for inspiration? Check out our
Success Stories
to see real-life examples from some of our clients.
2. How much does it cost to create a no-code app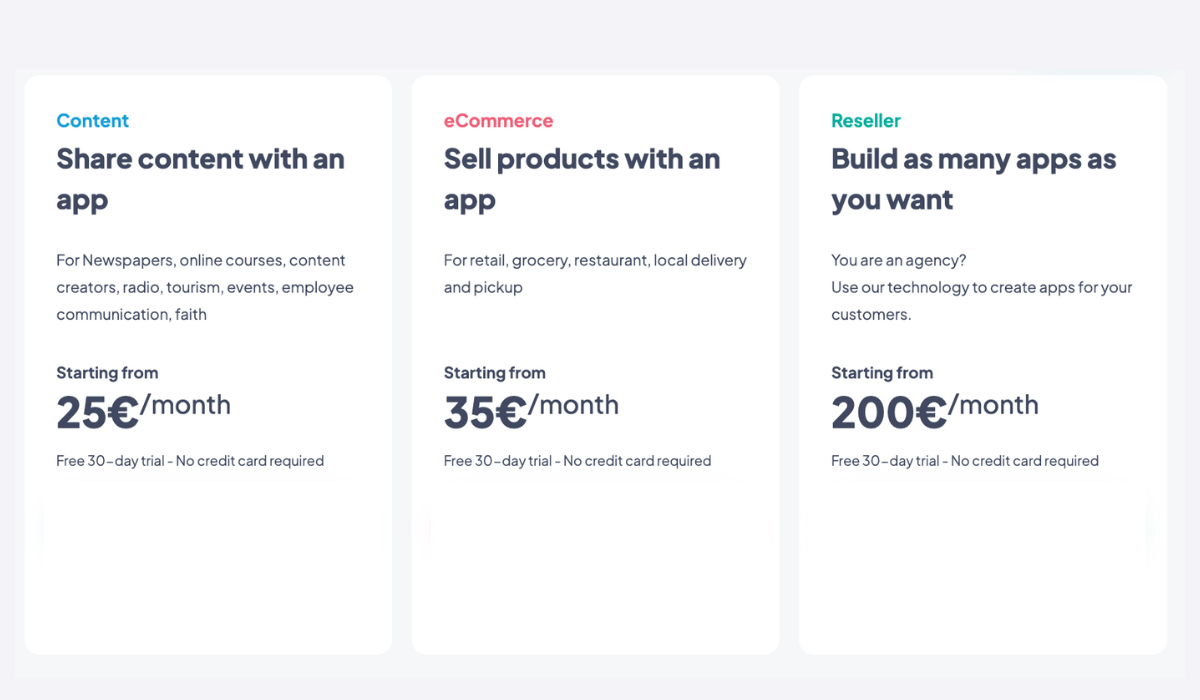 One of the main advantages of building an app with a no-code platform is of course the price. The cost of building an app is an important factor that very often will deter a business from joining the mobile app world.
App builders are far
more affordable
, and usually, work with a subscription. Most platforms offer monthly and yearly options. Plans will vary depending on the platform, but also the features you're looking for or the level of customization needed.
Additionally, with an app maker, you don't need to worry about having to build two apps if you wish to be present on both iOS and Android. With an app builder, you only need to create one app, and the platform will automatically create an iOS and an Android version (depending of course on your subscription plan).
With a platform like GoodBarber, you can also create multiple apps with the right plan.
GoodBarber's plans start at
$25/month
for a
content app
and $35/month for an
eCommerce app.
3. What to expect when using a mobile app builder
These web-based app makers, usually, will make you start with some type of template. Which makes it much less intimidating than starting from a blank screen.
From there, it's just a matter of customizing the app with your color scheme, fonts, icon, and unique content or products if building an eCommerce app. These platforms are mainly drag-and-drop interfaces or plug-and-play marketplaces to add different types of features to your app. For example, let's say you wanted to incorporate blogs into the app, then you'll add a Squarespace or Vimeo plugin. Then the platform can just pull those videos directly from your YouTube account.
However, not every app builder offers the same features and functions. Some are better, and more advanced than others.
So you might run into some limitations or restrictions, depending on the no-code platform you're using.
Benefits of using an app builder:
Significantly lower cost compared to traditional development
No coding skills needed
The app maintenance is provided by the platform
Easy to update and make changes
It's faster to create an app using an app builder
Easier to maintain the app post-launch
No surprise fees or unexpected costs during the development process
Everything is done from one interface
You only build one app for iOS and Android.
4. Choose your no code mobile app builder
A crucial step when deciding to go for no-code development is to take the time to
choose your app builder
.
Besides the cost, there are a few criteria to base your decision on:
Interface:
The platform should be easy to use and intuitive. App builders are an efficient DIY solution for people that don't have developing skills, so make sure the promise is kept and that you can navigate the interface smoothly. Think about the user experience too. Using the app must be easy not only for you but for users as well. The best way to know if the app builder provides a good user experience is to download one of their apps and play with it for a little while. Use the free trial to take a quick tour and check that the platform meets your expectations and that you are comfortable using it before committing to a subscription.
GoodBarber offers a 30-day free trial for you to test all our features and get to know our tool.
Customization:
Not all app builders will offer the features you want. So, make sure you choose an app builder that has no limitations on the features you really need. Choosing the best app builder with limitless options will help you build a more customized product. GoodBarber has a library of
over 100 extensions
and no-code integrations such as
Zapier
and
Make
. Still can't find a specific feature? Get in touch with our Service+ team and they will develop that custom feature for you.
Reputation:
The mobile app builder market expands on a daily basis. With a vast choice of tools to choose from, it can be tricky to find the right one for you. Start by looking at the customer reviews, and check out if they have success stories or case studies of actual clients. You can also check the credibility of the app builder by downloading apps that have been created using these platforms: are the apps of high quality, do they have a beautiful design, do the apps crash, etc?
Support:
It's good and well to use a no-code platform accessible to anyone, but you might still find yourself stuck during the creation of your app. Then, what does your app builder does for you? Do they offer any support: online help, tutorials, or/and a support team? A native app is not a website. It is not a simple formality to publish it on the Stores (App Store and Play Store). You'll need developer accounts. Then you need to start the publishing process to get your app approved. Sometimes it is rejected because it doesn't exactly follow the store rules and you will have to make changes accordingly. Some platforms (like GoodBarber), have a service that handles the publishing of apps
5. Create your app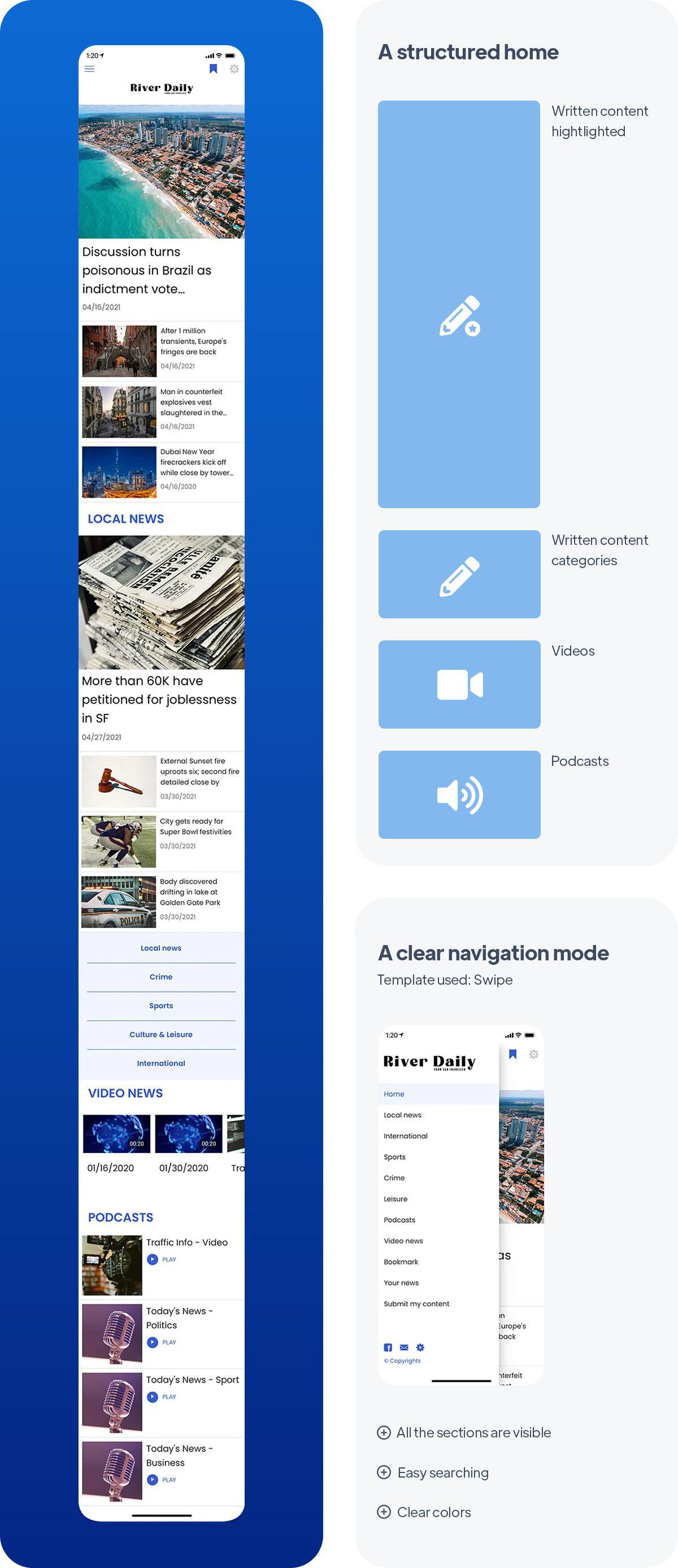 Once all these steps are done, you can start creating your app.
The advantage with an app builder is that you won't start from scratch. They usually offer templates to get you started and then customize them.
To create your eCommerce or Content App, follow these steps:

Step 1: Choose your template. You can select a template that matches the type of app you want to build: online store, news, podcast, content creator, etc. All the templates have features according to the business. For example, a radio station app will have a player, podcast section, and live broadcasting. An app for a spa will have a booking section and a blog. You can later add more sections/features to your app.

Step 2: Add branding. The template will already have a pre-made design, color theme, fonts, and navigation mode. If you already have your own branding for your business, you can add it to the template: your logo, splash screen, and icon. Customize the design of your app to match your brand. With GoodBarber, you can see live every change to make to your app.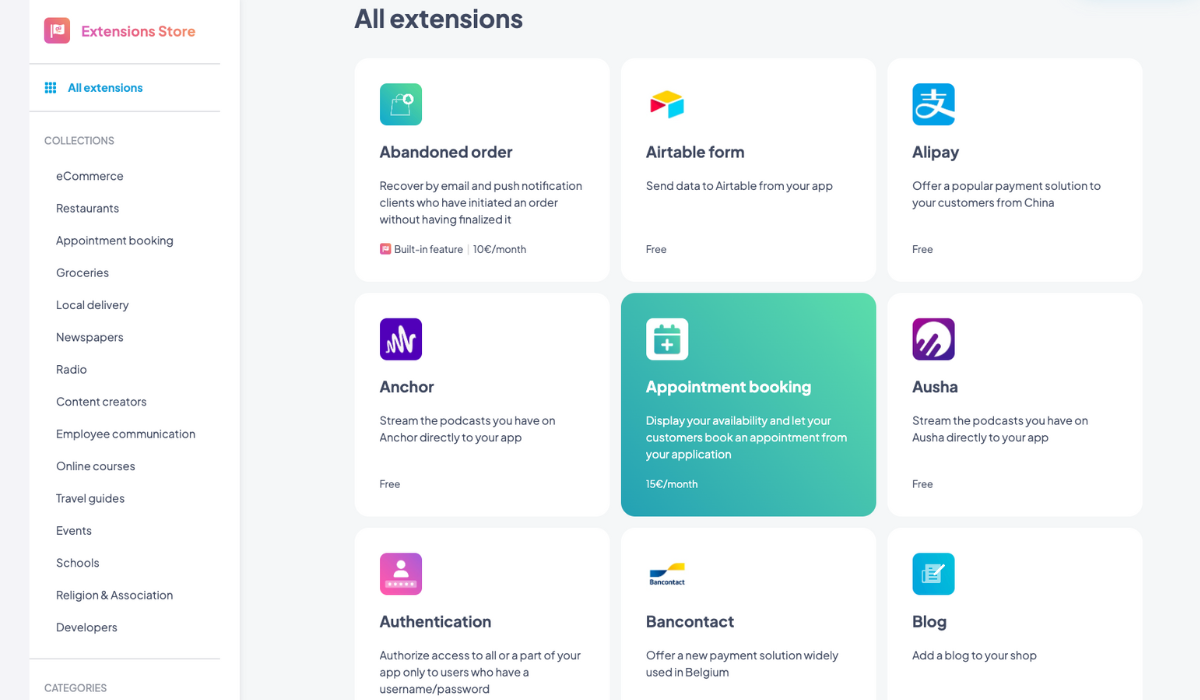 Step 3
: Add your content or products. You can now start adding your content or the products of your online store. You may need to add more sections relevant to your business. With GoodBarber, this is easily done in your app back office. the right side menu allows you to add sections in 1 click, while the left side menu allows you to add more content. For example, add an article, or add a collection to your store.
Step 4
: Once the content is done, time to optimize your app for growing your business. Add sales optimization features for eCommerce apps or community features and in-app purchases to your content app. GoodBarber has a large library of extensions to meet all your needs. The extensions store is available directly from the app back office. Once you found the right feature, simply click install and follow the steps in the editing panel.
Step 5
: Publish your app. You've arrived at the last step. After testing your app, you can start the publishing process. The App Store and Google Play each have their own process, but in both cases, you will first need to get a developer account. You can find all the details on how to
publish an app on the App Store in this article
, and in this one for
Google Play.
In summary
Ultimately, building your own no-code app is easy. Expect to spend some time researching the right app builder for your needs and getting familiar with their tool. After that, it comes down to adding your content and features and customizing the design to match your brand.
With an app builder like GoodBarber, you will be present on the Stores in no time. Try out our platform for free for 30 days, browse our templates, and the extensions store, and check out our resources to guide you along the way.
Start your app building days now
Build your app in 5 easy steps with GoodBarber

1. Create Your Account:
Choose App name and App template
2. Design your app:
CAdd your branding: color palette, fonts
3. Add Content:
Follow the new "Get Started" Menu in your Back-Office
4. Add advanced features:
Use the Extensions Store to optimize your app
5. Submit your app to the stores:
Click on the "Publish my app" button
Try it for Free: