2020, A GoodBarber year in review
Written by Marie Pireddu on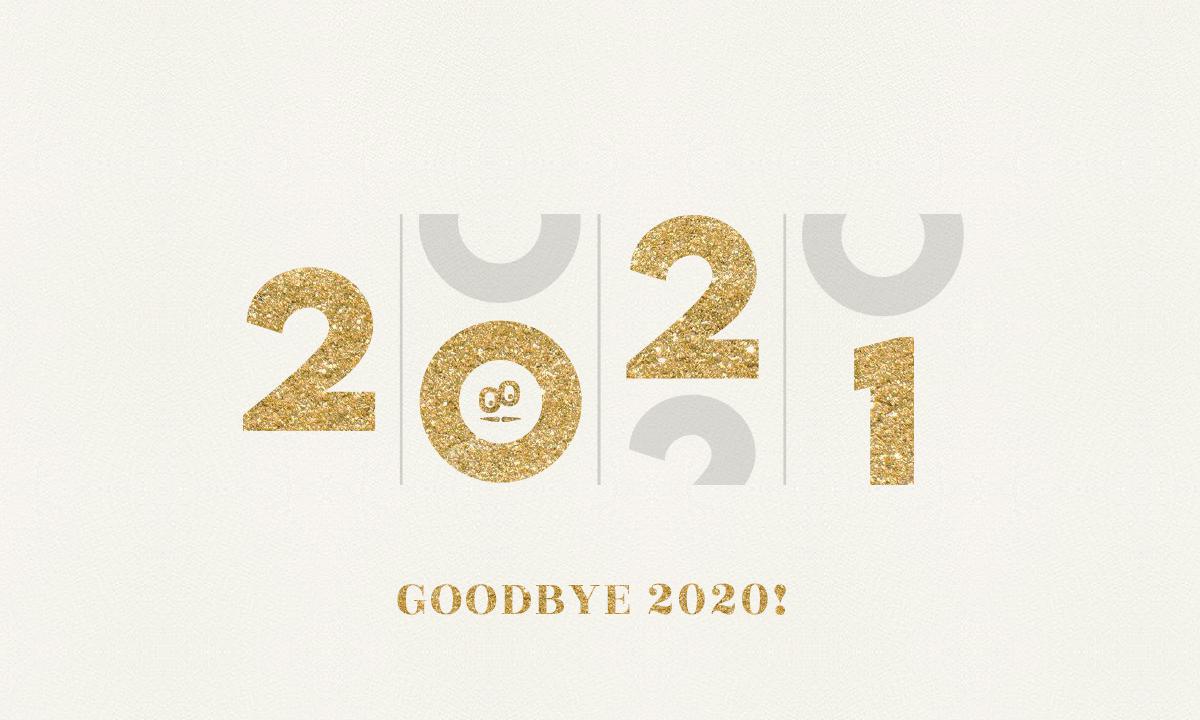 What a year, right?

The Covid-19 pandemic has been one of the main events that made 2020 a year like no other.
It changed our way of working as we knew it.
It took its toll on many communities and small businesses.
Being present on digital channels has proven to be a must for these businesses.

2020 has been a year of unprecedented changes and challenges. But we remain optimistic. We've seen the people helping people. Businesses stepping up and even grow.

As we are a few days away from leaving 2020 behind, we take a moment to look at GoodBarber's key moments.


Adapting to the new norm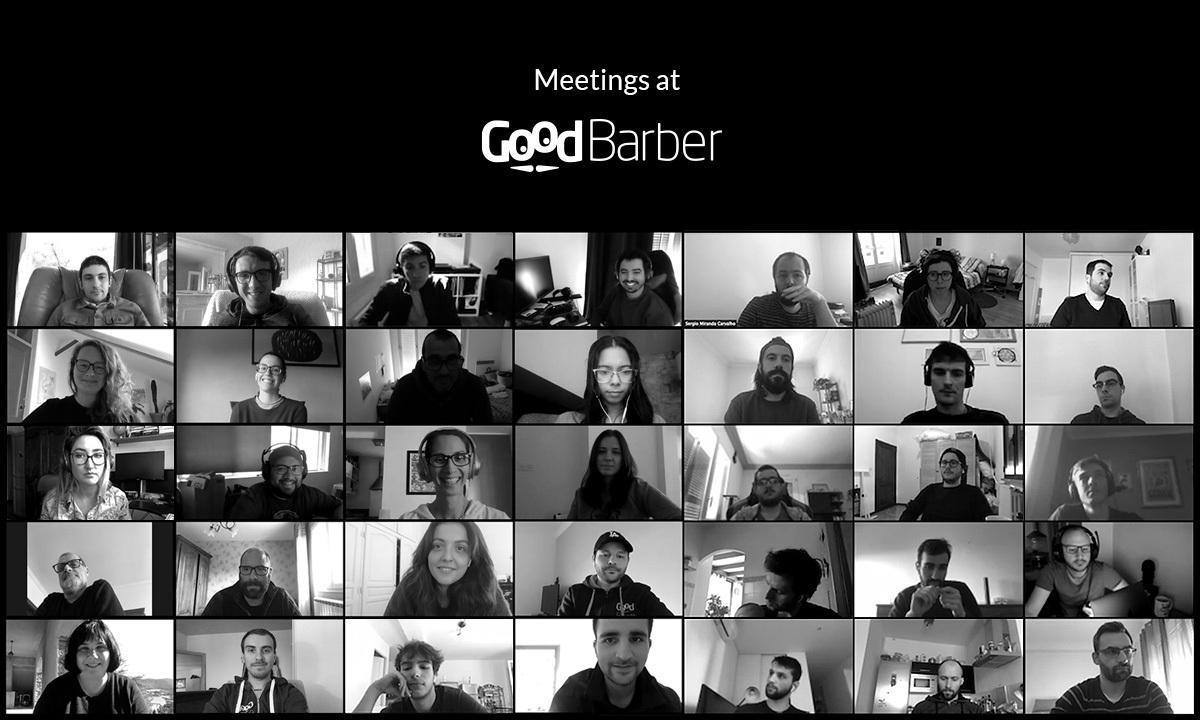 This past year, the Coronavirus has brought unprecedented challenges to the way companies work and organizations had to reimagine their work and the role of offices in creating a safe and productive environment.


Since March all our teams ( Ajaccio, Lisbon, Coimbra, New York) are working from home.

WFH is not something new for us. In our SaaS industry, we have a hyper-connected culture and organization. However, this is the first time that everyone works remotely at the same time. Even if the adoption of this new configuration requires us much less effort than other more traditional companies, we consider that we are still in the learning phase to find an optimal way to operate. Creating the best conditions so that the totality of GoodBarber's collaborators and their families remains safe is our priority.

New features to help our clients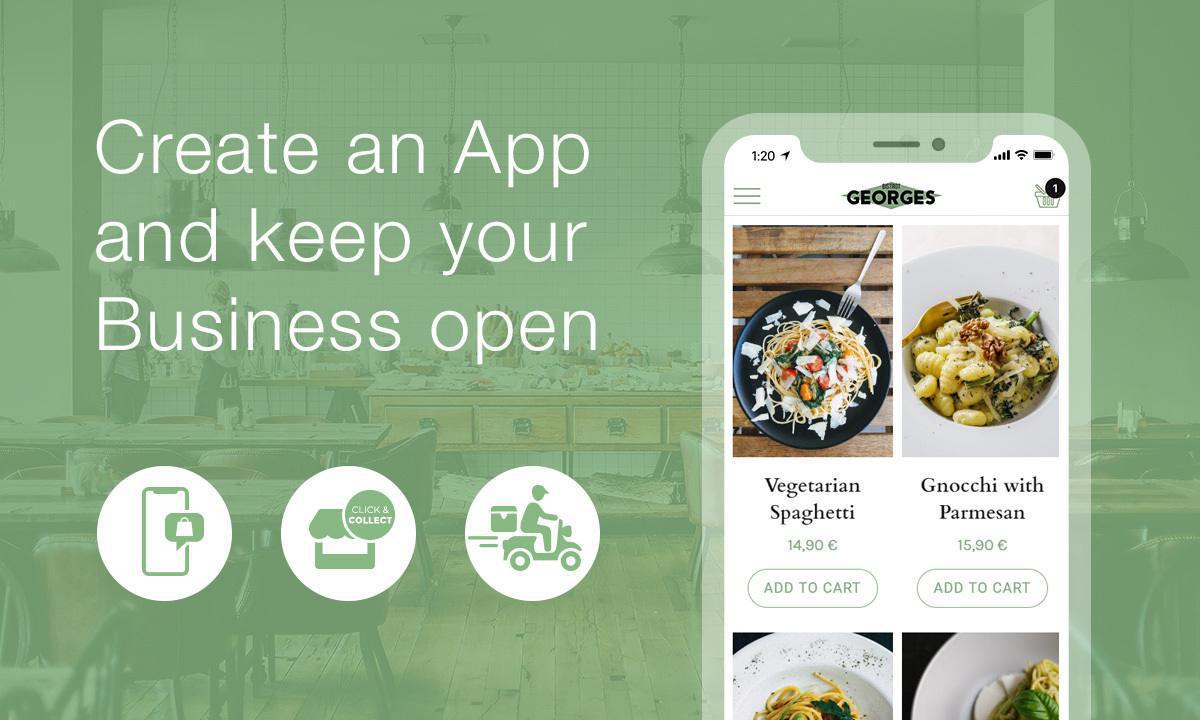 From lockdown to restrictions, and social distancing, retailers, independent shops, grocery stores, and especially restaurants have had to adapt and find solutions to keep their business running.

Digital channels have become the new norm and embracing mobile technology a must for small businesses looking to maintain their activities.


So during this time, at GoodBarber, we never stopped developing our platform and create new features to help our clients.

We're here to support you by offering features adapted to your needs.


3 key features allow you to keep serving your clients while respecting social distancing and safety measures for them and your employees.


Once you've set up your shop and activated your delivery and pick up options, five new sales optimization add-ons are now available to help you build a loyal client base, increase recurring orders and simplify the shopping experience for your clients.


Quick buy button : With this new add-on the Quick Buy button, your clients can easily add products to their cart from the Home page (product list widget) or while browsing a collection.
They never leave the page they're browsing, allowing them to view more products and therefore helping you increase your cart average.


Store locator : Merge your online and offline business. This add-on allows you to display your store locations on your shopping app and help your clients find you easily, simplifying the shopping experience.


Abandoned order : Abandoned order is a dreaded term for online shop owners. You can now take action to recover these orders with dedicated emails or push notifications.


Offline payment : With this add-on, you facilitate your clients' shopping experience by allowing them to pay outside the app. What are the benefits for your shop? It builds trust around your brand, boosts sales, and not least, no more payment gateways fees.
Buy Again Button: Your clients can renew their orders with one-click.

This new add-on will speed up the process of completing a transaction resulting in an increase in conversion rates.
Discounts: Reward your loyal clients with discounts or encourage their first purchase. Build loyalty around your brand and boost your conversion rate.
Thanks to all of these new features and updates,
more than 15,000 apps
created with GoogdBarber have been published on the Stores in 2020.
A Revamped Reseller Program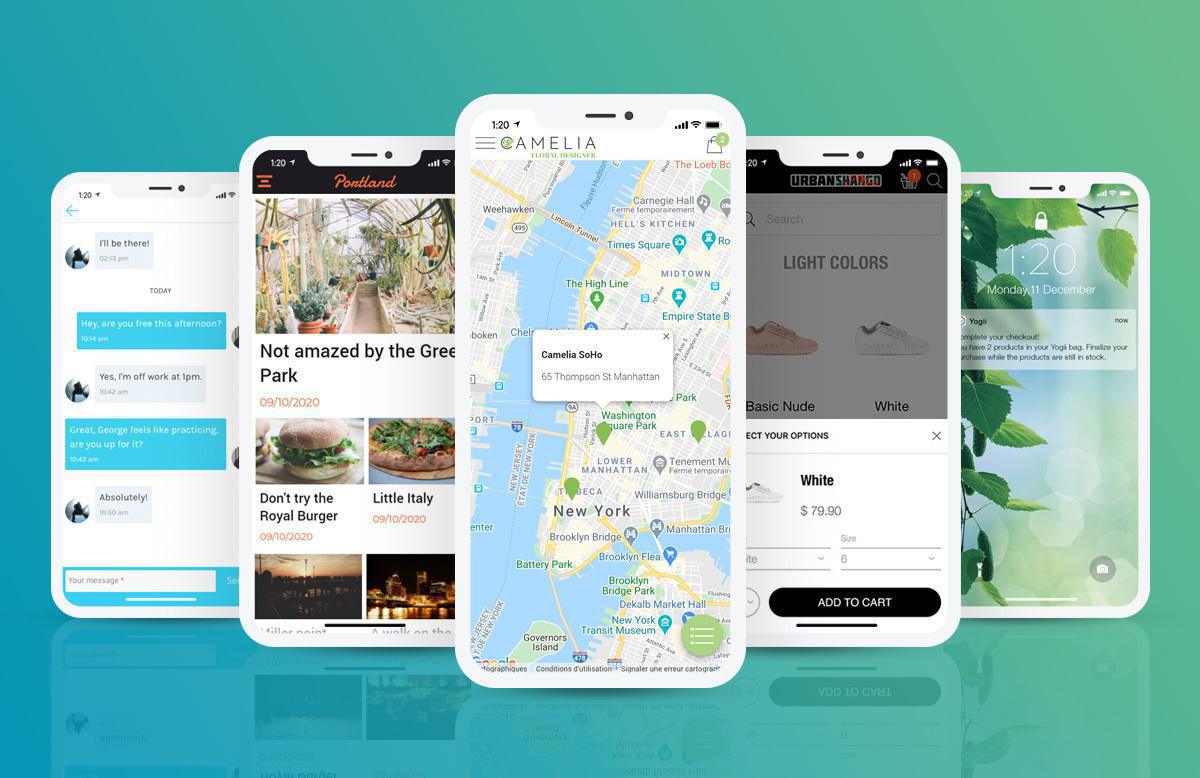 New marketing tools: As an agency, you need to promote your services. And to do this, you need up-to-date and documented resources. We consider it a must to become a successful reseller. That's why we've created documents with content that you can use completely free. You can of course adapt it to your company and add your logo.
We've also developed this document in the form of a presentation (slides). And finally, we put in a Zip file, all the pictograms and images we used to make these presentations. We provide pictograms for e-Commerce, or for Content. But also screenshots of Apps in smartphone mockups (Apple and Android) as well as screenshots of the back-office.


Resources page: As a client reseller, you also have access to a new resource page. All the tools available to become a successful Reseller gathered on a single page for easy access.


Of course the Agency Guide : A complete 35-page guide dedicated to the actors of the mobile sector who have the ambition to create apps for their clients.


A consistently updated blog section dedicated to Resellers with tips, best practices, and Agency Spotlights.

New video tutorials
You asked we listened.

You can find on our website and YouTube channel a series of video tutorials to help you create a successful app.

Each platform has its own tutorial playlist:

Classic tutorials : 46 videos to show you how to design, create content, monetize, and grow a loyal user base.


Shopping tutorials : 40 tutorials to set and launch your shop: products, collections, shopping, payment gateways, taxes. Everything you need to know to start selling online!

Your 3 favorites blog posts