You can search for an order from your back office. Go to the left menu " Orders ". It will open your orders list.

You will find 3 tabs:

- "Pending": These are orders paid by clients that are current or pending processing;
- "Closed": these are orders that have been delivered to your customers.
- "Canceled": these are orders that have been canceled by you or by the customer.

At the level of each tab, you have the possibility to search among all the orders received. This search can be done by:

1. Customer's name
2. Order number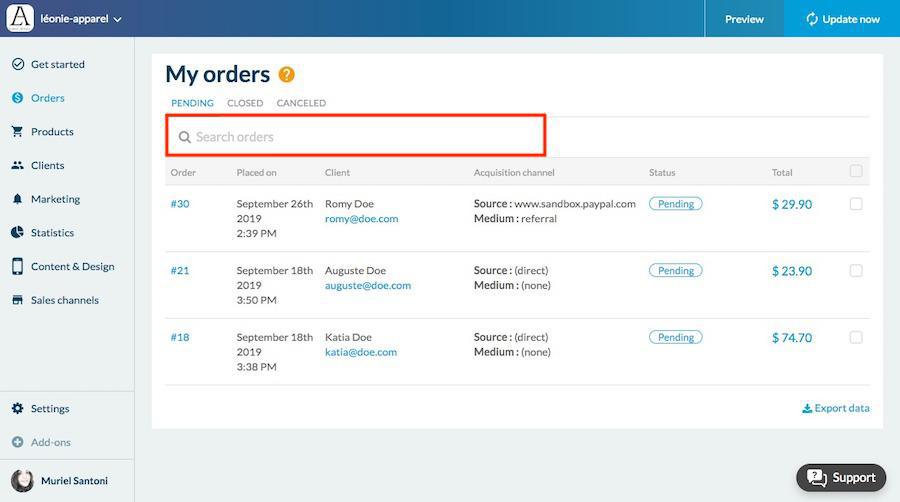 Your clients will have access to their orders list directly on their account page.
More articles