Send the invoice to your customer
Your customers may need an invoice to justify their purchases. Providing an invoice to your customers might also be a legal requirement.


Shop details and Legal information
Each invoice provide details regarding your shop:

- Name of the shop
- Address
- Phone number and email address

You can edit these details on your store settings: go to the menu Settings > Shop information > Shop information, then fill in all the mandatory details in the Shop address part of the page.

Depending on your country, you might have to add legal notices about your company. You will add them in the "Invoice Footer" insert located in Settings > Shop information > Shop information, invoice footer located at the bottom of the page.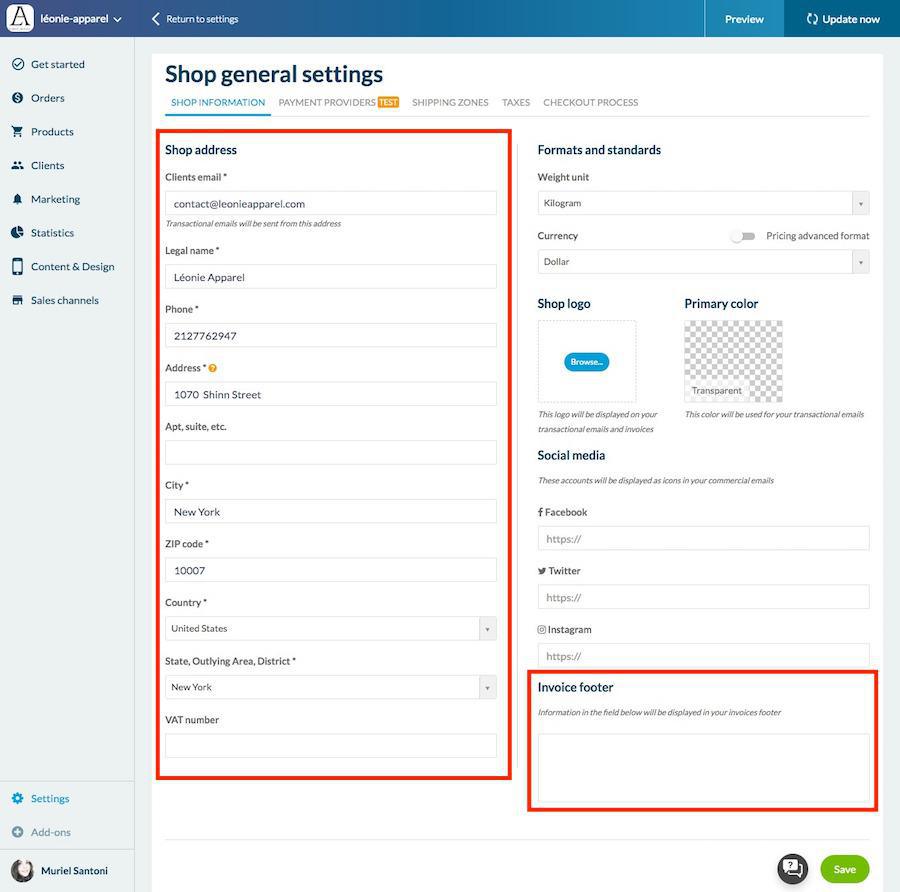 Provide invoices to your clients
Invoices are automatically generated as soon as a valid payment has been made by your customer.
Each invoice is visible on the relative order details.

Invoices can be downloaded from client account & shop back-office.

To download an invoice from your back office :

1. Go to Orders
2. Click on the order number.
3. Print your invoice by clicking "Print invoice"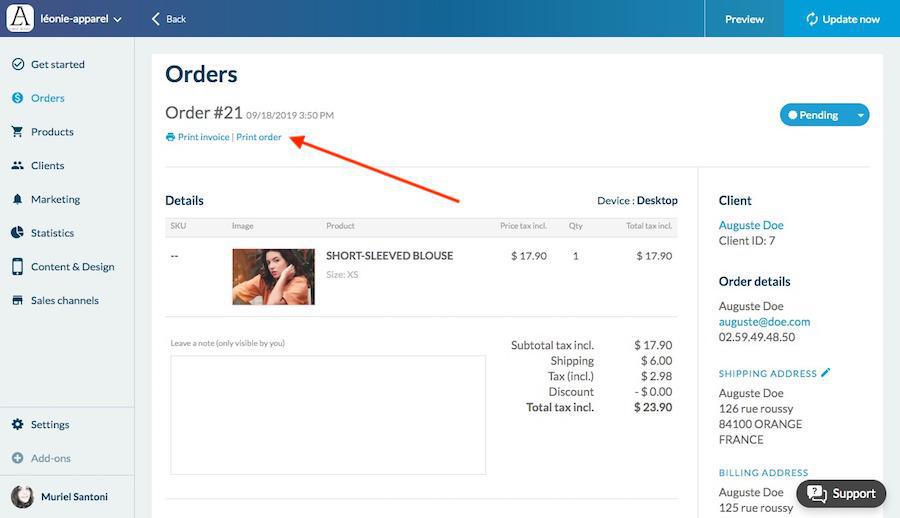 Your clients can access their invoices at anytime from their account page.

For this, they need to:
Log-in on your shop
Go to "My Orders"
Select the order
Click "See invoice" under the billing address.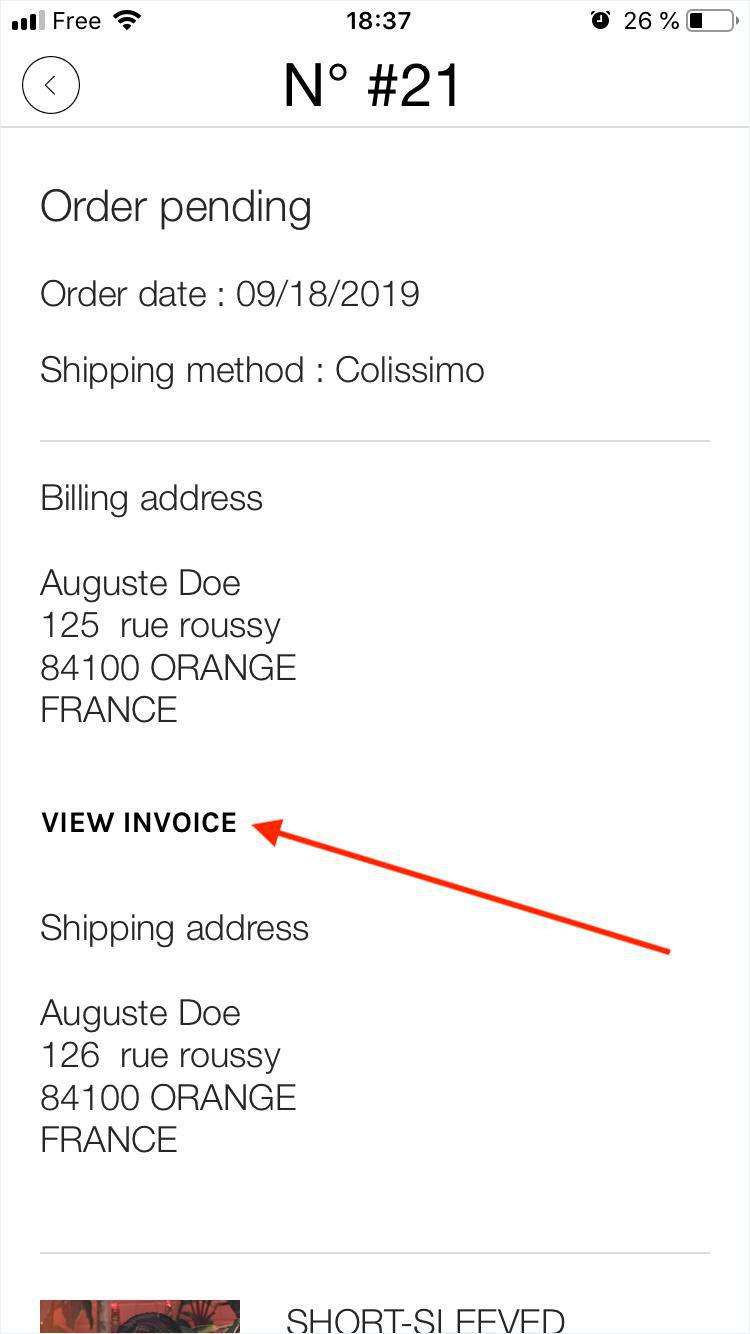 More articles