All you need to know about the GoodBarber CMS
Written by Elena Debonis on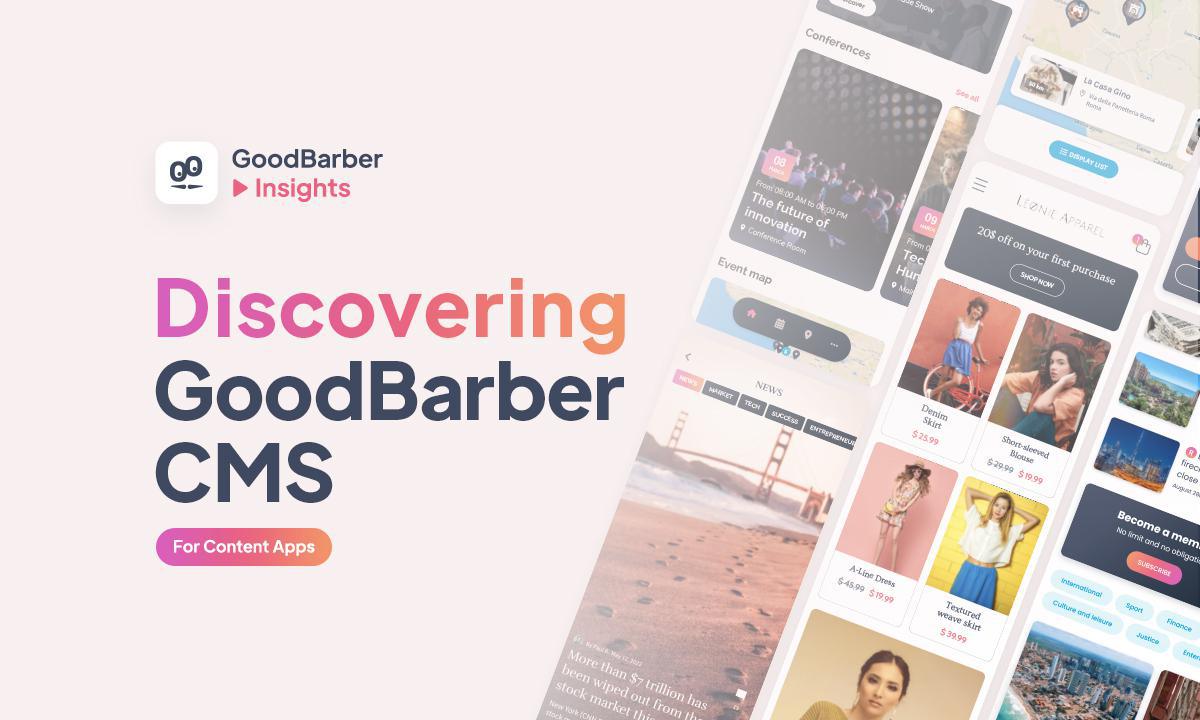 In this article, we want to focus on our CMS (Content Management System), the beating heart of our content applications, and better explain how it works.

GoodBarber's CMS is, by definition, a system integrated into your back office that simplifies the process of creating, publishing, and managing content within your apps. We can consider it a modern newsroom with advanced settings to manage your team and plan your editorial.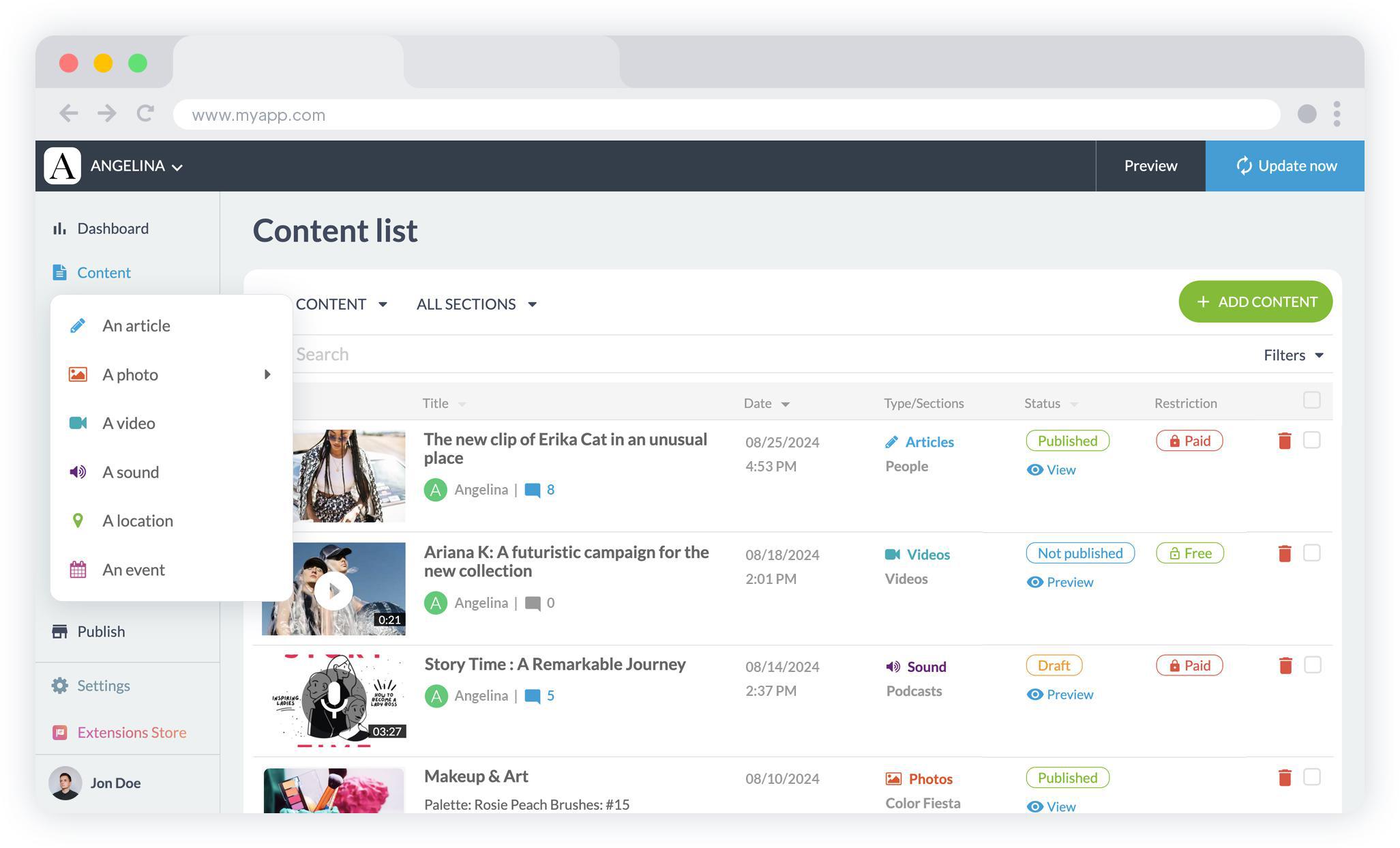 Using our CMS is simple and intuitive: log in to your content app's back office and click "Content" in the menu on the left side of the page. You will then see a submenu that allows you to add a new piece of content, access your content list, manage comments, or access content that has been moved to the trash.

Let's look below at the types of content you can create or upload to your app:

Articles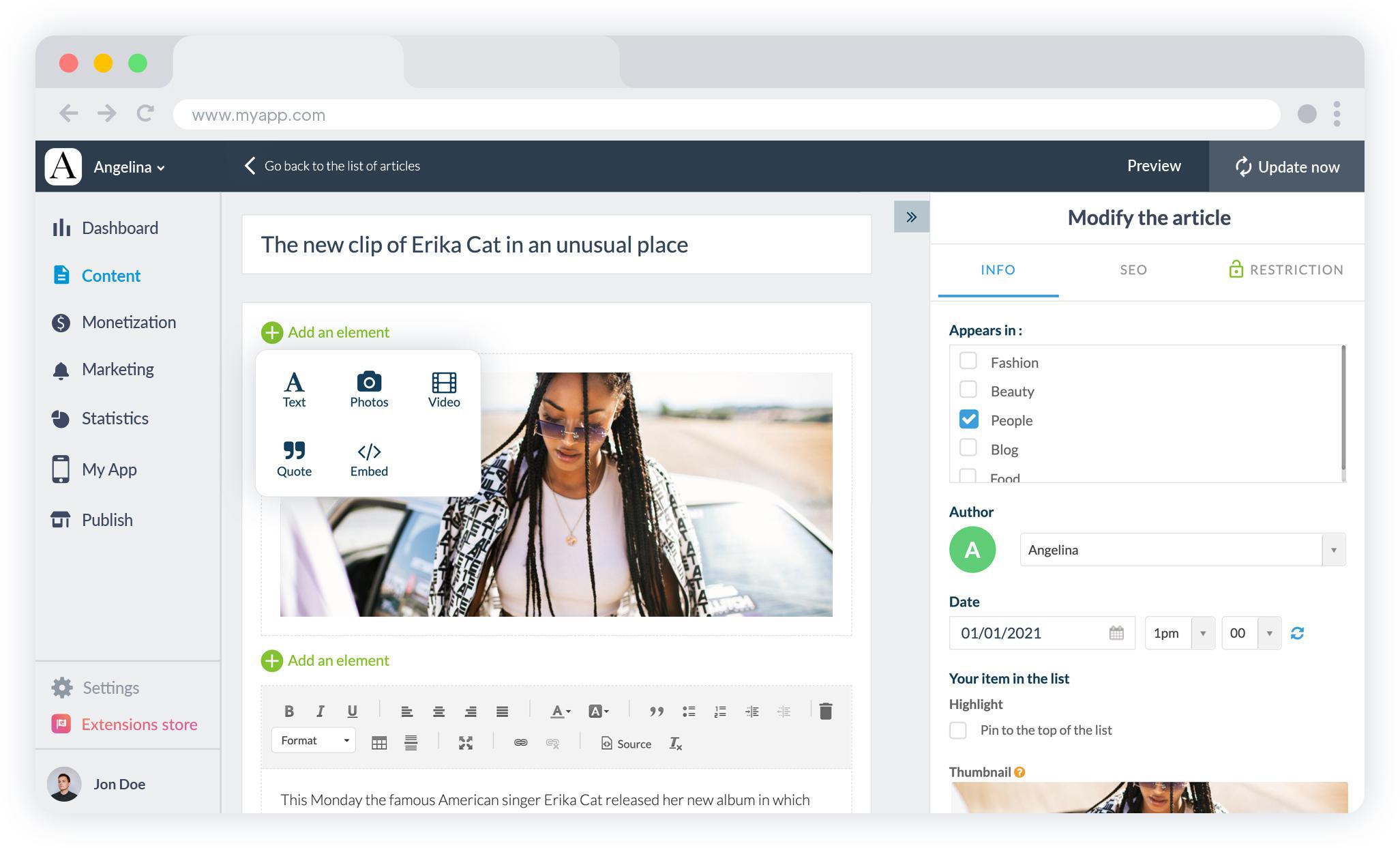 They can contain elements: images, text, videos, quotes, and embed codes. You can customize their author and publication date, include a PDF file as an attachment, customize their design, and, most importantly, organize them into sections or categories.
Photo Galleries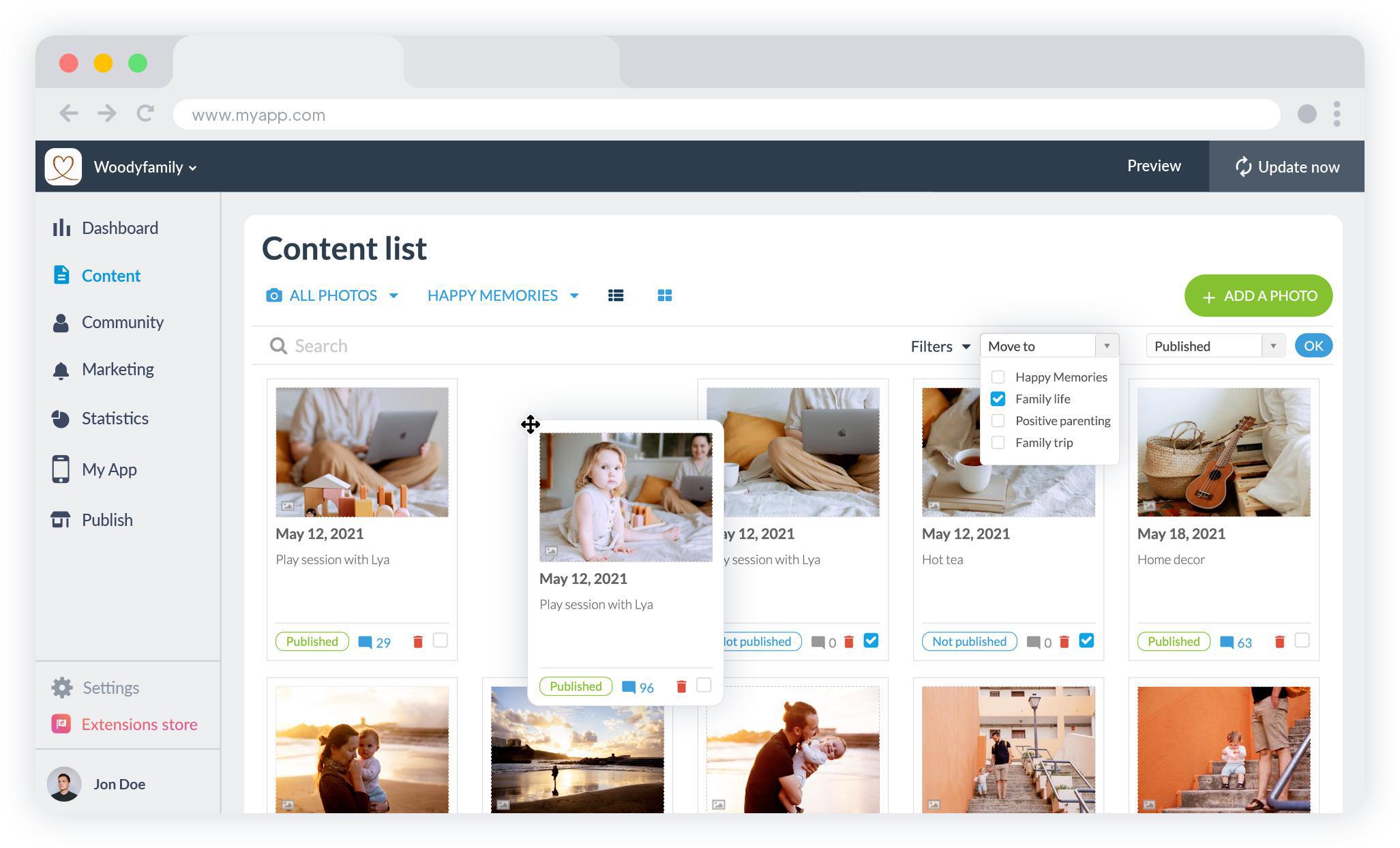 These are collections of photos to be displayed according to the template you select and enriched with details such as titles and descriptions.
Videos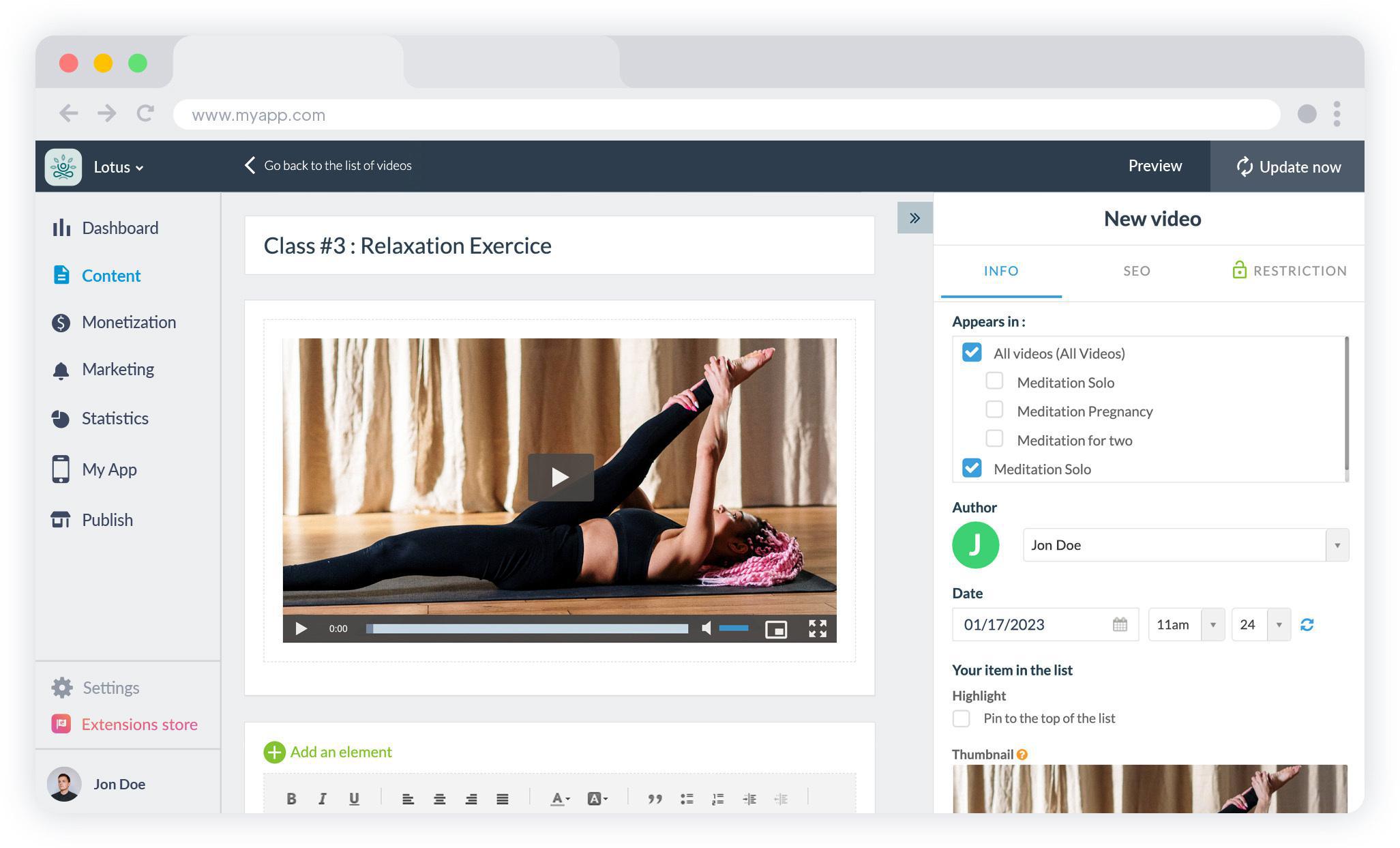 Add your video content by uploading it directly from your computer or inserting the embed code if it is available on an external platform. You can enrich the detail page by adding other elements like texts, images, and more.
Podcasts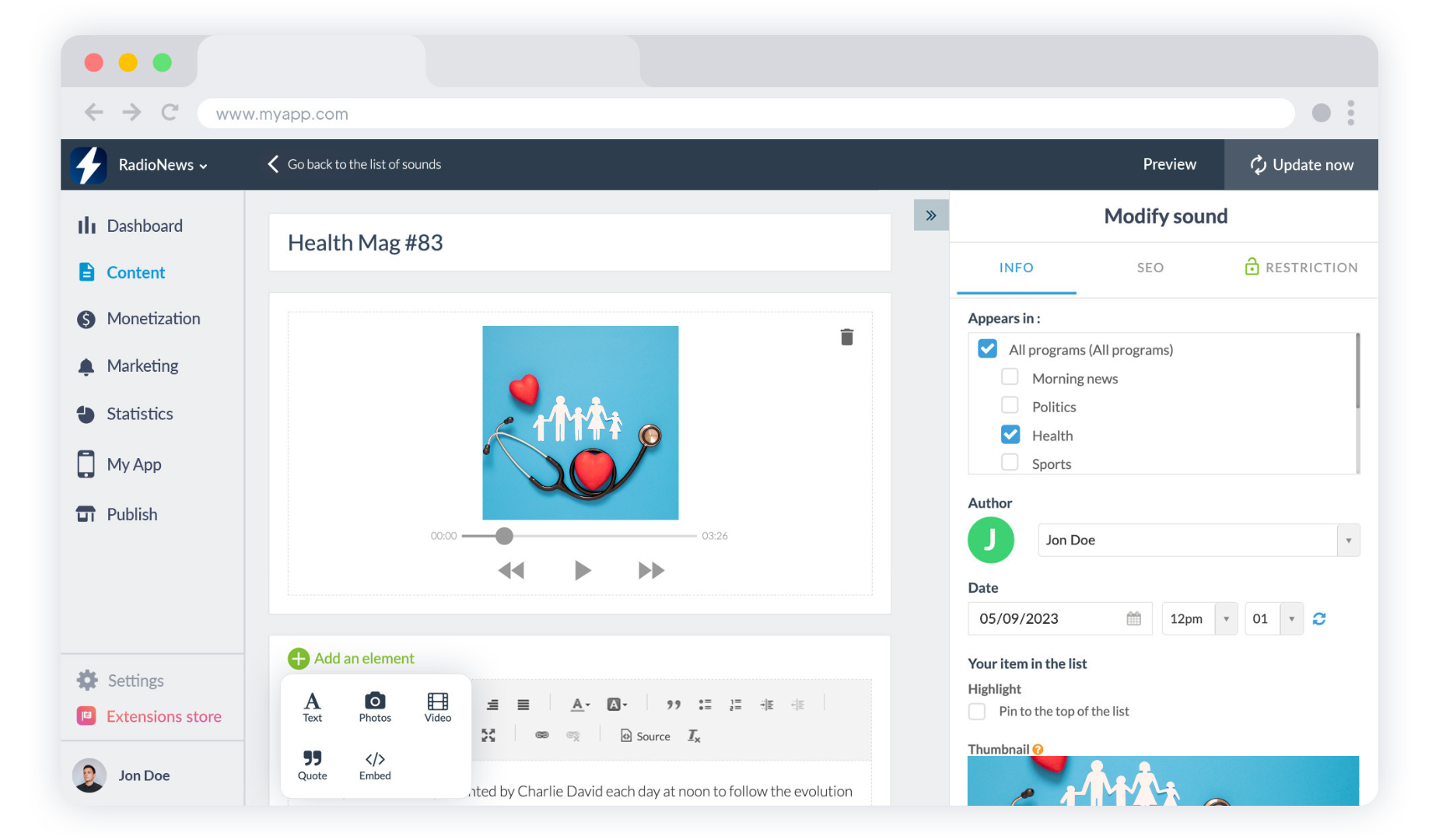 You can add audio files by uploading them from your computer and view detailed information such as description, author, publication date, and more. You can also attach links to external platforms for purchasing music tracks and albums for sale.
Maps
The map section allows you to create and display geolocated points on a map. It is handy for pointing out places of interest to your users, enriching each location entered with details such as text and images.
Agenda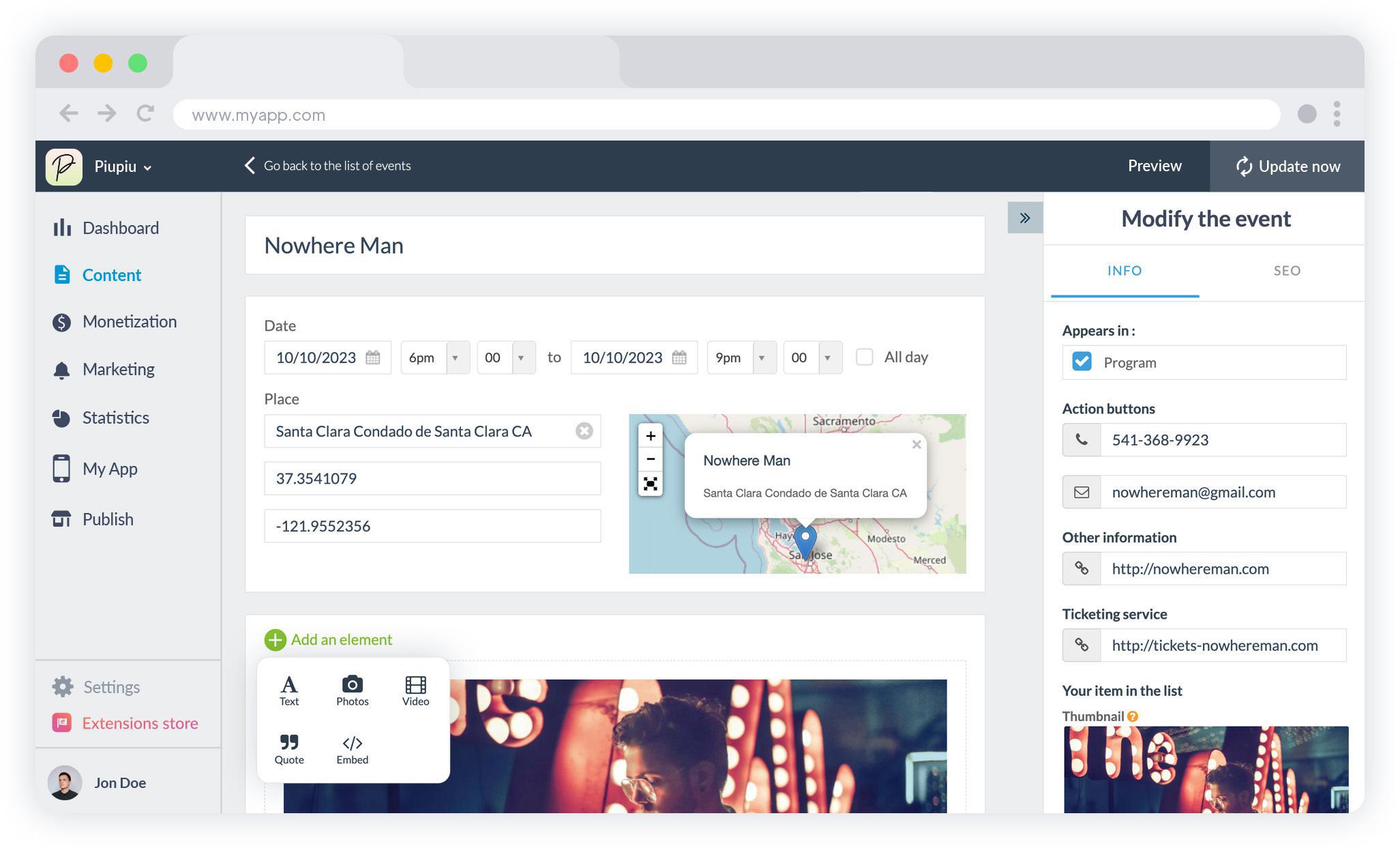 The Calendar section allows you to enter your events' date, duration, and description. You can specify the address or instructions for attending online and add a link to redirect users to the ticket sales page.
Additional features
To manage and customize your content, GoodBarber's CMS offers several options that allow you to schedule and organize your content to the best of your ability. To name a few:

Publishing status management. You can manage the publication status of each piece of content. You can save it as a draft, publish it, and unpublish it manually.

Deferred publishing and unpublishing. You can precisely schedule the release and end date of your content, making it available at a specific moment or timeframe.

Content categorization and sorting. Create unlimited categories to organize your content within a CMS section. For each section or category, you can sort your content according to several criteria: creation date, alphabetical order, number of comments, and choosing which range to highlight.

Filters and meta tags. You can choose the criteria to filter your content and establish meta tags to increase the availability of your pages in search engines.

Customizable design. Each piece of content produced within the CSM can benefit from design customization completely independently of other elements (and general app settings): colors, fonts, alignment, and thumbnail design. The design of content created with the CMS is customizable down to the last detail.

Exclusive content. The content of your CMS can be monetized through subscriptions, allowing users who subscribe to your app to access exclusive content through in-app purchases .

Favorite content. You can add to your app a bookmark section to regroup all of the content saved by your users in the same place. Pictures, videos, sound, or articles–all fall within the same section for a user-friendly experience.

Engage with your users
Managing forms to collect information from your users also comes through the CMS. You can compose your form by choosing from 16 different types of information: open answers, checkboxes, multiple choice answers, drop-down menus, date, phone number, and more. Like other content types, your forms can contain elements like texts, videos, and images, and you can customize their confirmation and error messages, as well as the submit button text. You can be notified whenever a user fills out your form, and you can manage their responses directly from your back office.

Another means of interacting with your users is to enable comments under your publications and receive a notification for each new comment. You will then have access to a dedicated interface to moderate their status and manage their responses.

CMS vs. external connectors
You can also connect the app to your favorite platforms, thus publishing your content externally to the CMS and synchronizing it in your app. In fact, there are more than 30 extensions available on GoodBarber that allow "Content Caching": your content is pre-processed, compressed, and cached by GoodBarber in order to guarantee a perfect load time, performance, and stability for your users. All this without a server overload.

Among the most popular extensions are WordPress , Medium , Squarespace , Wix , Flickr , YouTube , Vimeo , Anchor , Spreaker , Simplecast , and Ausha .

Synchronization with RSS Feeds
Also, as part of synchronizing content to and from your GoodBarber application, you can create various RSS feeds.

Specifically, with the RSS Feed and Podcast Feed extensions, you can create a feed that allows you to synchronize content published on an external platform, thus making it available on your GoodBarber application.

In the case of the RSS Events , RSS Map , RSS Videos , and RSS Articles extensions, on the other hand, you can create feeds that distribute content from your app to external platforms.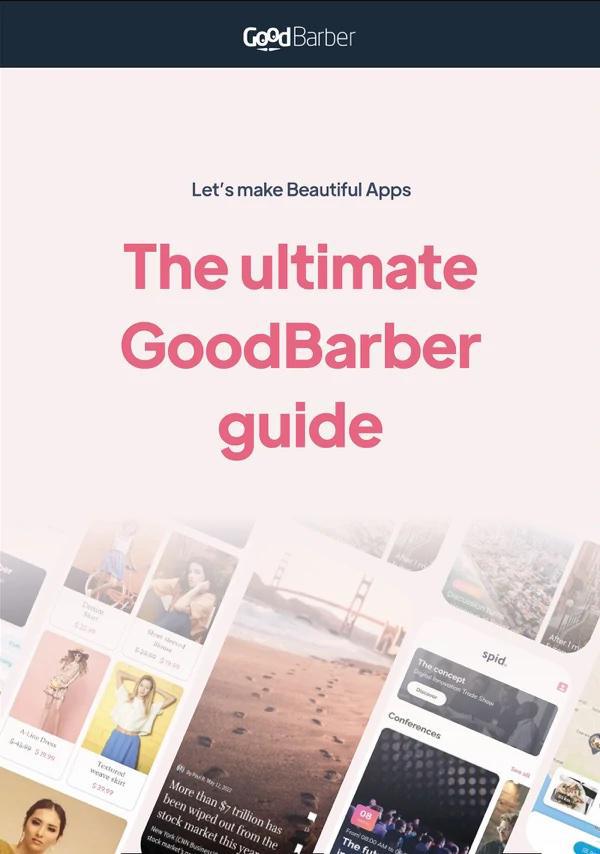 Was this article helpful?
Then download our free eBook, full of information and tips for creating your own GoodBarber application.