You can add and manage your products from the Products menu in your back office.
1. Go to the menu Products > Add

2. Add a title and a short description to your product.

3. Add one or more images to illustrate your product

4. Define the characteristics of your product:
Price ( sale price and compare at price if needed)
Weight ( this info will be used to calculate the shipping fees associated with this product, if you decide to base your shipping cost on the weight of the products)
5. You can add
variants
to your product: for exemple sizes variants for clothes.
6. You can also add additional information regarding your product:
text, image or embed code.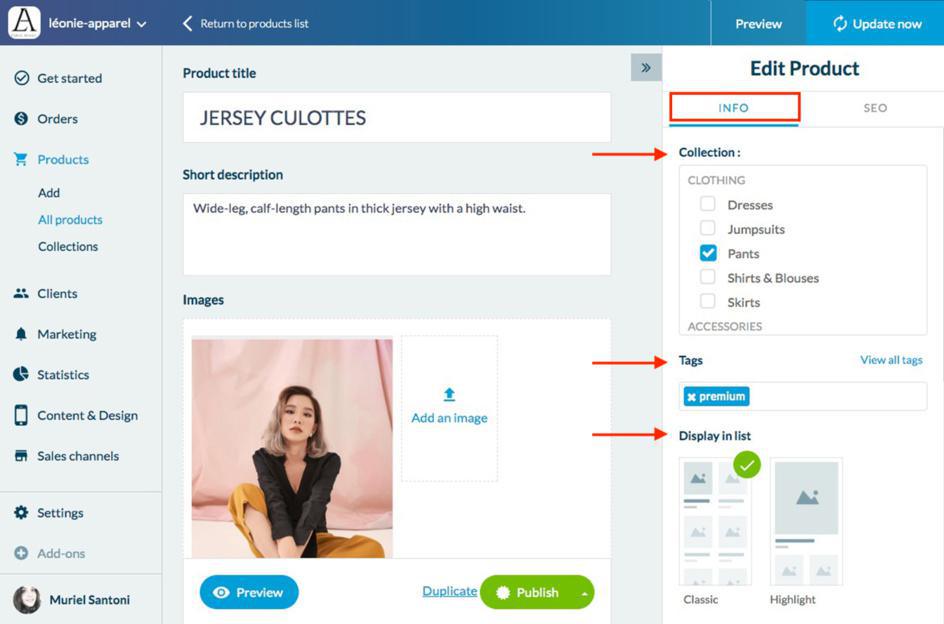 In the menu on the right of your back office Edit product > Info, you can manage your product in more detail.

1. Select in which collection(s) the product will appear
Only if you have already created one or more collections

2. Define tags associated to your product (optional)

3. Select how your product will be displayed in the products list:
Classic: the product will be normally displayed in the products list
Highlight: the product will be pinned to the top of the product lists, in a bigger size than the other products.
4. If you have added at least one
image
to your product , you will be able to manage the
thumbnail
that will be display on the product lists.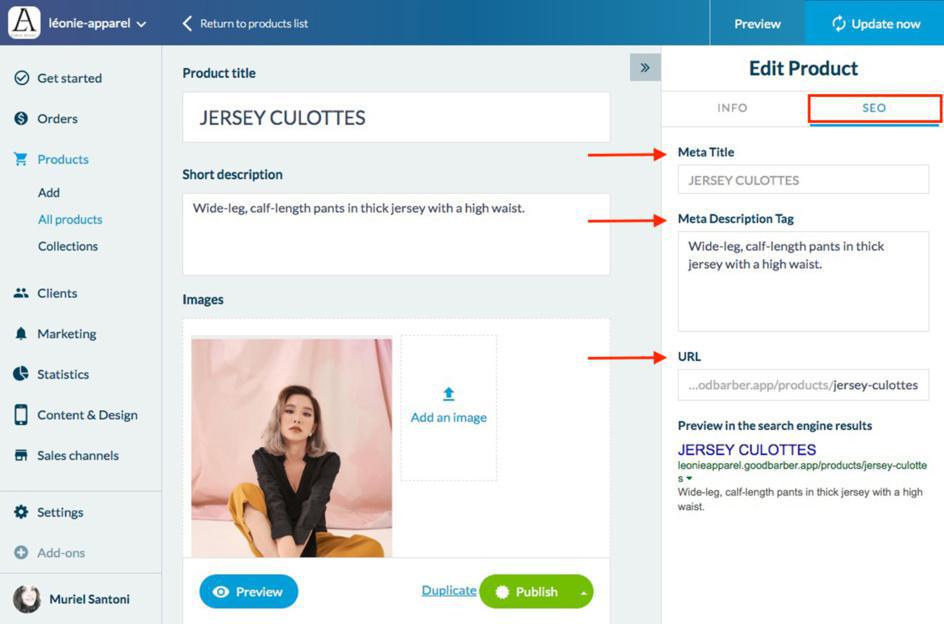 Finally, in the menu Edit product > SEO you can set the Title and Meta description tags, as well as the URL associated to your product.

All along the creation of your product, you will be able to preview the modifications by clicking the button "Preview".

To save your modifications, click "Publish".
To know more regarding the different status of a product, refer to this online help
More articles