2021, a GoodBarber year in review
Written by Marie Pireddu on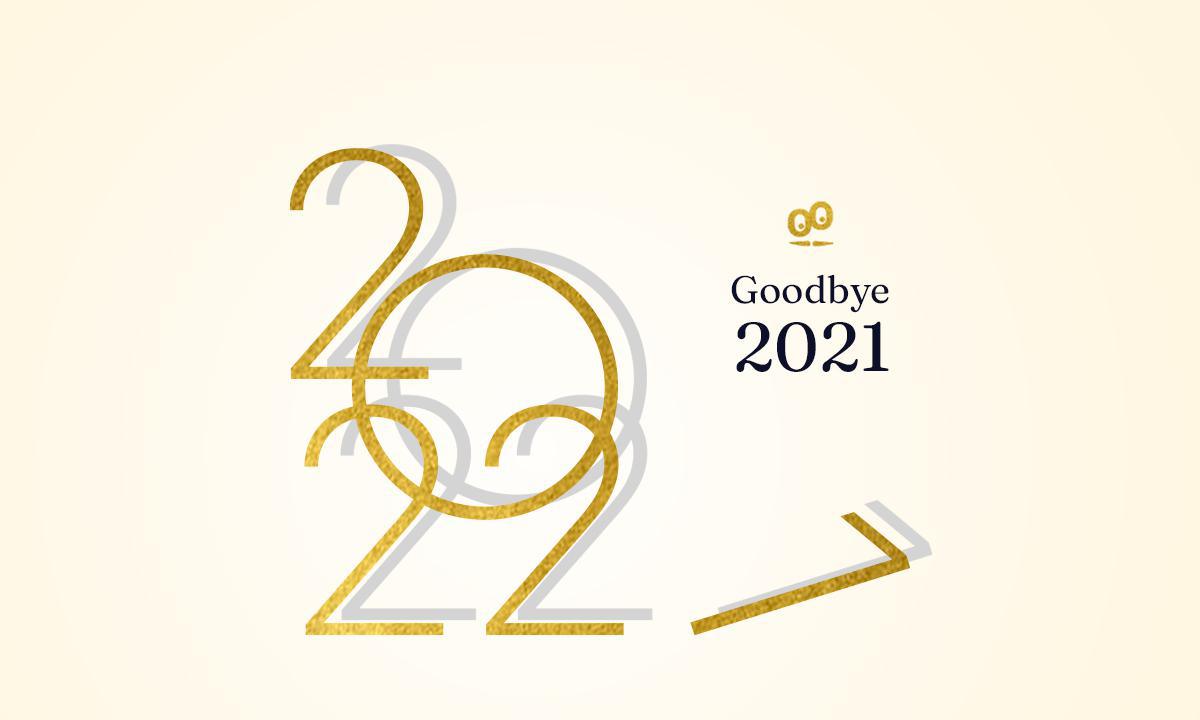 2021 marked a few milestones for us.
Amid dealing with a world that is still having to learn how to go about with the COVID-19 pandemic, we've worked hard to provide you with a more and more powerful tool to help you run successful businesses. Both the Shopping App and Classic App platforms welcomed new features and improvements.
We've also celebrated a big birthday and brought new talents to our team :)

Let's see our key 2021 events.
We celebrated our 10th anniversary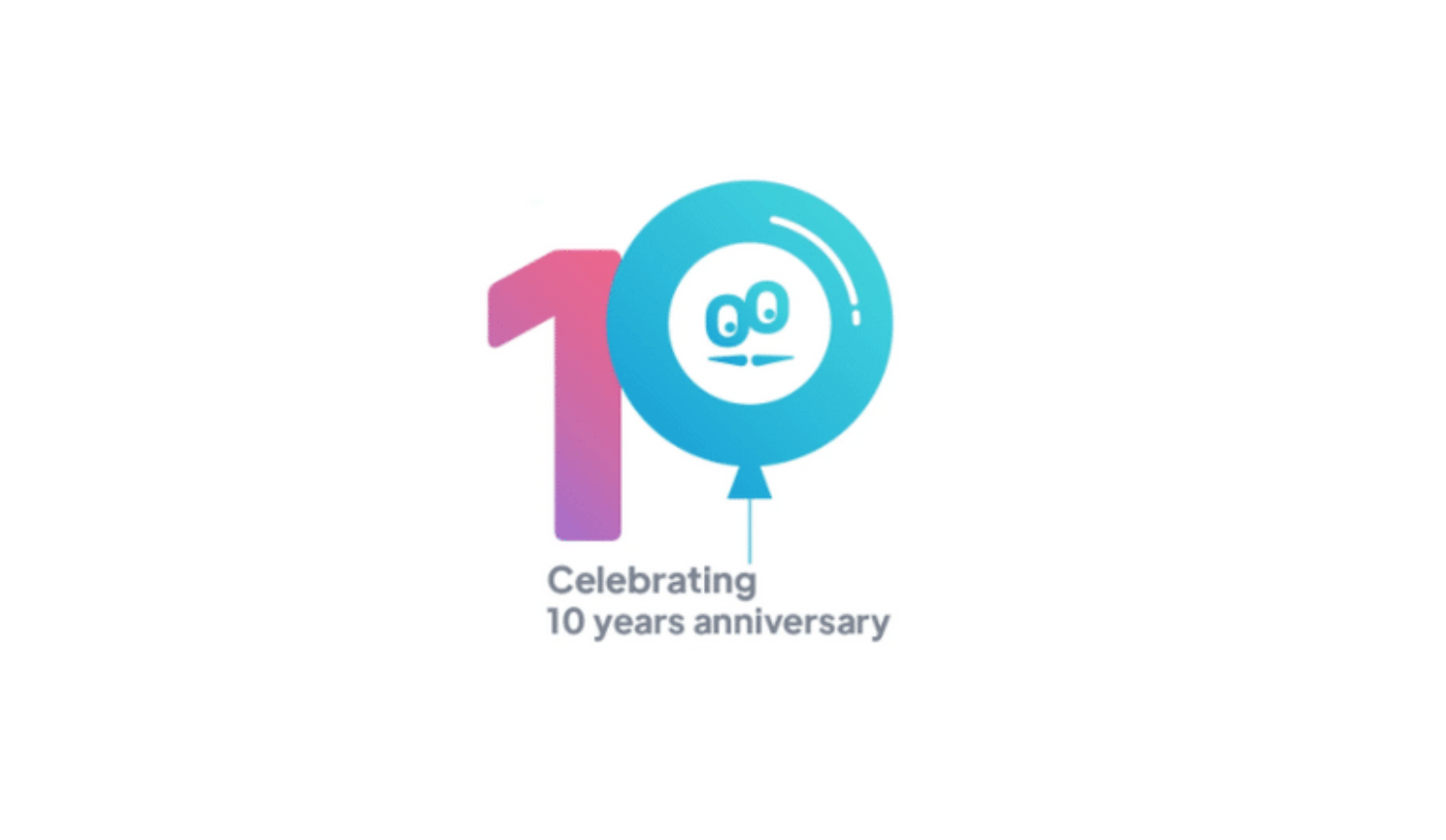 On November 14th, we celebrated our
10th anniversary.
A lot has happened since the official launch of GoodBarber in 2011. From the first steps with Webzine Maker and Duo Apps to going international in 2013, GoodBarber has evolved along the way.
During these past 10 years, as pioneers in the no-code domain, we've constantly been upgrading our platform, adapting to the new needs of a society more and more digitalized (new features, eCommerce apps, etc).
We've also spent time on passion projects. Amongst these projects, Roboticamp, robotics and coding classes on Lego Mindstorms Ev3 robots for young Corsican children. The idea being of creating an interest in technology and programming in future generations.
Another goal motivating our founders is to create and promote a strong entrepreneurial ecosystem in Corsica. Campus Plex, our headquarter in Ajaccio created in 2009, was one of the first co-working spaces in France, and a new Campus Plex 2.0 is underway.
We look forward to the next ten years and to continue bringing the best technology available on mobile and desktop to everyone who wants to be part of this expanding digital world.
We launched GoodBarber Academy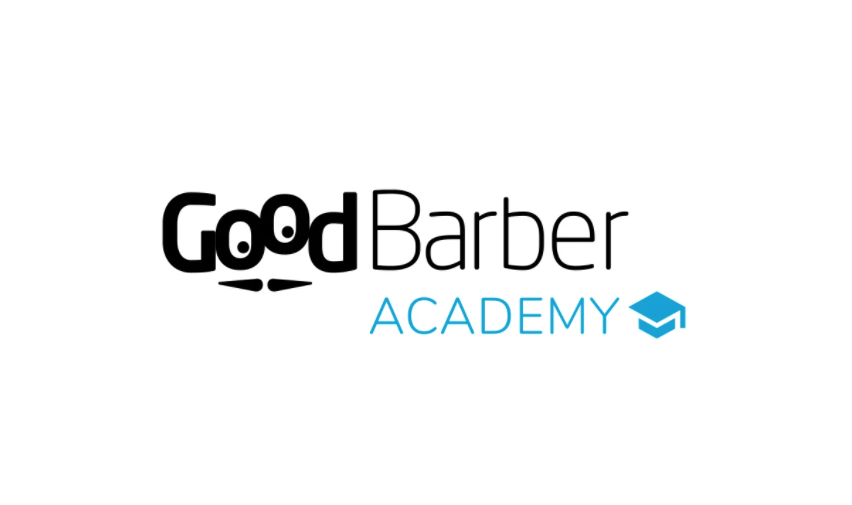 With still the idea of providing you with a powerful and intuitive tool to make the best mobile and web technologies accessible to you, we've created various content such as online help and video tutorials to guide you in the creation of your app.
But for us, it's important that you succeed in creating your project easily, but it's also crucial that this project is a success and that it brings you a real added value. So we decided to create a platform that will give you the keys to make your app a success: the
GoodBarber Academy.
GoodBarber Academy is more than just tutorials. It offers courses on Shopping `and
Classic
apps, but also
in design, business, project management or even communication. You'll find courses and quizzes to develop and validate your GoodBarber expertise.
If you haven't done so yet, you can register to the Academy here:
https://academy.goodbarber.com
Construction started for Campus Plex 2.0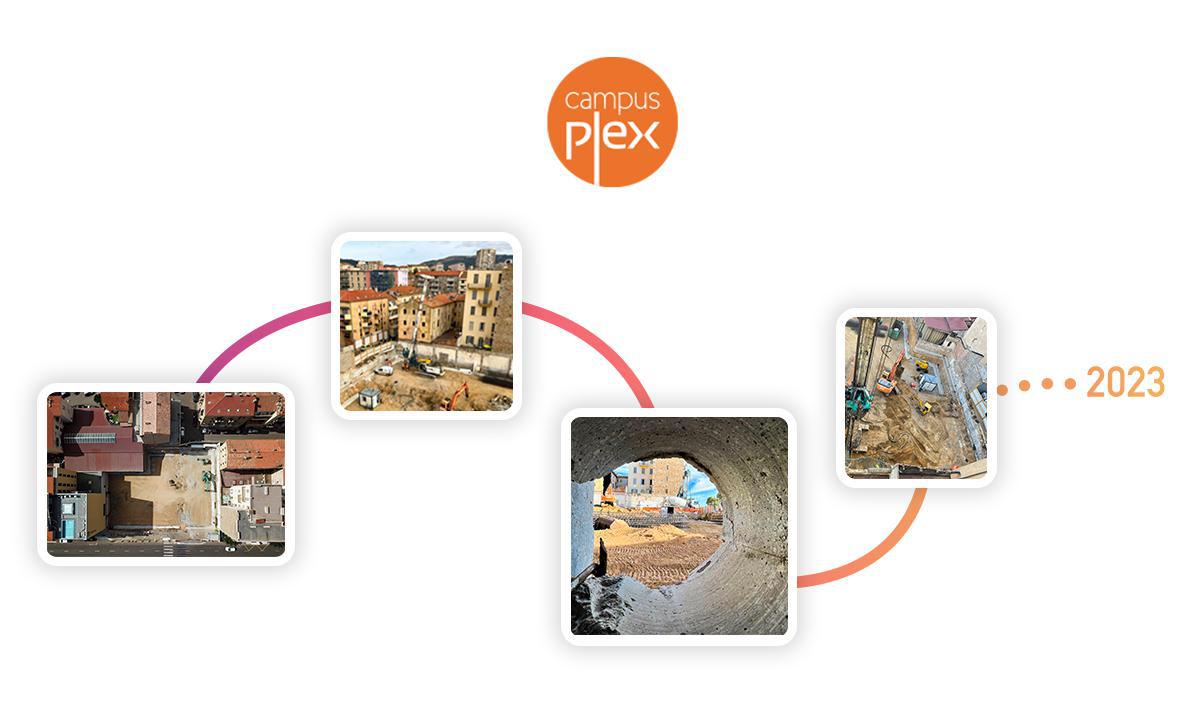 Today, the CampusPlex houses mostly GoodBarber and a few digital companies, but there is a demand for more players to be grouped together in the same location. Thus, the construction of a new workspace, called CampusPlex 2.0 is underway. It was launched in the form of a call for projects aimed at young Corsican architects. The idea, true to GoodBarber's DNA, is to offer young architects an opportunity to express their talent on a large-scale project. CampusPlex 2.0, which is scheduled for delivery in 2023, will bring together a critical mass of actors involved in the development of the digital sector in Corsica on nearly 2,000m2 in the heart of Ajaccio.
We expanded our family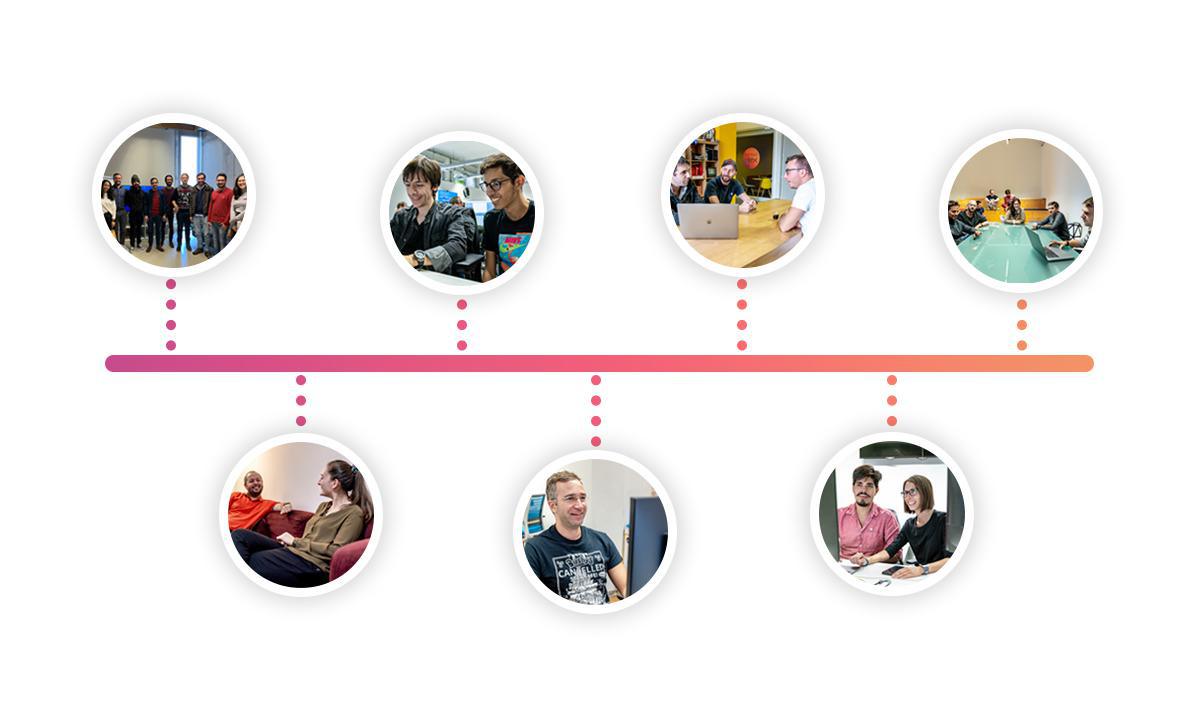 Our offices will be expanding also to house our growing family. New team members have joined us this year in every department (developers, social media manager, SEO specialist) in all our locations. Some are brand new to GoodBarber while others joined us after successfully completing their internship with us.
We were also lucky to be able to have all of the teams and their new hires from NYC, Lisbon, and Coimbra come visit us in our Headquarters in Ajaccio. Perfect time for some fun team building activities :)
And of course, we launched new features!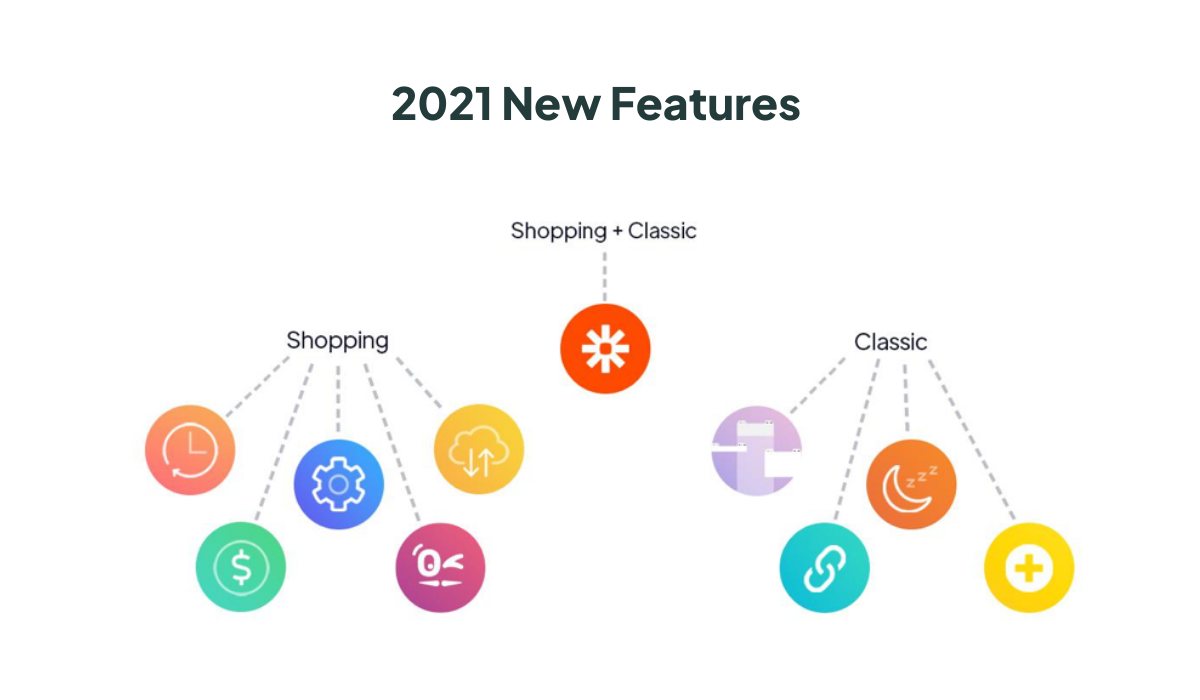 In 2021, we published a total of 98 projects for both the Shopping and Classic platforms. These new features or improvements are the result of your feedback (thank you!) and new developments planned by our teams.
For example, the
option to enable or disable the autoplay and auto-loop in your podcast
sections and the integration of a
WordPress blog to your shopping app
come directly from your suggestions to our support team.
One of the most popular features published this year is without a doubt the
Zapier
connector for both
Shopping
and Classic apps.
Zapier is the perfect no-code automation tool that will help you save time by delegating repetitive tasks to external online services.
For our Shopping App:For our Classic Apps:
A design update for the Header with 3 different navBar heights. Small for a classic header or when the need to emphasize your brand is not your primary goal. Medium offers a slight design variation, perfect if your logo is larger or if you want to lighten the overall visual of the app. Finally, the large option offers the possibility to add a short description under the title of your app or your logo. You can also "unhook" the headers of each section to add different texts for each section if needed.
The latest update to our Live+ add-on is the addition of the Sleep Mode. A very popular feature amongst podcast listeners, it allows your users to set a timer to shut down the streaming. It's the favorite feature of one of our clients, Radio Marca Barcelona.
Already available on Shopping Apps, Universal Links are now also available on Classic Apps. Introduced in 2015 with iOS 9, Universal links are Apple's method of launching apps on iOS when linked from a website. Android App Links are Google' s equivalent to Apple's Universal Links. They work in a similar way and immediately open the corresponding content in your Android app or web page.
We also added new resources on our website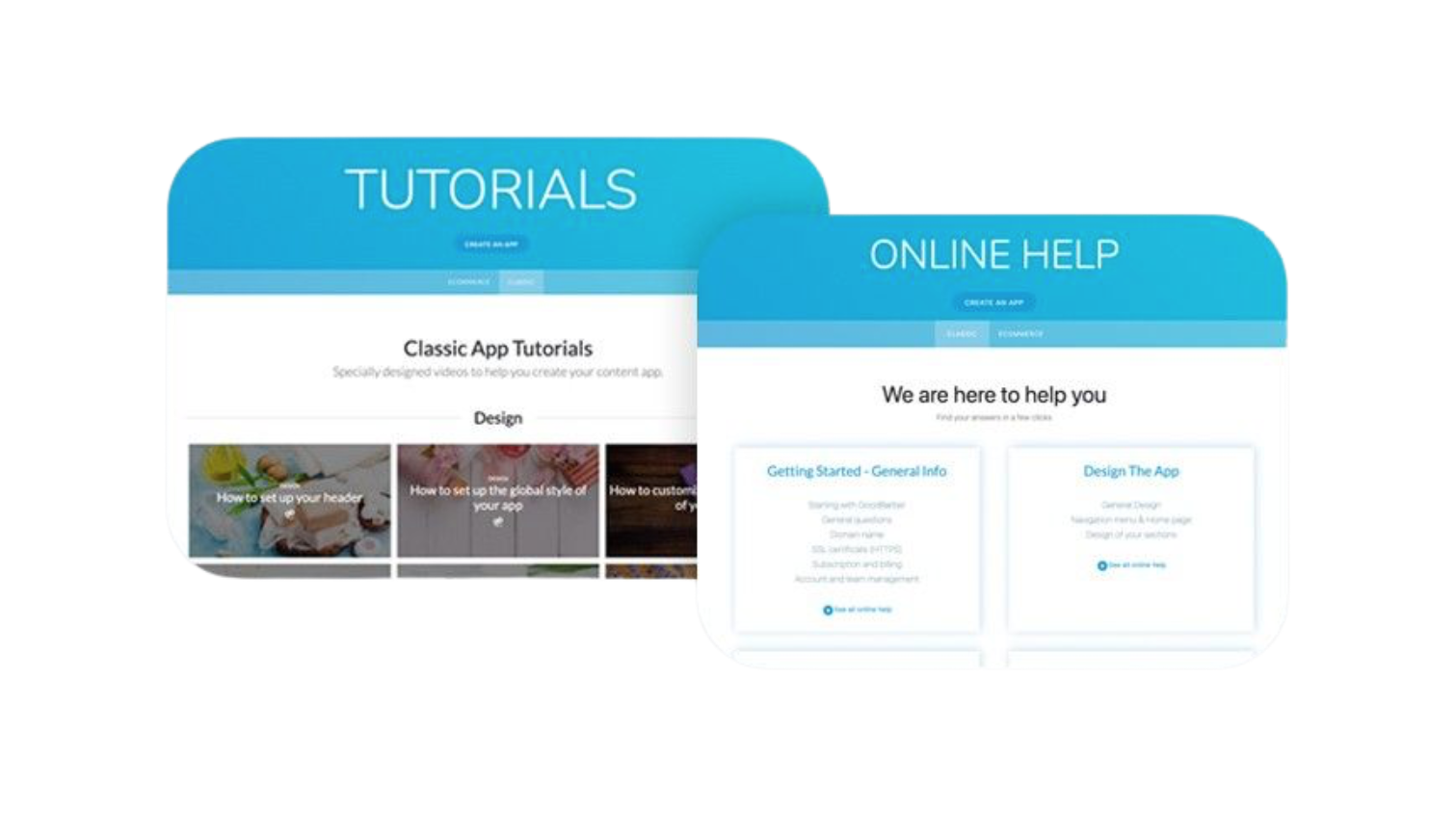 With the GoodBarber Academy live, we also wanted to make some of our already existing resources more accessible. This is why we added our
Video tutorials
and
online help
to our website.
Our tutorials were previously available on
our YouTube Channel
( and still are) as well as in our help guide. This online guide was accessible from a GoodBarber app back office, but now it can be consulted directly on our website too.
We've also recently launched the
German
and
Dutch
versions of our website. Our large community of users in Germany and the Netherland was already enjoying having their back office and apps in their respective languages, and now our website follows.
GoodBarber's website is now in 7 languages: English, French, Italian, Spanish, Portuguese, German, and Dutch.
The 3 top blog posts published in 2021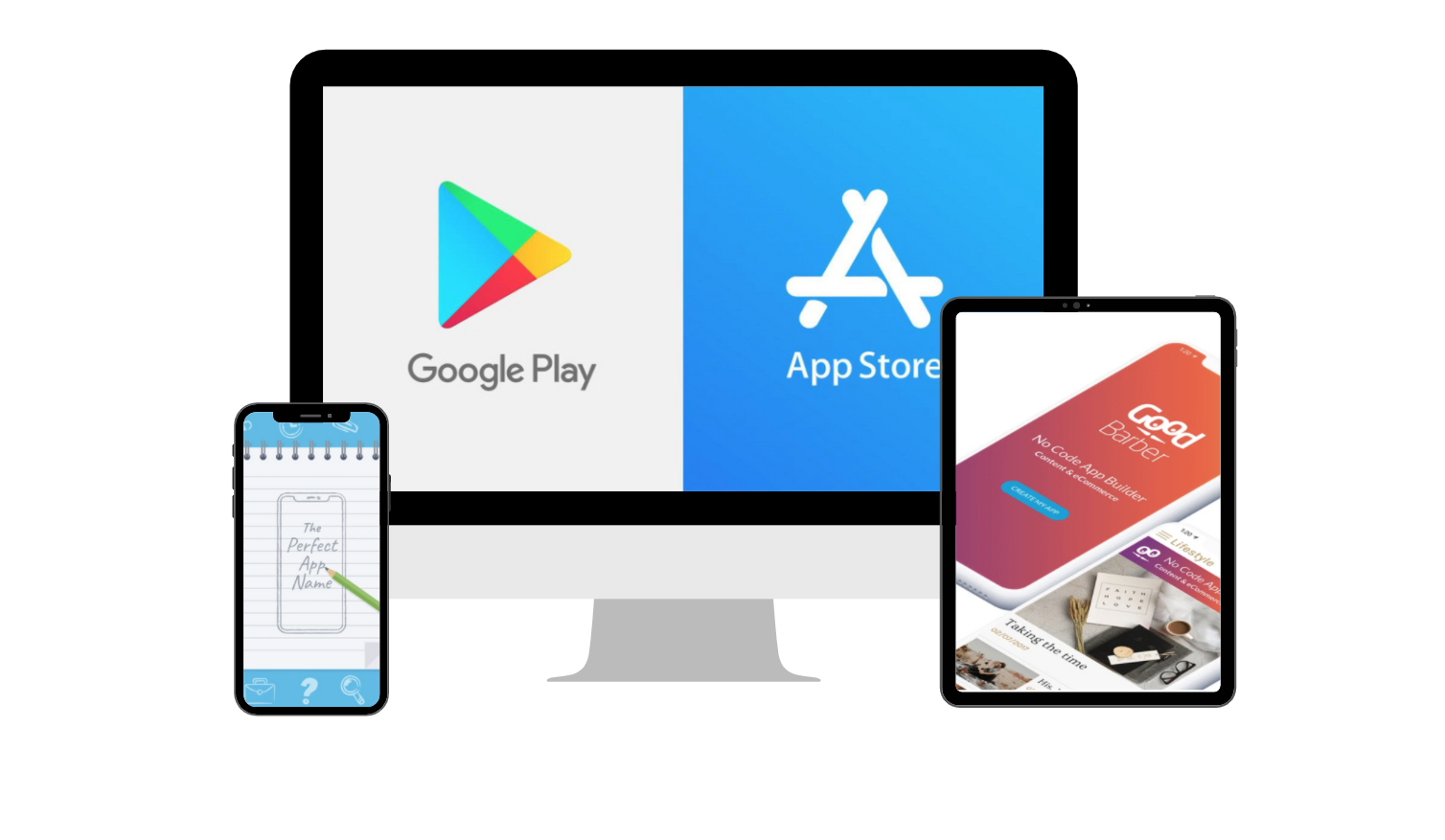 To round up our year in review, here are your 3 favorite blog posts published this year:
That's all for 2021! Cant' wait to see you all in 2022, when we will have some major news to share ;)