Written by Marie Pireddu on Monday 25 January 2021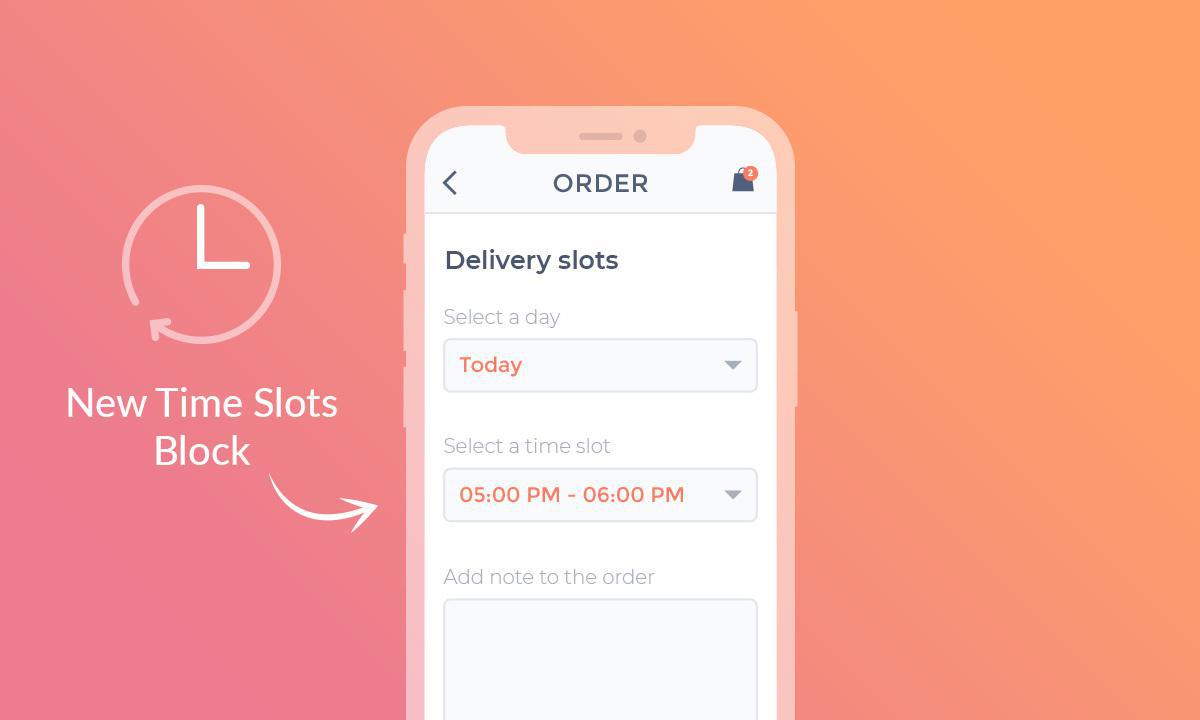 When shopping online, you want to be able to choose when you want to receive or pick-up your order. As an online retailer, if your shop offers local delivery or in-store pick-up, then it's essential to provide order date and time slot options.

With our new Delivery slots add-on, you can ensure your shop is never under pressure from too many orders at the same time and orders arrive at the right time.

Your clients' satisfaction will increase because they know when to expect their order, and you'll be happy because you're able to manage your prep time and the delivery and pick up flow.



What can Time Slots do for your Shopping App?
Increase clients' satisfaction by allowing them to choose when to receive their order.
Manage your prep time by restricting the number of orders per day and time slot.
Build loyalty and recurring orders by living up to delivery expectations and providing great customer service.