Written by Jerome Granados on Thursday, November 16th 2017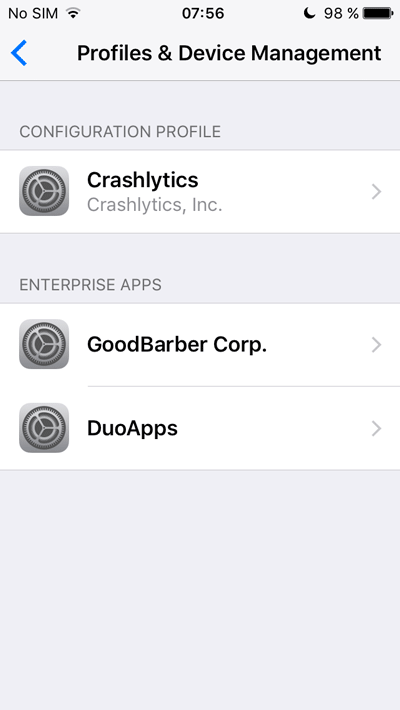 Article updated 02/17/2020
When it's time to
create your beautiful iOS app
, publishing it on the App Store may seem like an inevitable part of the process.
However, if your goal isn't for it to be publicly available for everyone, but just for internal users, distributing it outside of the Store could be a good alternative.

You have two options :


Custom apps distribution. Custom apps may be distributed using Apple Business Manager, School Manager, or redemption codes via the public App Store. You can find out more about custom apps in this article.

In-House - The Apple Developer Enterprise Program allows you to create certificates and provisioning profiles in order to distribute your apps via an internal portal or URL.
This article covers alternatives to the Apple Developer Program for enterprises.

With this method, your binary (.ipa file) will be hosted on a server, and you'll give a URL to the users of your choice which gives them access in https.

Read more