Written by Jerome Granados on Monday 5 June 2017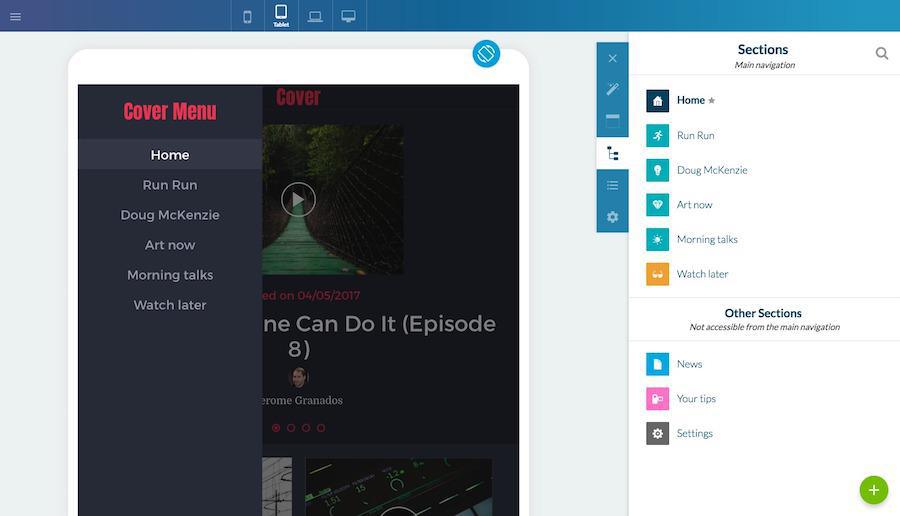 Since
the release of GoodBarber 4.0
we've been intent on improving the user experience for the new back office.
Every day we analyze user behavior in the new GoodBarber interface. Studying these patterns has allowed our Product team (designers, ergonomists…) to measure whether our approach is the right one. In other words, do the users navigate the product in the way we had envisioned?
Every Product Manager's dream is to catch a glimpse of how users experience the product, to watch and understand how they react in front of the interface upon discovering it. Thanks to data analysis and Data Driven Design, this dream is becoming a reality.
Many tools allow us to collect precious information as the interface is being used. Analyzing this data allows us to have a clear picture of the user's actual path at a given point in time. From that analysis, designers and ergonomists can perform changes to the product interface in order to improve the user's journey.
Modifications are applied through subsequent iterations. For each iteration, the Product team and the team in charge of data analysis (Data Scientists) measure the impact of the modification, in real time. For a product like GoodBarber, we can tell after just 24 hours whether the modification applied to the back office has had a positive or negative impact on the user experience.